"This has been an ongoing issue and it is extremely disappointing, to say the least. There has always been a problem with litter in this area, but it has escalated since the start of May.
I enjoy our beaches and as such, I want to preserve this environment and wish others had the same regard for our resources. This behavior and lack of care by littering with abandon on our beaches is also doubly foolish, as we depend on the ocean as a major economic generator for the region.
Without a second care, we are polluting one of our major food sources and destroying our livelihood that drives the local economy.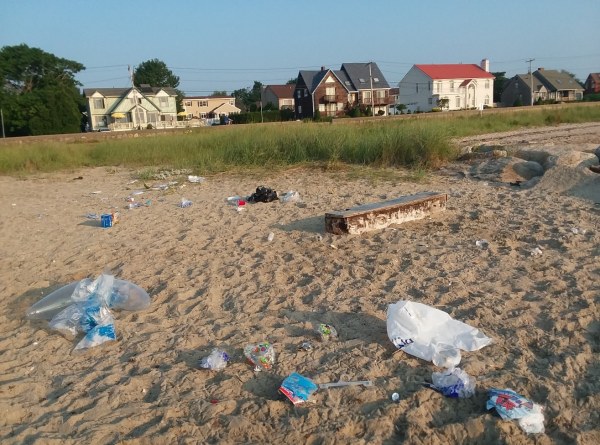 As a side note, the issue was reported and DPI, councilors, and parks and rec emptied the barrels quickly. We worked together to make sure the trash I picked up ended up in or close to the barrels.
I know people will ask, and it is not about the fact that I did it, but that I HAD to do it – I cleaned up most of the loose trash. It took three trash bags and several hours but it looks so much better.
We have to do better, we are better than this."
– Frances Kearns