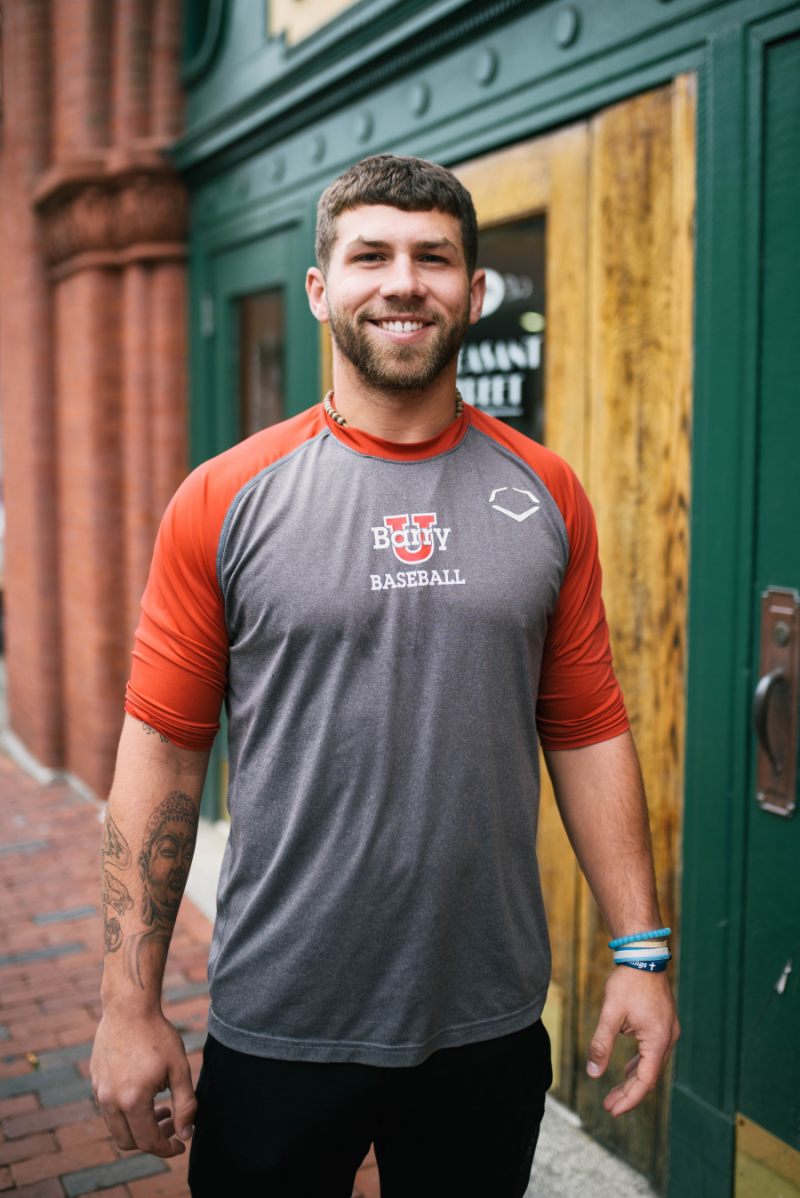 Meet Andrew Rapoza, 21-year-old student and baseball player. As a child, Andrew was always involved in sports. From bat boy for his older brother to winning championships himself, he knew that he had a future in sports if he took it seriously.
Throughout his time at New Bedford High School, Andrew focused most of his efforts in his football career. By his senior year, he had even earned several different scholarship offers from schools across the country. His direction shifted though, suffering his 4th major concussion during one of the final games of his senior year.
Unsure of how his future would play out, he followed his second passion for baseball and walked onto the team at Barry University, located in Miami, Florida. Having to prove himself, he played 40 of the 50 season games and finished with a .305, opening him up to scholarships to return and play the following year.
Andrew, now entering his senior year as captain of the team, waits in prospect for the 2019 MLB Draft or his upcoming season to make one more try towards the regional championship. Andrew also plays for the New Bedford Bay Sox Collegiate team while he his off during the summer.
_________________________________________________________
Faces of New Bedford is a project by Colton Simmons. If you are interested in booking a shoot or getting prints from the series email all inquiries to colton@coltonsimmons.com. Follow Colton on Instagram: https://instagram.com/simmonscolton
Read more of the Faces of New Bedford series here.