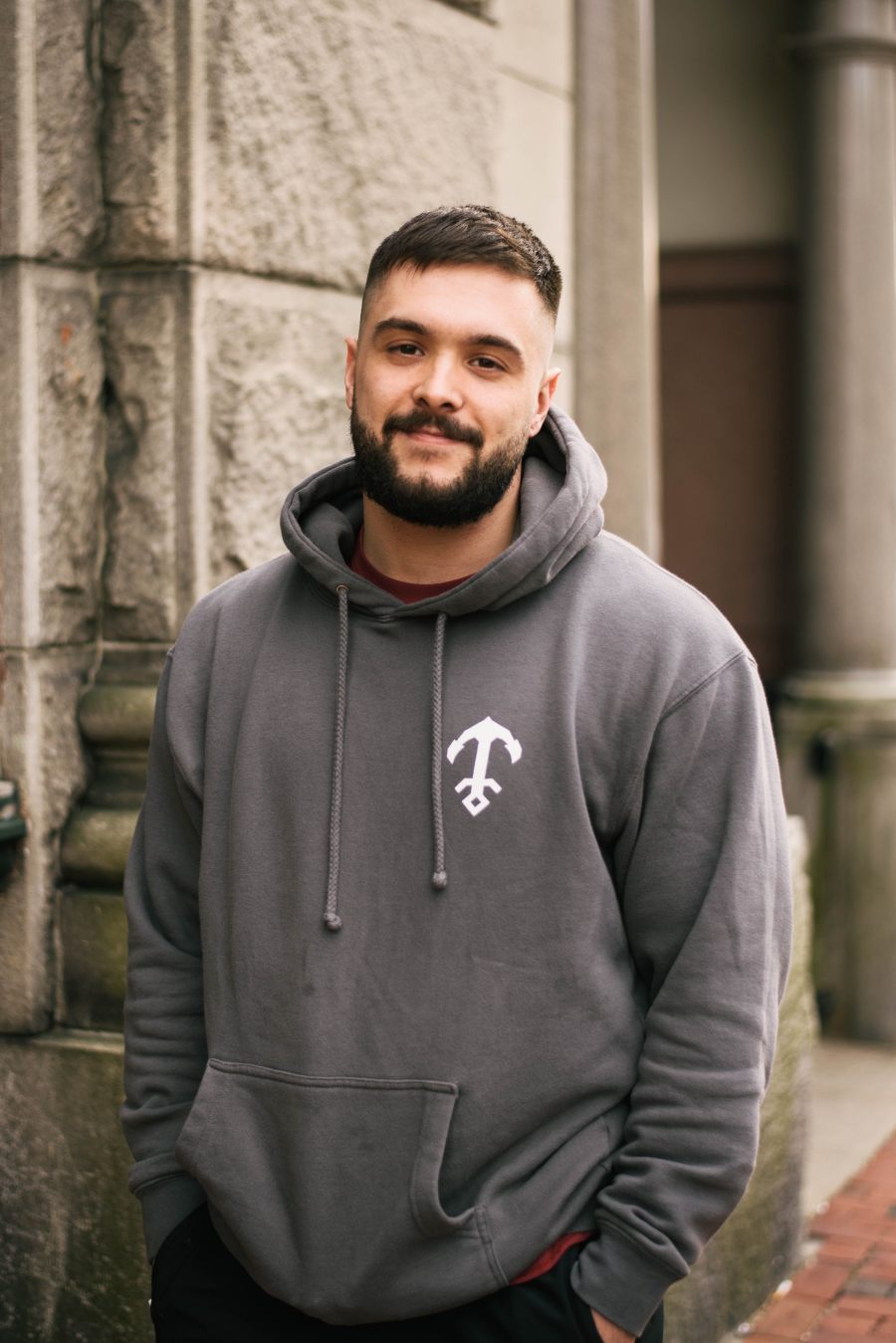 Meet Cody Carmo, 26-year-old Graphic Designer and Co-Owner of Longevity Co. Clothing. Cody had always been interested in art and creating as a child, but didn't think it could be a career path until his senior year in high school. He applied to the Johnson and Wales Graphic Design program in the hopes of pursuing a creative career.
It was during his freshman year that his interest in screen printing was born. He bought a small machine and started burning screens for t-shirt ideas in his dorm shower. After a bit of trial and error, he took his ideas to a local screen printer and the early identity of Longevity Co. started to form. Joining up with Ethan Franklin and Paulo Duarte, over the next few years Cody was able to use social media marketing and the community they created to expand the reach of their clothing brand worldwide.
All while working several day jobs as a graphic designer, currently at Poyant Signs, Cody would work with his team to formulate new ideas for their upcoming lines. Since launch, they have not only sold clothing world-wide but been able to work with large names in the streetwear fashion world, such as Bloody Osiris, who worked closely with Kanye West on his YZY brand. Their hope is to continue to make waves in the streetwear world and grow their brand into a worldwide community.
_________________________________________________________
Faces of New Bedford is a project by Colton Simmons. If you are interested in booking a shoot or getting prints from the series email all inquiries to colton@coltonsimmons.com. Follow Colton on Instagram: https://instagram.com/simmonscolton
Read more of the Faces of New Bedford series here.