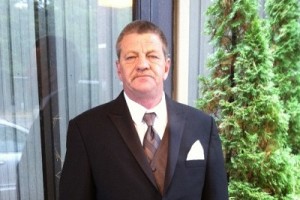 New Bedford Emergency Medical Services (EMS) has reviewed the incident report related to the 53 year-old New Bedford man, James Lake, who suffered a cardiac event Tuesday evening. A New Bedford EMS ambulance was dispatched from St. Luke's Hospital at 6:45PM to the north end of the city. The ambulance arrived on scene within 10 minutes of dispatch (within normal response time parameters).
Further review of the details of the incident show the ambulance was not delayed or stuck in the snow as had been previously speculated. In addition, it has been confirmed that New Bedford Fire Department personnel were already on scene and providing assistance to the patient at the time of the arrival of the EMS unit, in accordance with the City's standard response procedure.
A GoFund me account has been set up by the family and verified by New Bedford Guide to help with the cost of the funeral: http://www.gofundme.com/99j8zg. If you are a business and donate at least $100, contact us at info@newbedfordguide.com and we will provide you with equal amount of marketing services.