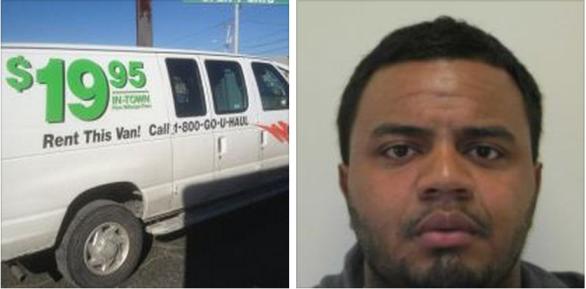 Update: John Sylvia has been found. Details here.
This morning at approximately 10 a.m. uniformed officers were sent to 1399 Phillips Rd. (Welby Park Estates) regarding an abduction.
A female resident was leaving the apartment when she was confronted by two tall dark skinned males claiming to be the police. They wore casual clothing with the words, "POLICE" across the front and had chains around their necks with possible police type badges. They took her keys and escorted her back into her apartment. Once inside, they handcuffed her boyfriend and then escorted him out of the building. They entered a white U-HAUL van and were last seen heading onto Phillips Rd. It doesn't appear that anyone was harmed at this time. The woman refused to go with the suspects because she had her baby with her. They then left with just her boyfriend.
The missing boyfriend has been identified at John Sylvia (5/14/1983) of 1399 Phillips Rd. The vehicle has been identified but not located. It is an overdue rental van from U-HAUL.
2012 Ford E250 van color white.

Arizona tag. AE50765.
Anyone with information is asked to contact Det. Tyrone Jones at 508-991-6300 ext. 134