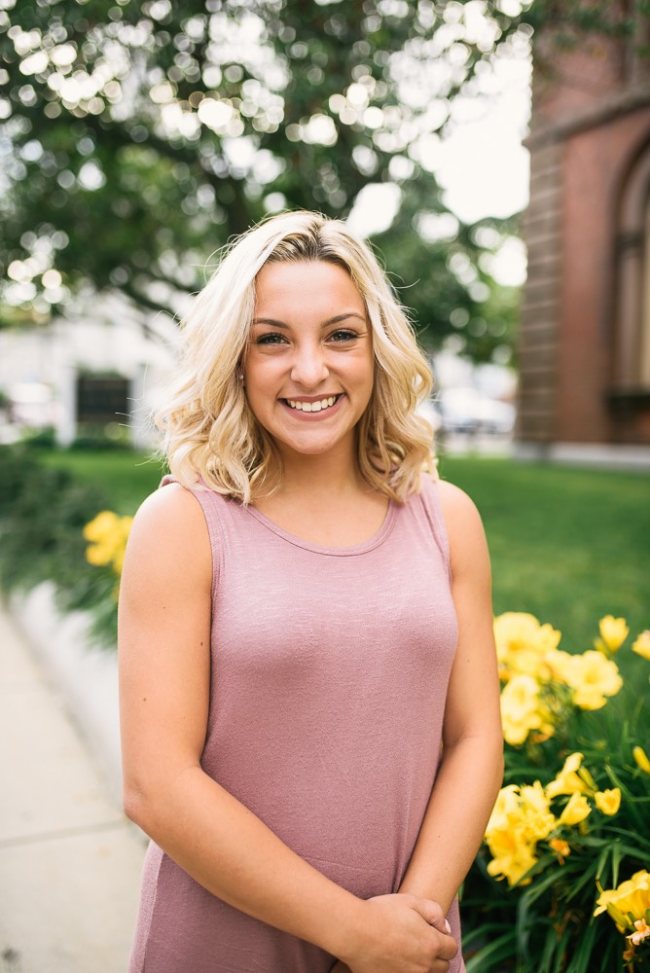 Meet Hannah Mattos, 21 year-old-student and Boston Celtics Cheerleader. Hannah spent her entire life dancing and when she got to high school, her parents recommended that she join the cheerleading squad, to be involved in activities in school. Against her wishes, she joined and since then hasn't looked back.
After high school, she was approached by her high school cheer choreographer, who is also the head coach of the Celtics cheer squad. He told her that she would be a good fit and should try out. During her freshman year at Umass, she tried out but didn't make the team due to being too young.
She decided then that she would just try out each year until she was considered old enough and was taken on at the age of 19, making her the youngest cheerleader. She will be coming up on her 3rd season this year, barring she makes it through tryouts.
Not only is she representing cheerleading on such a large platform but also starting as the head coach of the Fairhaven High School program. Working alongside her high school cheer partner, she will have the chance to pass on everything she's learned to the next generation.
_________________________________________________________
Faces of New Bedford is a project by Colton Simmons. If you are interested in booking a shoot or getting prints from the series email all inquiries to colton@coltonsimmons.com. Follow Colton on Instagram: https://instagram.com/simmonscolton
Read more of the Faces of New Bedford series here.