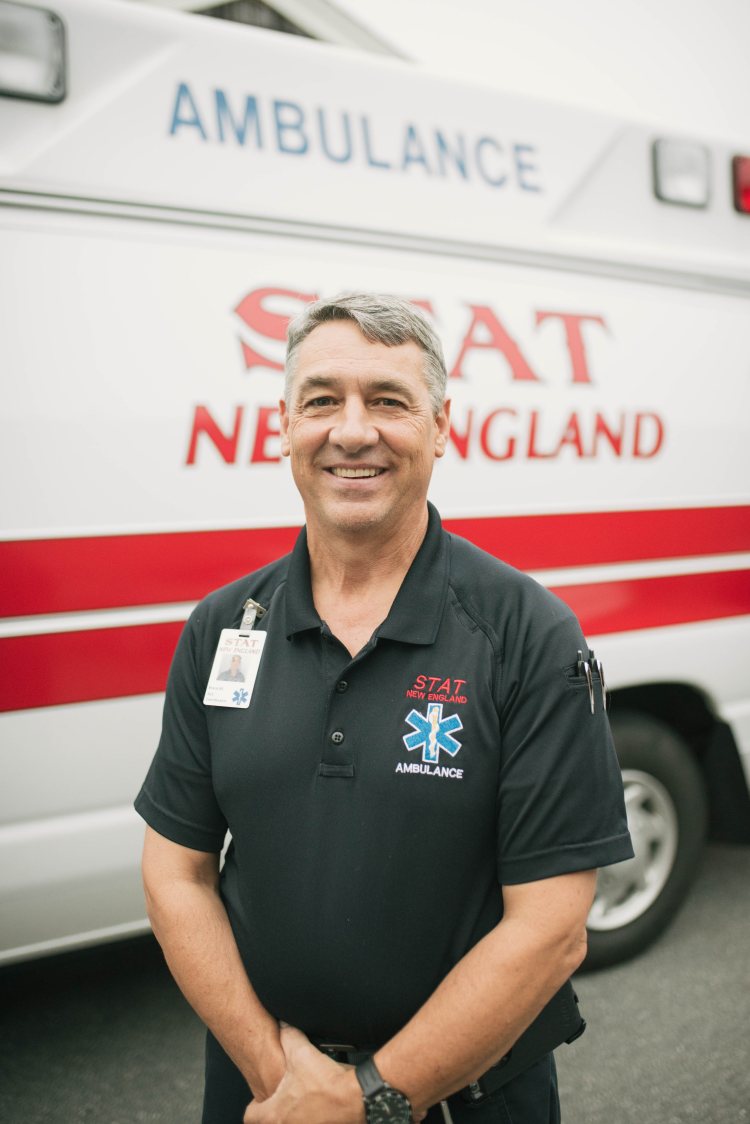 Meet Breckingridge Marshal, 56-year-old Paramedic and ALS Coordinator at STAT New England. Breck was first interested in entering the medical field during his time in college, shifting gears from his studies in Geology to becoming a paramedic. He worked as an EMT while going to school for his paramedic courses, working at STAT Dartmouth, which did all of the 911 calls for Dartmouth at the time and didn't have any paramedics.
After becoming a paramedic, he knew that he would have to move to get experience in the field, so he moved to New Mexico. After 13 years of working there, he and his family moved back to New Bedford in 2001, wanting to be closer to his family and city that he loved.
Since returning back Breck has worked for several different emergency service companies, helping to save the lives of countless local residents over the years. Recently, Breck has been recognized by the National Registry of Emergency Medical Services for 30 years of outstanding service as well as taking over as the ALS Coordinator at STAT New England. Since there he has assisted in a staffing overhaul and upgrade of several systems, all while continuing to help in the success and growth of the company.
_________________________________________________________
Faces of New Bedford is a project by Colton Simmons. If you are interested in booking a shoot or getting prints from the series email all inquiries to colton@coltonsimmons.com. Follow Colton on Instagram: https://instagram.com/simmonscolton
Read more of the Faces of New Bedford series here.