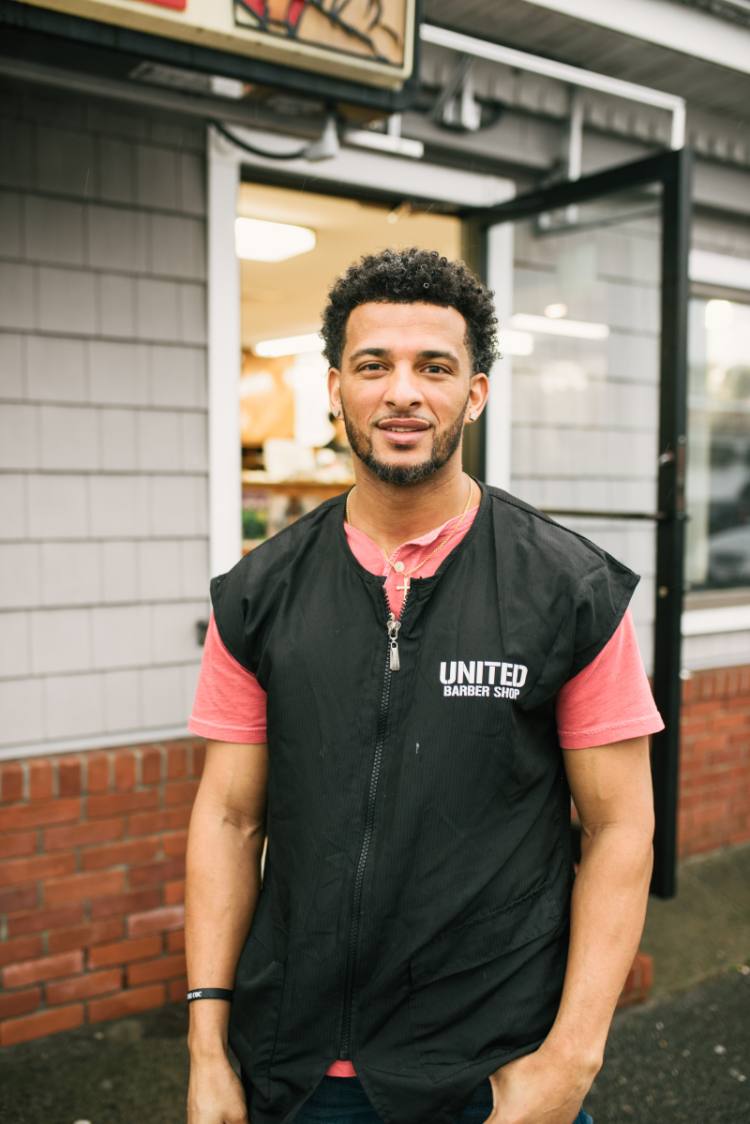 Meet Nataniel Barbosa, 35-year-old master barber and co-owner of United Barbershop. Nataniel grew up in Cape Verde and moved to New Bedford at the age of 16. Coming to the country at that age made it very difficult for him to learn the language like a younger child would, but regardless persevered and graduated from New Bedford High School.
With his friend's father owning Tropicals Hair Salon and Barbershop, he spent a lot of time around the profession and even helped out at the shop sweeping and stocking stations. This pushed him to learn how to cut hair himself, eventually enrolling in Rob Roy Academy, where he received his barber's license.
Nataniel worked at Tropicals until 2009, which is when he had his first child and knew he needed to make a move in his career to provide for his family. Along with fellow barber Jailson Sequeira, he opened United Barbershop just after getting his master barbers license. He is proud to know that he was able to come to this country and establish a business in the community, helping various local organizations and basketball teams, while also participating in aid efforts to his home country of Cape Verde.
_________________________________________________________
Faces of New Bedford is a project by Colton Simmons. If you are interested in booking a shoot or getting prints from the series email all inquiries to colton@coltonsimmons.com.
Follow Colton on Instagram: https://instagram.com/simmonscolton
Read more of the Faces of New Bedford series here.