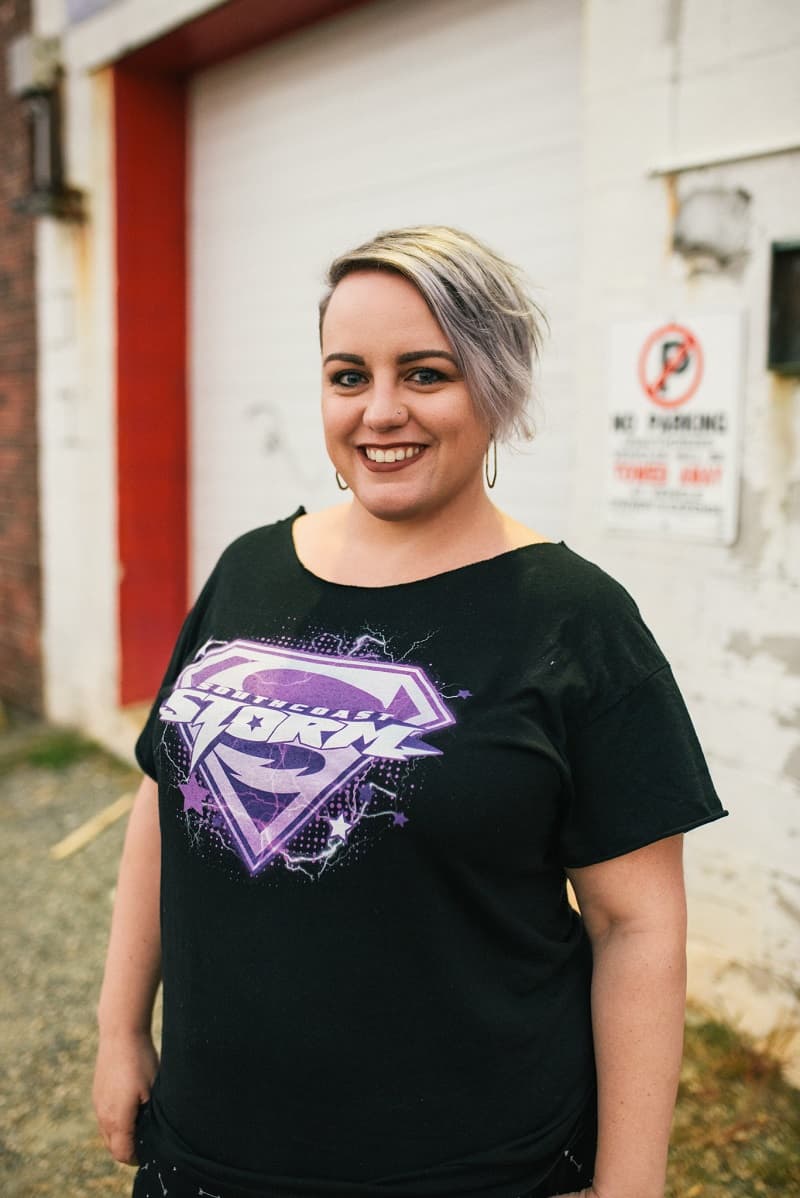 Meet Chari Hurley, 35-year-old visiting nurse and owner/coach at Southcoast Storm Elite Cheerleading.
Chari had been a cheerleader in high school but didn't much to pursue it afterwards. With the push from her grandmother, she started the BCC Nursing program and graduated in 2009. While in the program, she stared coaching Pop Warner cheerleading, which led to her coaching for Westport High School and Bishop Stang.
Upon graduating, Chari worked with psych patients for a short period before getting into homecare. She loved the idea of working with her patients in their home, helping them manage their own medications and assisting them in being safe in their own homes.
When the owners of Southcoast Storm Elite Cheerleading decided that they would be moving out of the area, one of the parents came to Chari and encouraged her that she would be perfect to take over the program. She ended up taking over the company and couldn't be more passionate about what she does. There are huge misconceptions about cheerleading that she works hard to dispel, showing the true athleticism and grit that it takes to succeed in the sport.The program has had much success, including competing in Disney at the national level, but there are lessons to be learned in losses.
_________________________________________________________
Faces of New Bedford is a project by Colton Simmons. If you are interested in booking a shoot or getting prints from the series email all inquiries to colton@coltonsimmons.com.
Follow Colton on Instagram: https://instagram.com/simmonscolton
Read more of the Faces of New Bedford series here.