Coastal Foodshed is hosting their First Annual Fundraiser! It will include an Iron Chef-style cooking competition between 2 local chef teams dNB Burgers/Union Flats vs. Smoke and Pickles Catering.
They are serving up tasty local eats and drinks, jamming to live music, and offering one lucky guest an opportunity to be a judge with Maria Lawton and Chef Joe Rego to name our Southcoast Local Food Fight Champ!
Help us kick-off the growing season, and support Coastal Foodshed's mission of making local food accessible for all.
$75 for one general admission ticket. $130 for a pair of tickets. Get your tickets here.
WHO, WHERE & WHEN:
Madeira Portuguese Feast Grounds
50 Madeira Ave,
New Bedford, Massachusetts 02746
Phone: 508-817-1785
Email: localfood@coastalfoodshed.org

Saturday May 11, 5:00pm-8:00pm
Facebook Event Page: facebook.com/events/2224461631148425/
Website: coastalfoodshed.org/a-southcoast-local-food-fight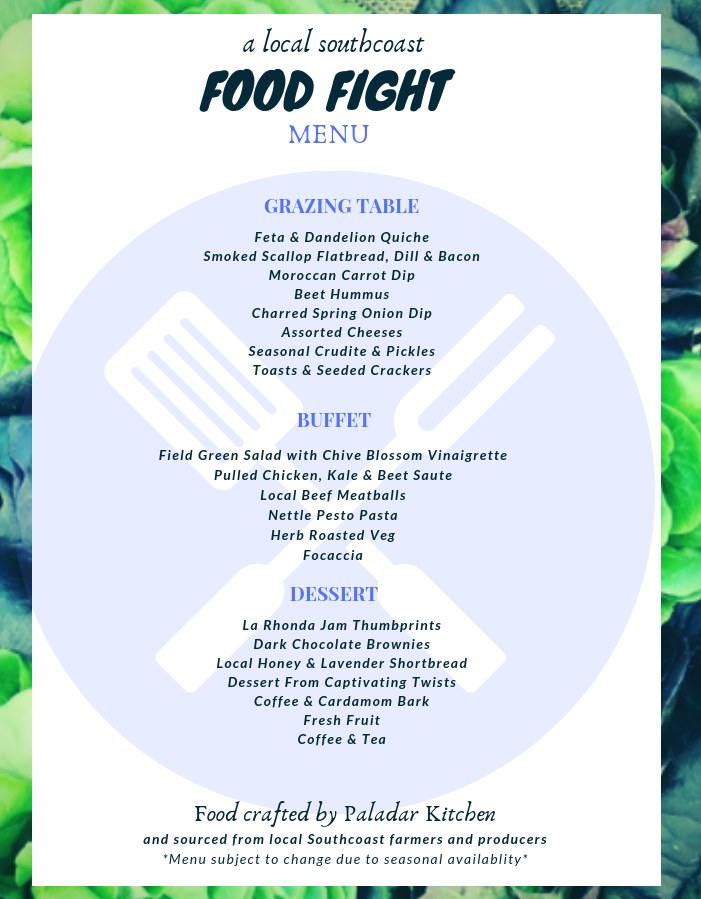 ____________________________________________________________________________
About Coastal Foodshed
Coastal Foodshed grew out of the work of Mass in Motion New Bedford (MiM NB), which was created through the Massachusetts Department of Public Health to affect policy, systems, and environment changes in the areas of healthy eating and active living.
MiM NB eventually began creating and managing programs that were filling identified gaps and oftentimes acting as conduits for food access and distribution. In time, MiM NB reached its limit in capacity and found, due to its structure, it was unable to apply for certain funding sources, seek donors, and expand its work to continue meeting the community's need without veering too far off course from Mass in Motion's original mission.
In 2017, Coastal Foodshed was created as a direct response to this barrier, allowing MiM NB to return fully to its original focus as a policy, systems, and environment change agent.
____________________________________________________________________________