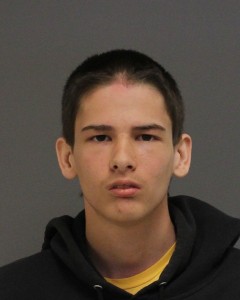 The Fairhaven Police and Fire Departments responded to 6 Jeanette Street at 8:30 Wednesday morning after a suspicious device was located in the driveway at that location. When first responders arrived, they were informed that a plastic bottle, containing an unknown liquid substance was in the driveway concealed under a wheel barrow.
The Massachusetts State Police Bomb Squad responded and examined the device. They determined the device was in fact dangerous and could inflict property damage and personal injury if it exploded. The bomb squad detonated the device in place without incident, injury or property damage.
Further investigation revealed the device had been placed in the driveway by 18 year old James Dillon of Fairhaven. Dillon admitted to placing the device in the driveway at approximately 10:30 the previous night. He was arrested by Fairhaven Police and charged with placing an explosive device upon property. Dillon was arraigned in Third District Court Wednesday afternoon.