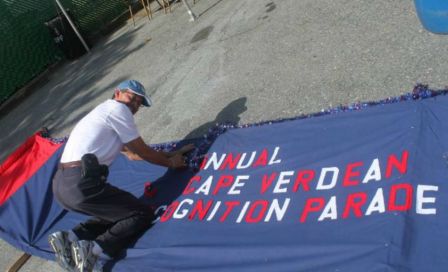 From June 30th – July 6th, 2013 is the 41st Cape Verdean Recognition Week in New Bedford. Here is a list of events:
June 30th, Sunday at 12:15 pm – Memorial Mass at Our Lady of Assumption Church for the deceased members of the Cape Verdean Recognition Committee.

July 1st, Monday at 12:00 pm – Raising of the Cape Verdean Flag on the steps of New Bedford City Hall.

July 6th, Saturday at 11:00 am – The 41st Annual Cape Verdean Recognition Parade steps off from Buttonwood Park. Parade route is Union Street, Acushnet Avenue, Grinnell Street, Purchase Street and ending at the Verdean's Vets Memorial Hall. Honorary Parade Marshal will be announced soon.
More details can be found here: http://www.cvrcinc.org