Faces of New Bedford Part 2
Faces of New Bedford is a New Bedford Guide project being undertaken by Josh Souza. If you'd like to nominate someone or ask a question you can inquire with him through email at josh@newbedfordguide.com. If you'd like to see the faces from newest to old go here.
Faces of New Bedford began as a project by Colton Simmons. You can find Colton on Instagram: https://instagram.com/simmonscolton
________________________________________________________________________
Faces Of New Bedford #201: Izaiah Baretto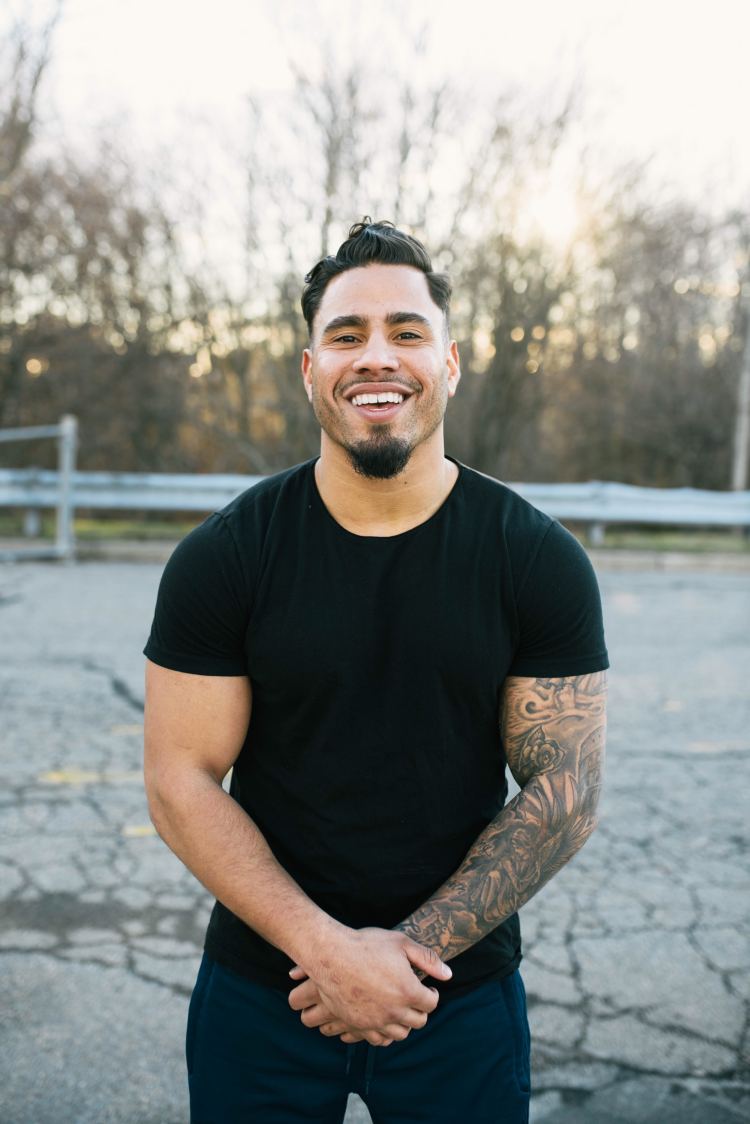 Meet Izaiah Baretto, 26-year-old Personal Training Manager and Functional Training Instructor. Izaiah grew up in the Ben Rose Garden Apartments in the South First Neighborhood, which was riddled with gang-violence and lack of guidance, leaving him in a difficult place. He got involved in sports at a young age at Dennison Memorial, in hopes to keep himself away from trouble but he found himself walking the line between both until he had his first child at 18.
Knowing he needed to do better for the future of his family, Izaiah removed himself from a lifestyle that could have led to destruction and begin focusing on one thing he always loved, staying active. Working out at a local gym, he was encouraged by management and other members to get into training, as he was always gifted with strength and the willingness to help others while he was there. After a while, he took their advice and got his first certifications and began training in that gym.
Fast forward to today and Izaiah is continuing to chase his passions in fitness and helping others. As a Person Training Manager with a local gym, while teaching classes at other gyms, he has also earned himself a handful of certifications, allowing him to teach group classes and function training, which focuses on exercises that allow individuals to perform activities of daily life more easily and without injury.
Izaiah hopes to be able to open his own gym in the neighborhood he grew up in and being a role model to the youth there, showing them that they don't have to become the product of their environment.
Faces Of New Bedford #202: John Barboza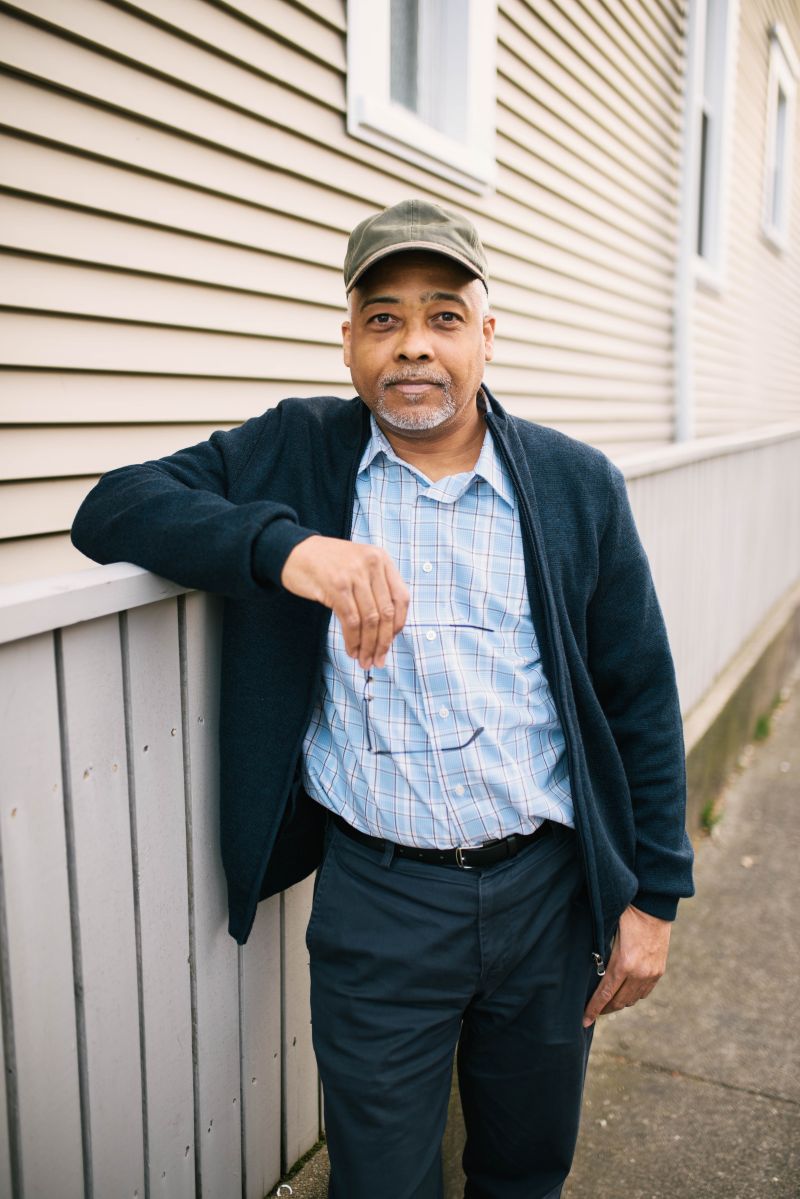 Meet John Barboza, 58-year-old Hypnotist with Life Enriching Hypnosis. When John was a child, he was always interested in magic, watching magicians on TV and even learning magic tricks from books he would get from the library. As he got older, the interest in magic was always there but he focused on other things.
John worked several jobs throughout his twenties and at the age of 28, he decided to go back to college, eventually graduating from Umass Dartmouth with a degree in Criminal Justice and Sociology. This put him on a career path of corrections, working at the Massachusetts Department of Corrections for 21 years before retiring.
In 2009, after watching the movie the 4th Kind, his interest in hypnosis resurfaced, which is what the protagonist in the movie uses to help those who were convinced they were abducted by aliens. He started buying and reading books on the subject while practicing hypnotizing others.
John has since been certified by the National Guild of Hypnotists and meets with clients regularly, helping them overcome all sorts of ailments from habitual behaviors to stress. John also offers free hypnosis sessionS to quit smoking with New Bedford Wellness every 3rd Sunday at the Boys and Girls Club.
Faces Of New Bedford #203: Derek Yates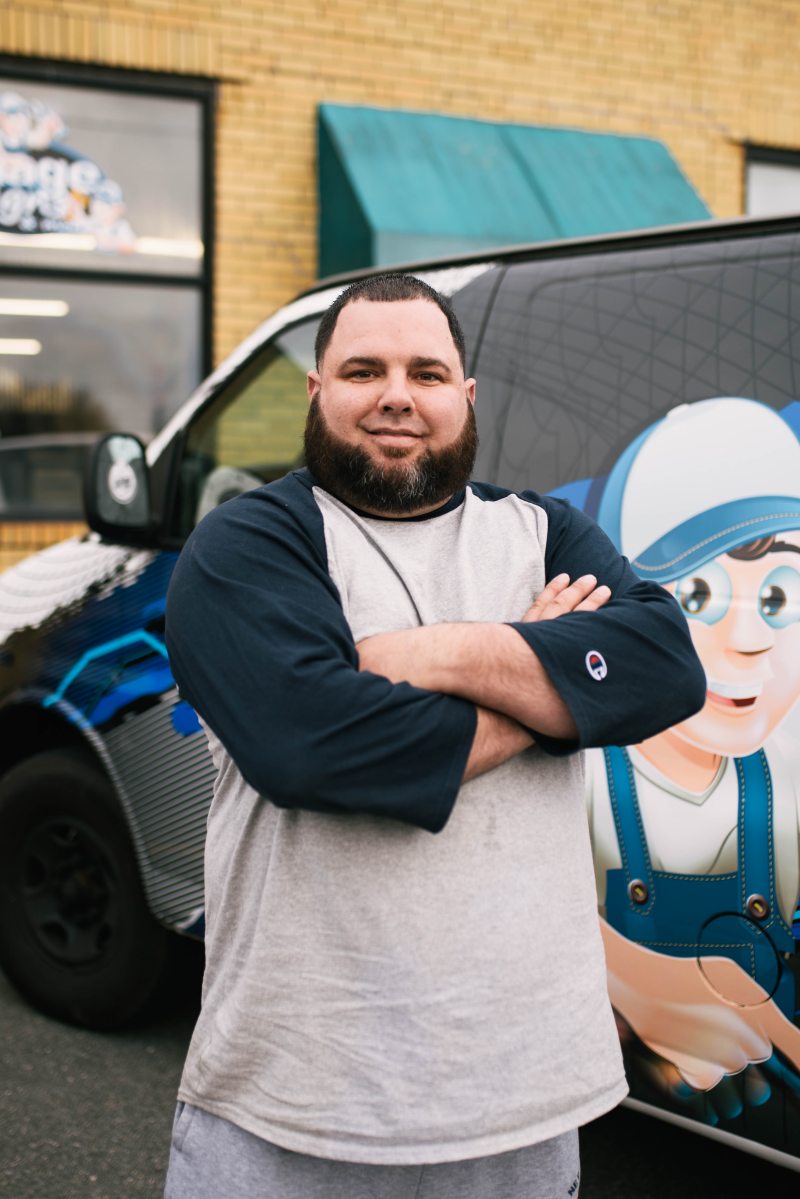 Meet Derek Yates, 39-year-old Owner, Installer and Designer at Image Signs Incorporated. After finishing high school, Derek joined the army and was enlisted for three and a half years. After his service, he went back to school and got an Environment Technology degree from Bristol Community College and spent the next few years doing environmental cleanup.
In need of a career change, Dereck opened his own car detailing business and quickly build a good reputation within the community. Ge would also work with his mentor, Eddie Barrett, prepping cars for his lettering and wrapping business. Derek fell in love with the process of wrapping cars and started learning all of the programs involved with designing, in hopes to open his own lettering and wrapping business.
In 2012, he started building signs for clients as he hadn't gotten the machinery to wrap vehicles just yet. After a few years in business and a few purchases later, he was able to turn Image Signs Incorporated into a one-stop shop. From Apparel to signage, Derek has dedicated himself to his clients, with loyal local companies Coelho's Plumbing, Tia Maria's, Moby Dick Brewing Company, and Cafe Italia as well as opening the doors to working with companies such as Chic-fil-a, Bank of America, and much more.
Faces Of New Bedford #204: Rhu Nobre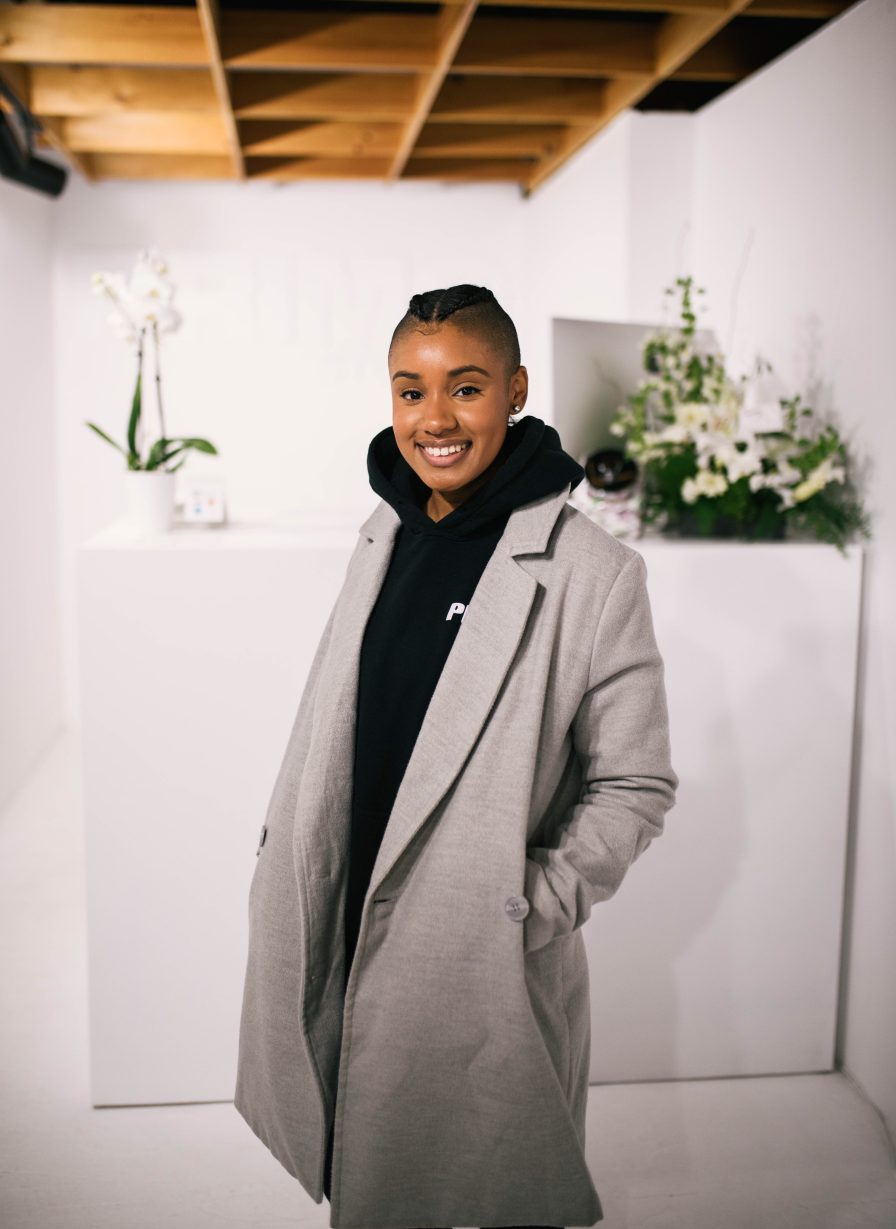 Meet Rylee "Rhu" Nobre, 23-year-old Videographer, Photographer and owner of Primo Studios. Rylee grew up always involved in creative hobbies, whether it was dancing or drawing. When she was in high school, she was tasked with making a video for a project in her English class. It was during her time working on the project that she fell in love with the art of film.
She immediately went home and spent hours online researching cameras and convinced her parents to get her a camera. She quickly began looking for projects to work on, starting with music artist that went to her school, venturing into the world music video production.
Over the next few years, she began to learn more, working with photography and graphic design, rounding herself out as an artist. After working with clients like Hope Yoga and LA Cycle, she knew that she wanted to use her talents to grow local businesses.
This all culminated in her opening Primo Studios, a one-stop shop for businesses looking to brand and market themselves on social media. In creating the home for Primo Studios at the Kilburn Mills in the cities south end, she also hopes to create a space for other creatives to rent space for gallery showings or their own photography and videography needs.
Faces Of New Bedford #205: Matthew "That Salt" Gwozdz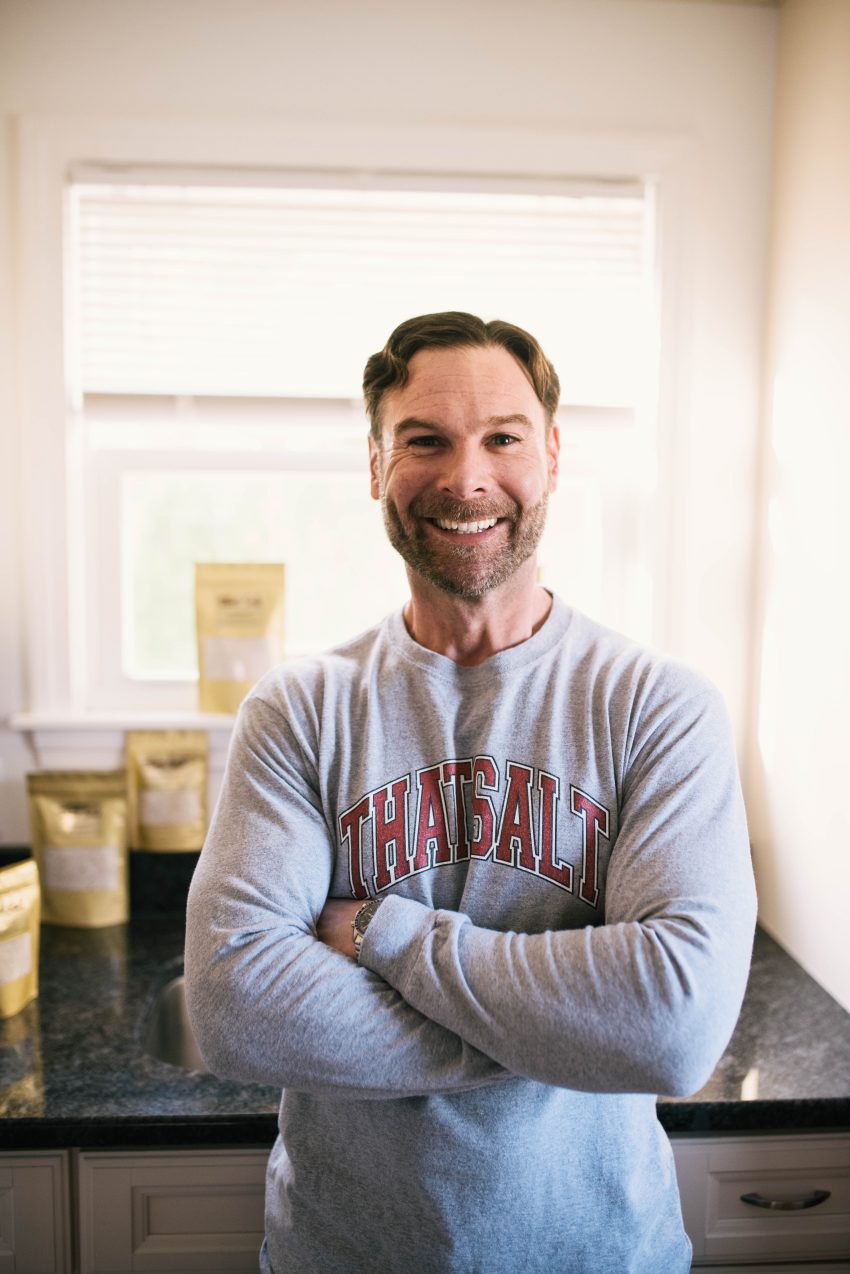 Meet Matthew "That Salt" Gwozdz, a security officer at Greater New Bedford Voc-Tech and owner of That Salt. As a child and teenager, Matt had always been involved in sports and felt as though he was never the best at any one of them, but always had a way to build camaraderie amongst his team. He would always bring a positive attitude and encourage his teammates, making him interested in getting into coaching and training.
After high school, he took some time off from school to really figure this out for himself. He spent his time training professional fighters and those who just wanted to get in shape. While also running his own candle business, he pursued and received his Bachelors in Science, with a focus in Physical Education.
With the impending market crash, he knew he had to get out of his candle business while he still could and therefore he joined the security team at GNBVT. He enjoys his position at the school, as it allows him to work with students who need direction and a positive influence, helping them realize their full potential. Still driven by an entrepreneurial heart, he continued to find ways to create new businesses once the market started to correct itself.
Having eaten clean for many years, Matt began getting sick of bland chicken and steak and found a gift from his brother and sister-in-law one-night cooking. This container of homemade Brazilian seasoning salt sparked the idea of That Salt into life. After working with his family to perfect the recipe they launched, That Salt, with a social media campaign focused on encouragement and providing one positive tip to their community each day.
Faces Of New Bedford #206: Cody Carmo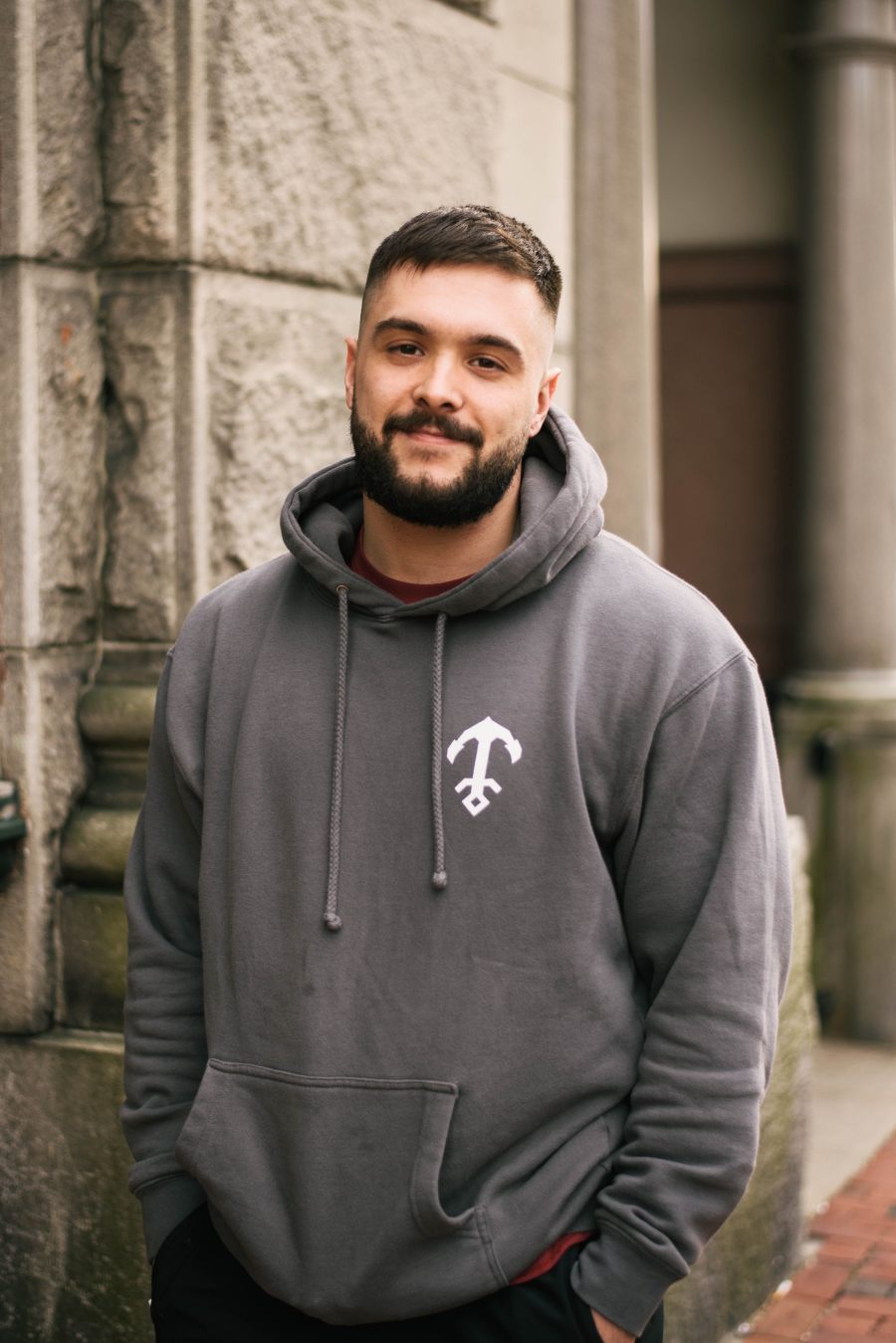 Meet Cody Carmo, 26-year-old Graphic Designer and Co-Owner of Longevity Co. Clothing. Cody had always been interested in art and creating as a child, but didn't think it could be a career path until his senior year in high school. He applied to the Johnson and Wales Graphic Design program in the hopes of pursuing a creative career.
It was during his freshman year that his interest in screen printing was born. He bought a small machine and started burning screens for t-shirt ideas in his dorm shower. After a bit of trial and error, he took his ideas to a local screen printer and the early identity of Longevity Co. started to form. Joining up with Ethan Franklin and Paulo Duarte, over the next few years Cody was able to use social media marketing and the community they created to expand the reach of their clothing brand worldwide.
All while working several day jobs as a graphic designer, currently at Poyant Signs, Cody would work with his team to formulate new ideas for their upcoming lines. Since launch, they have not only sold clothing world-wide but been able to work with large names in the streetwear fashion world, such as Bloody Osiris, who worked closely with Kanye West on his YZY brand. Their hope is to continue to make waves in the streetwear world and grow their brand into a worldwide community.
Faces Of New Bedford #207: Aleisea Guzman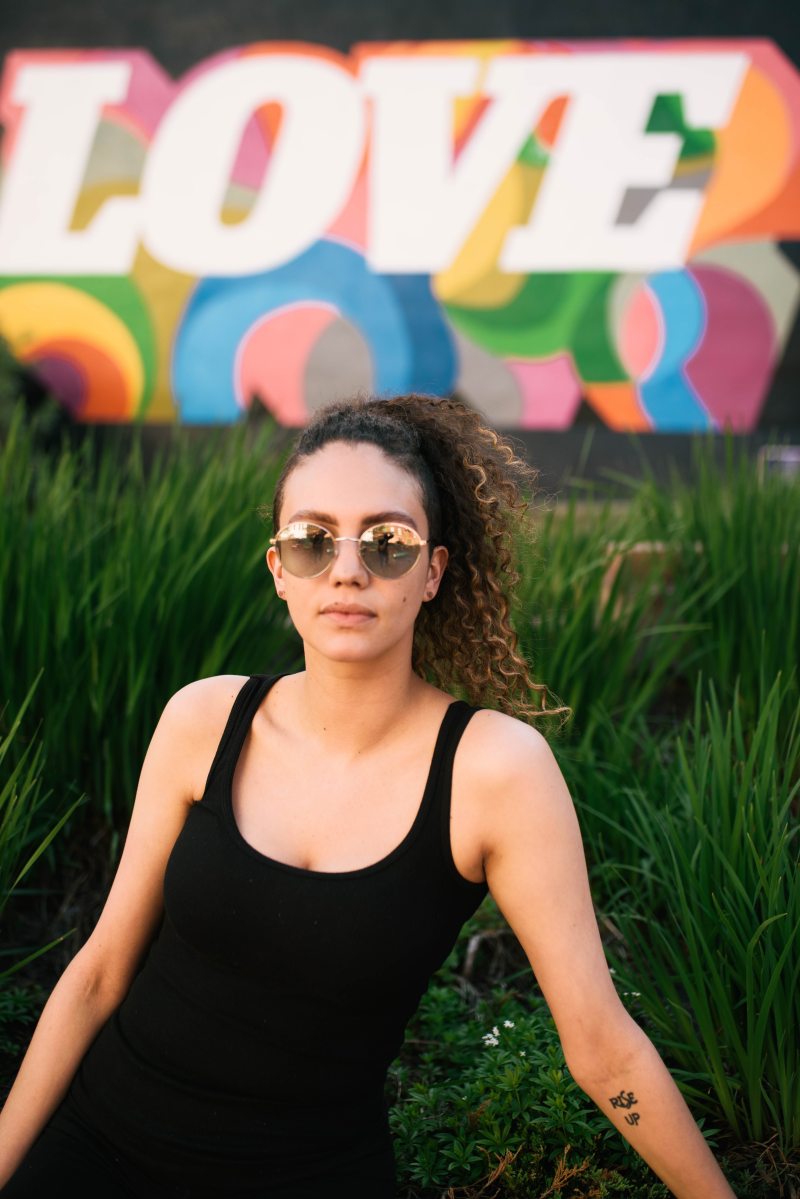 Meet Aleisea Guzman, 23-year-old Designer and Sculptor. Aleisea got involved in the world of art as a child, attending the Art Mobile that traveled to Satellite Village homes where she lived. Watching her father play video games, as well as playing her own, it inspired her to go to school for software development.
After high school, she began attending Umass Dartmouth, focusing on a degree in Computer Science. Realizing that she wasn't so interested in the coding aspect of game creation, but the character and model development, she switched her major to Animation and Game Arts, with a concentration in sculpture. She enjoyed taking extra sculpture classes, as it was an escape from computer work, allowing her to mold and shape her work with her own hands.
As she has just graduated, she is looking to her future and has hopes to continue to contribute to the local art community. She has also helped local street artists, such as Meaggsy and TomBob in commissioned works throughout the city.
Faces Of New Bedford #208: Andrew Rapoza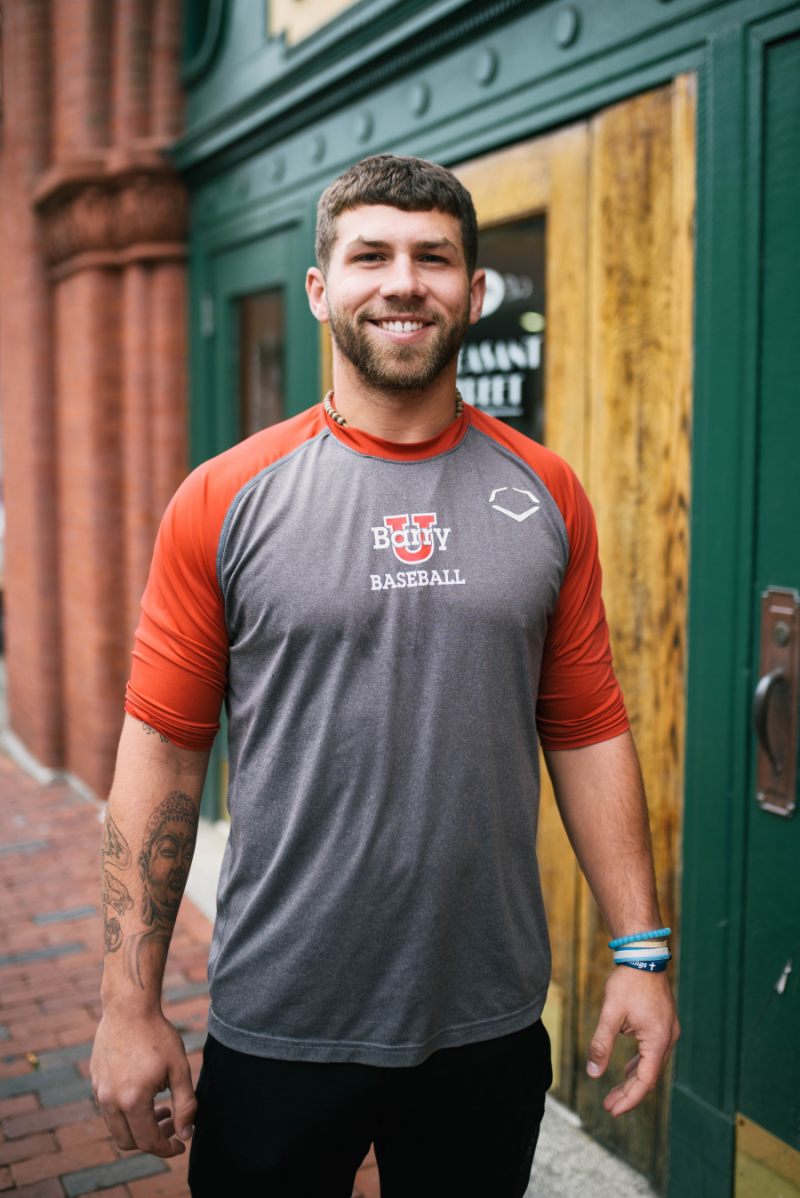 Meet Andrew Rapoza, 21-year-old student and baseball player. As a child, Andrew was always involved in sports. From bat boy for his older brother to winning championships himself, he knew that he had a future in sports if he took it seriously.
Throughout his time at New Bedford High School, Andrew focused most of his efforts in his football career. By his senior year, he had even earned several different scholarship offers from schools across the country. His direction shifted though, suffering his 4th major concussion during one of the final games of his senior year.
Unsure of how his future would play out, he followed his second passion for baseball and walked onto the team at Barry University, located in Miami, Florida. Having to prove himself, he played 40 of the 50 season games and finished with a .305, opening him up to scholarships to return and play the following year.
Andrew, now entering his senior year as captain of the team, waits in prospect for the 2019 MLB Draft or his upcoming season to make one more try towards the regional championship. Andrew also plays for the New Bedford Bay Sox Collegiate team while he his off during the summer.
Faces Of New Bedford #209: Tabitha Pimental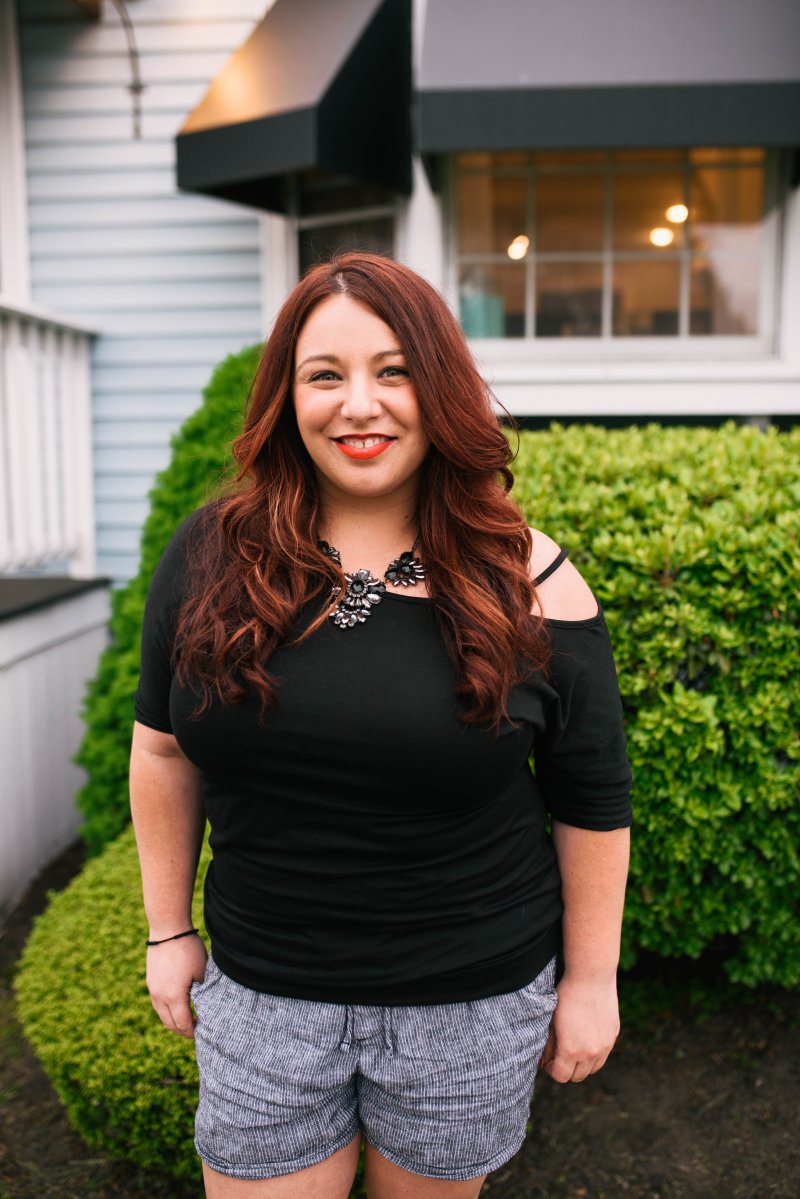 Meet Tabitha Pimental, 29-year-old owner of Dance Clinic and Salon manager at Style Makers Salon. Tabitha had been involved in the world of dance since she was 3 years old. She danced at Jan Estrella's School of Dance where she fell in love with the art.
Just before entering high school, Tabitha had the opportunity to perform in The Nutcracker at the Zeiterian Theater. It was during this production that she had found her second passion, which would becoming hair dressing. She was so intrigued by how the hair dresser for the play not only transformed her and her friends, but made them feel great about themselves.
As a freshman at Greater New Bedford Voc-Tech, she enrolled in Cosmetology and never looked back. She completed her time there and interviewed with the owner of Styler Maker's Salon and has been with them ever since. Tabitha has focused on her craft over the last 11 years, but during that time she knew she needed to find a way to make time for dance.
Tabitha's dream of owning her dance studio came to life after passing her childhood school and seeing the building for lease. She knew what she must do and immediately began the process of opening her studio. In 2015, she opened Dance Clinic and since then her enrollment has quadrupled and added a second studio space for the expanded classes. Tabitha's passion for dance transcends the art, as she knows her work helps keep the youth she works with out of trouble and focused on achieving their goals, which is one of the reasons she was nominated as a South Coast Emerging Leader in 2018.
Faces Of New Bedford #210: Bethany Fernandes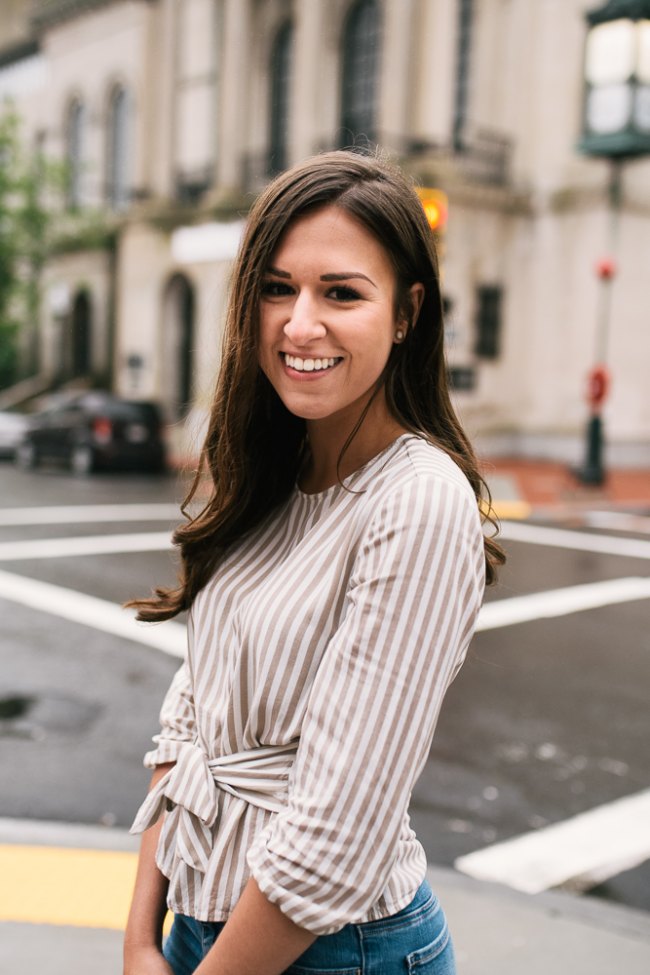 Meet Bethany Fernandes, 21-year old videographer and co-owner of The Well. Bethany first became interested in film during her freshman year of high school, but only because she enjoyed acting. By the beginning of her sophomore year, she was ready to give up on the class but her new teacher gave the class a new perspective to film making and it made her fall in love.
By the end of that school year, Bethany had worked with a team of students to win a New England Student Emmy with their music video. Encouraged and inspired by this, she set off to film her own video her junior year, which won her another New England Student Emmy while she was still in high school, but recently won a National Student Emmy.
During her senior year, she put together her legacy project, which was a commercial for the school. The commercial went on to win two New England Student Emmy's, for Bethany's writing and videography. With so much already accomplished, she knew it only made sense that she go to school for film.
In the fall of 2016, Bethany began studying film at Quinnipiac College in Connecticut. She quickly realized that there wasn't much more she would learn in film school to do the work she wanted to after and switched her major to marketing. She knew with the right marketing knowledge and the vast amount of educational material online, she'd be able to open her own branding and marketing business. This led her to open The Well with high school classmate, Erick Sa, focusing wedding and commercial videography.
Faces Of New Bedford #211: Hannah Mattos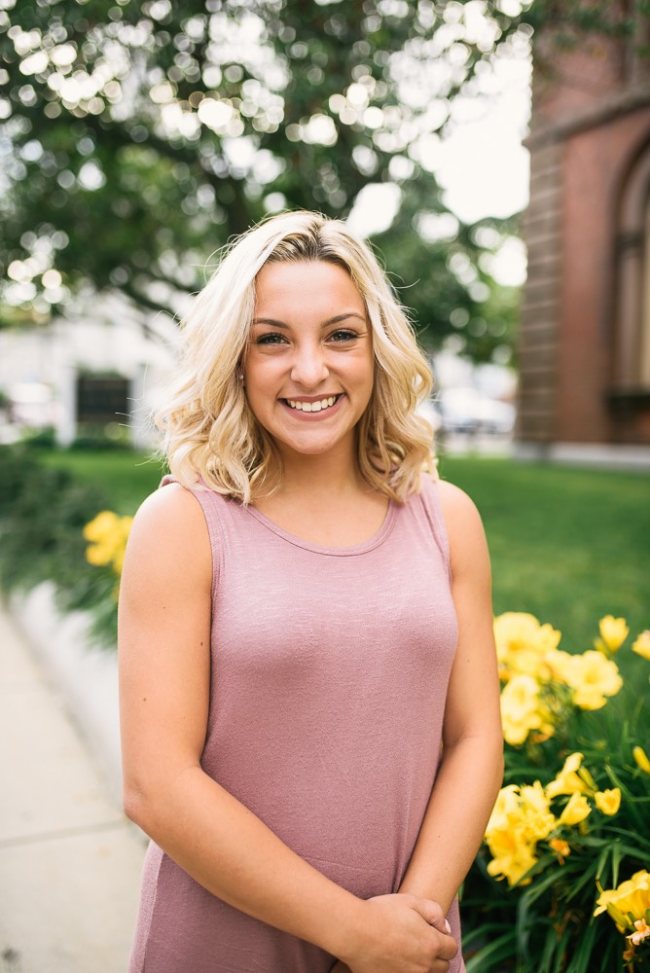 Meet Hannah Mattos, 21 year-old-student and Boston Celtics Cheerleader. Hannah spent her entire life dancing and when she got to high school, her parents recommended that she join the cheerleading squad, to be involved in activities in school. Against her wishes, she joined and since then hasn't looked back.
After high school, she was approached by her high school cheer choreographer, who is also the head coach of the Celtics cheer squad. He told her that she would be a good fit and should try out. During her freshman year at Umass, she tried out but didn't make the team due to being too young.
She decided then that she would just try out each year until she was considered old enough and was taken on at the age of 19, making her the youngest cheerleader. She will be coming up on her 3rd season this year, barring she makes it through tryouts.
Not only is she representing cheerleading on such a large platform but also starting as the head coach of the Fairhaven High School program. Working alongside her high school cheer partner, she will have the chance to pass on everything she's learned to the next generation.
Faces Of New Bedford #212: Jill Fearons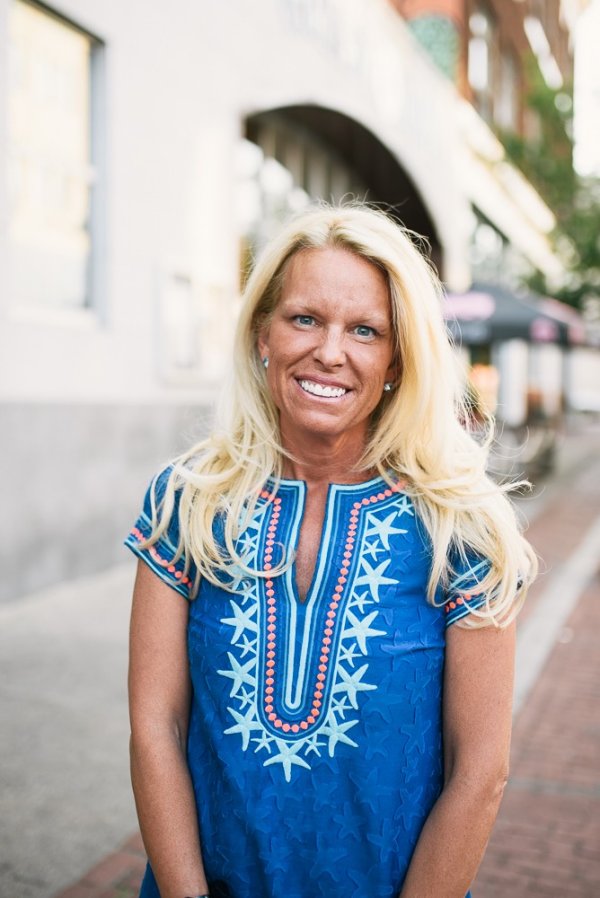 Meet Jill Fearons, 46-year-old director and founder of the Friends of Jack Foundation. Jill spent most of her professional life as a school teacher but as her family started growing, she stayed home to take care of the children.
Their fifth son, Jack, was born with a rare defeat in the brain stem, Chari Malformation, which caused him to randomly stop breathing. He was admitted in to Boston Children's Hospital Outpatient program and that cause Jill to need to stay in Boston with him at all times. After seeing what her family endured during Jacks difficult time, she vowed to help other families that may not have had the resources she did. This started as an annual fundraiser, which went to fund Southcoast Pediatrics , helping families like her own.
As the years passed and the foundation formed, she began raising funds to start small initiatives through the Friends of Jack Foundation. One of those is the Teddy bear program, which ensures that any child who is triaged in an emergency room in the Southcoast, enters into social services, or visits a family member at the house of corrections, gets a teddy bear to help soften their visit. She also has the Super Hero Program, which gives kids a mask and a cape when they go into surgery, as it was something that helped Hack be brave. They've also partnered with Fun 107 and WBSM the Food for Tots campaign and is currently working to help start a program that would give those moving around in the foster program duffle bags, instead of the black trash bags there children are given.
Faces Of New Bedford #213: Marissa Gill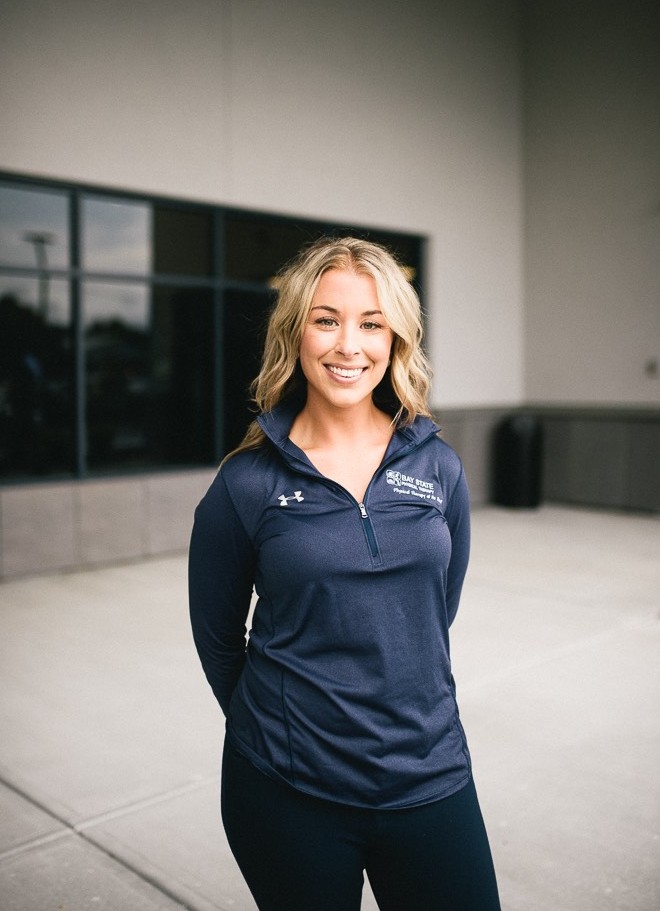 Meet Marissa Gill, 31-year-old Physical Therapist and Managing Partner at Bay State Physical Therapy. Growing up, Marissa knew that she wanted to get into a profession where she could help others. During an internship with a physical therapist in high school, she knew that it was the job for her.
After graduating from New Bedford High School, she began attending Northeastern's Physical therapy program. She received her Doctorate after six and half years of school. She began working for Bay State shortly after graduating and has been with them ever since.
She enjoys the field because she's able to help people get back to a healthy and functional place after an injury. Since being with Bay State, she has worked at several of their locations, but has recently partnered to open her own location at Healthtrax in Dartmouth. She's worked all over the state and has been passionate about bringing her own practice into the Greater New Bedford area. Marissa and her team have also volunteered their time to help out at local road races and events.
Faces Of New Bedford #214: Simone Cardoso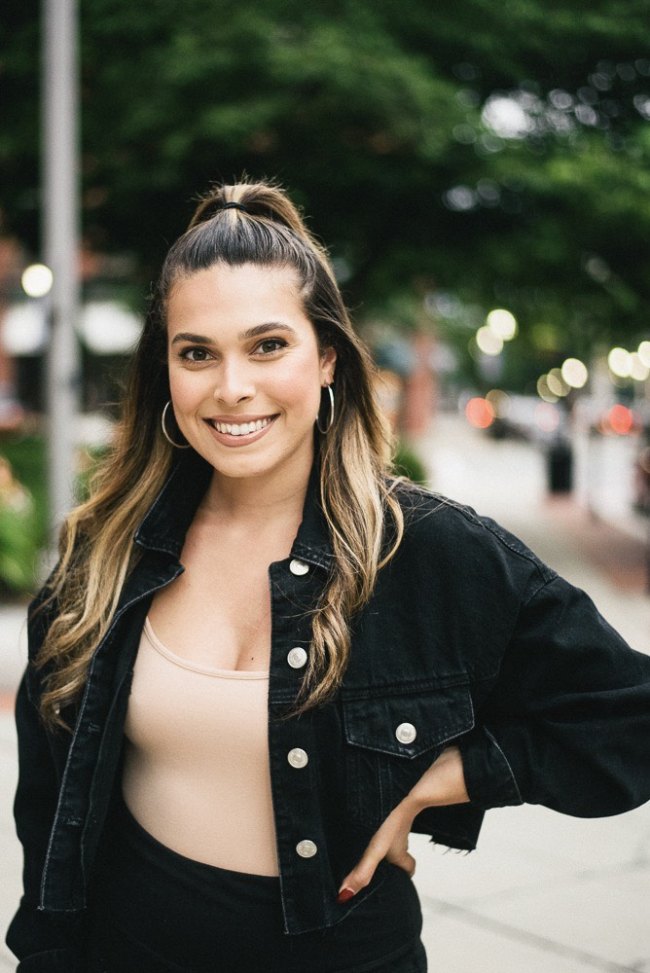 Meet Simone Cardoso, 24-year-old Singer, Songwriter, and Vocal Instructor. Simone has been singing for as long as she can remember. Her parents noticed her natural ability at such a young age and enrolled her in private singing lessons at Christine's Studio of Performing Arts.
She was the studio's very first vocal student and during her time there she grew tremendously. During her 6th grade year, she was cast as Annie in the New Bedford High School performance which was a huge accomplishment for her. Simone continued to pursue theater until her freshman year of high school when she joined the girl group, Varsity Girls.
Simone performed, recorded and grew as an artist during her high school career, as the Varsity Girls became extremely popular. During her senior year, she began focusing on college, as the group started to slow down and eventually disbanded. Simone went to Salve Regina where she received her Bachelors in Music Education.
Her time at Salve really opened the most important door for Simone, her passion for songwriting. Until this point, she had only performed songs written by others and now she was crafting her own ideas and emotions into her music. This has fueled her drive to push her solo career and work with other artists, helping them craft their own sounds. Simone is currently finished and waiting to release her debut EP later on this year.
Faces Of New Bedford #215: Michael Galarza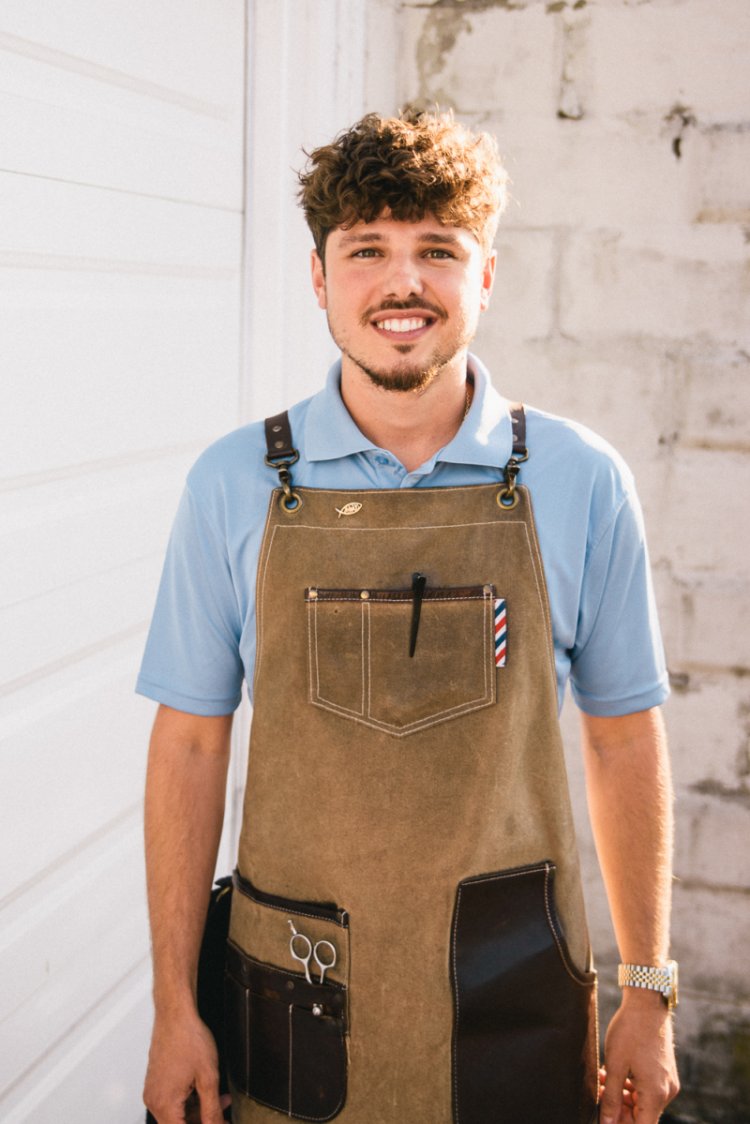 Meet Michael Galarza, 29-year-old Master Barber and owner of Galarza's Barbershop. Growing up, Mike didn't see himself being a barber as an adult. Although his mother worked at a salon and he would spend time there as a kid, he went on to study to become an electrician at New Bedford Voc-Tech.
It was after graduation, where he began to entertain the idea of going to barber school. Without looking back he enrolled and after becoming licensed, began working at Major League Barbershop in Fairhaven. Mike learned a lot while working there but after a disagreement, he found himself without a job. With a child on the way, he turned to God, hoping for a way through the uncertain situation he was in.
Shortly after, a small salon became available and with his newly attained Master's license, he was eligible to take it over and opened Galarza's Barbershop in 2011. His goal in business is to bless people with good service, providing great haircuts while also providing great conversation and an ear to listen. Although some days can be long and repetitive, when a client who had a rough day can leave with a smile, he's reminded why God put him in the position he is in.
Faces Of New Bedford #216: James Carpenter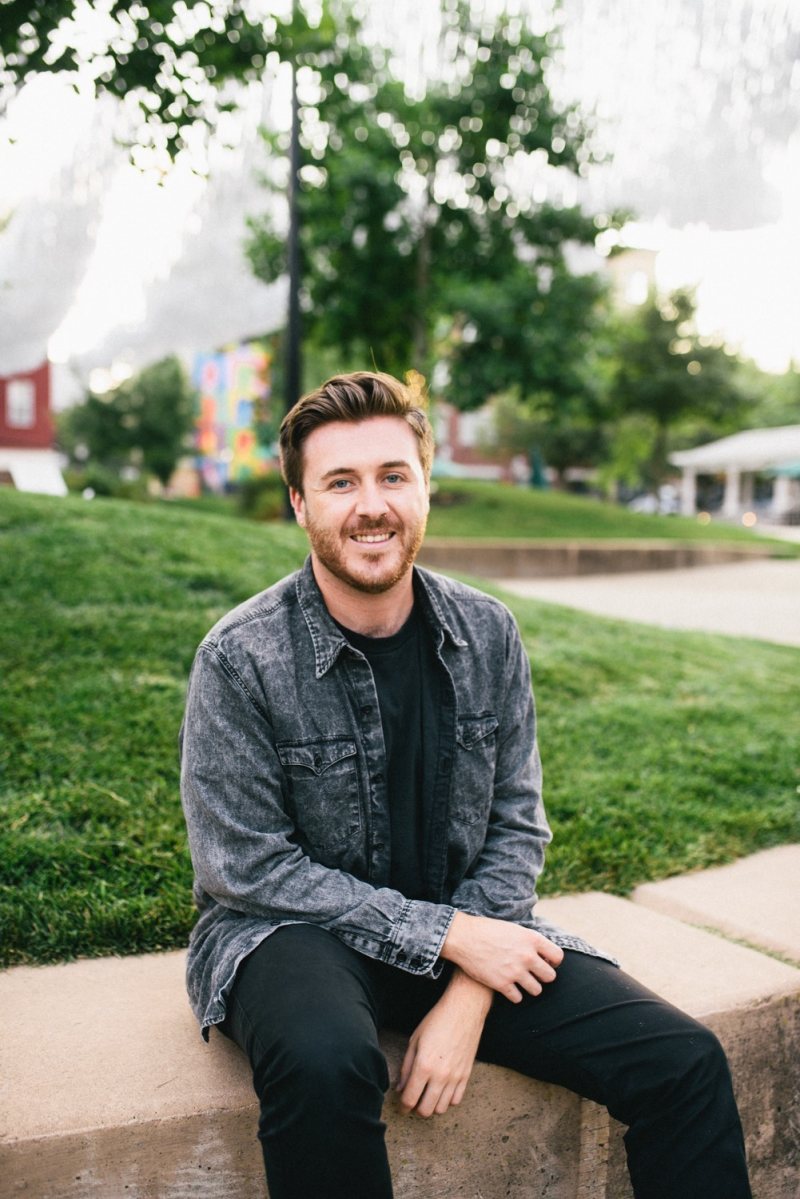 Meet James Carpenter, 25-year-old designer, and photographer.
James was drawn to the arts at an early age, whether it was drawing or using his parent's film cameras. In high school, it was through the inspiration of a teacher, that he realized he wanted to pursue a creative career.
Not sure of what direction he was headed in, he enrolled at BCC after graduating with a general art degree. He was shooting photos all the time and getting involved in the small photography community on Instagram at the time. He was soon featured by Instagram and grew his following by tens of thousands overnight. This allowed him to photograph the beauty of the Southcoast and share it on an international scale.
This opportunity opened a lot of doors for James, putting him in partnership deals with major companies, all while studying at Umass for his bachelors in Graphic Design and photography. Knowing that this wouldn't last forever, he focused on his schooling and graduated with his bachelor's degree in graphic design and photography.
Since graduating, he's had the opportunity to work for Arnold, one of the largest ad agencies in the country, and now work's for Compass in their in-house studio, designing collateral for high-end real estate clients. His hope is to
continue to grow as an artist and reflect the beauty of New Bedford with his photography.
Faces Of New Bedford #217: Jarred Varao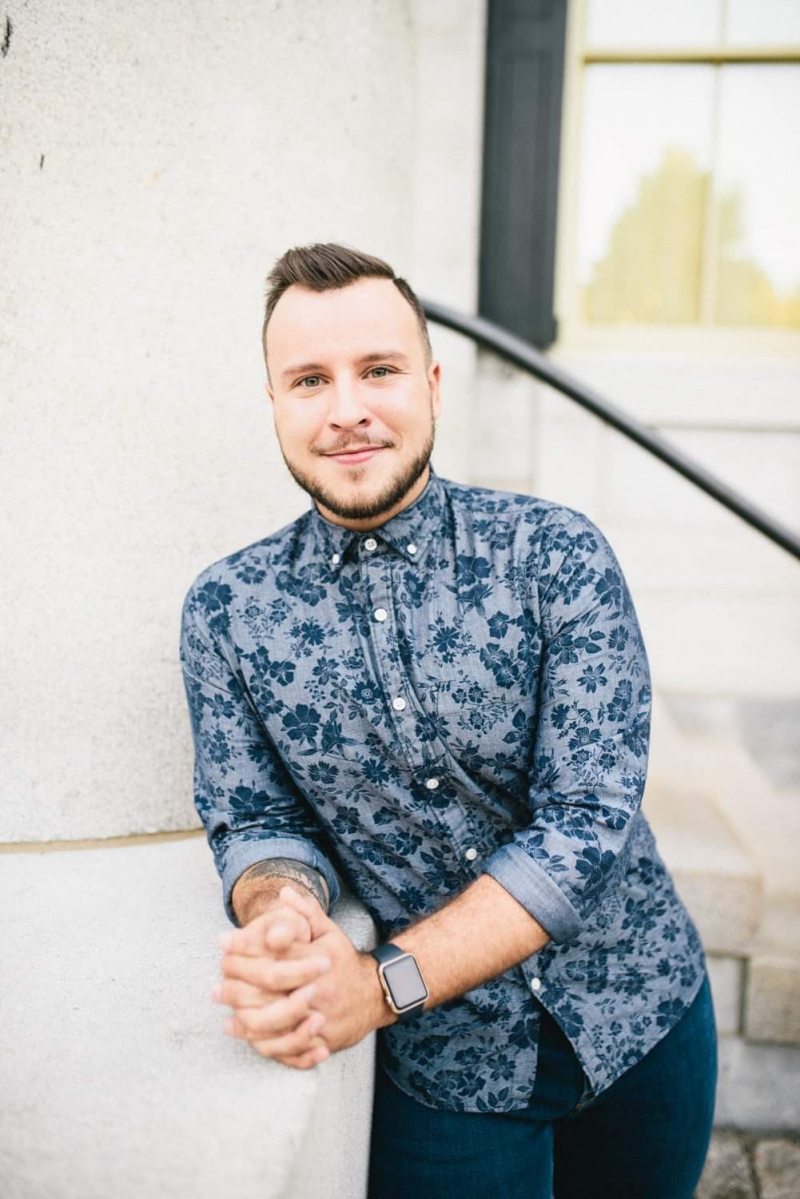 Meet Jarred Varao, 27-year-old school adjustment counselor for New Bedford Public Schools. Growing up, Jarred was exposed to more than most kids, living in a family that was constantly moving and facing many hardships. Very quickly he knew that he didn't want to continue his life this way, with the encouragement from school counselors and teachers, he pushed to do his best in school.
In high school, he focused his studies on culinary arts but during his senior year in high school, he knew he wanted to go back and help make a difference in the lives of children just like him. He received his Bachelor's degree in Psychology from Umass Dartmouth, where he also continued on to receive his Master's degree in Clinical Psychology. He also graduated Summa Cum Laude and the Pallatroni Award for Outstanding Clinical Potential.
While he was taking classes at UMD, he got started as an adjustment counselor, interning at Roosevelt. It was during this time that he learned a lot and prepared himself for his full-time position at DeValles school, where he is the adjustment counselor. His work is so fulfilling to him because he knows that he once was in those kids positions and has the chance to be the counselors that helped him, to them.
Faces Of New Bedford #218: Stephany Silveira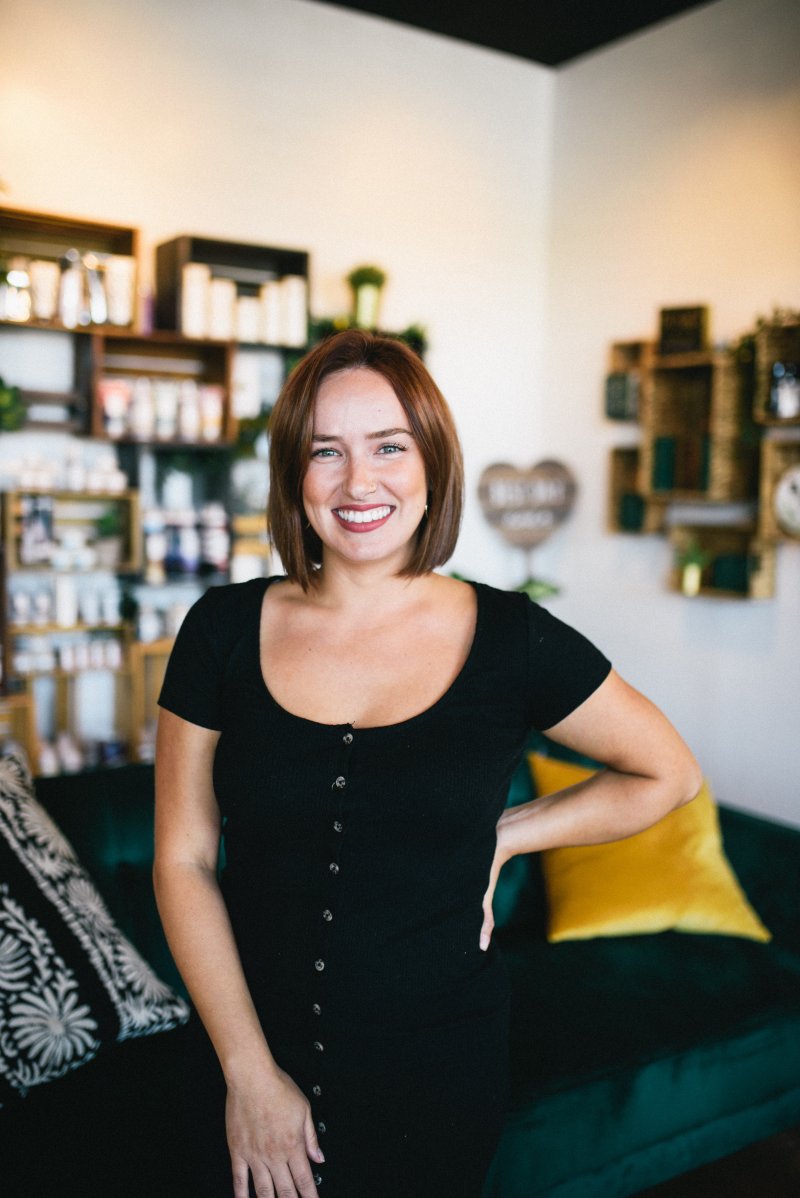 Meet Stephany Silveira, 28-year-old Hairstylist and Co-Owner of Roots + Daises Beauty Parlor. Stephany started doing hair in high school, as s student at Great New Bedford Voc-Tech.
After high school, she got her license and began working in Boston. Although business was great, the long commute and time away from family became draining. She relocated to local salons, only to find herself looking for new positions as both salons closed down.
Tired of relying on others, she and her friend Nikki Avila decided to open their own salon. Bringing their vision to life, Roots + Daises Beauty Parloris a reflection of their desire to treat their clients with the best possible treatment. Not only do they offer normal hair and makeup services, but spa and massage services as well.
Faces Of New Bedford #219: Elliana Simmons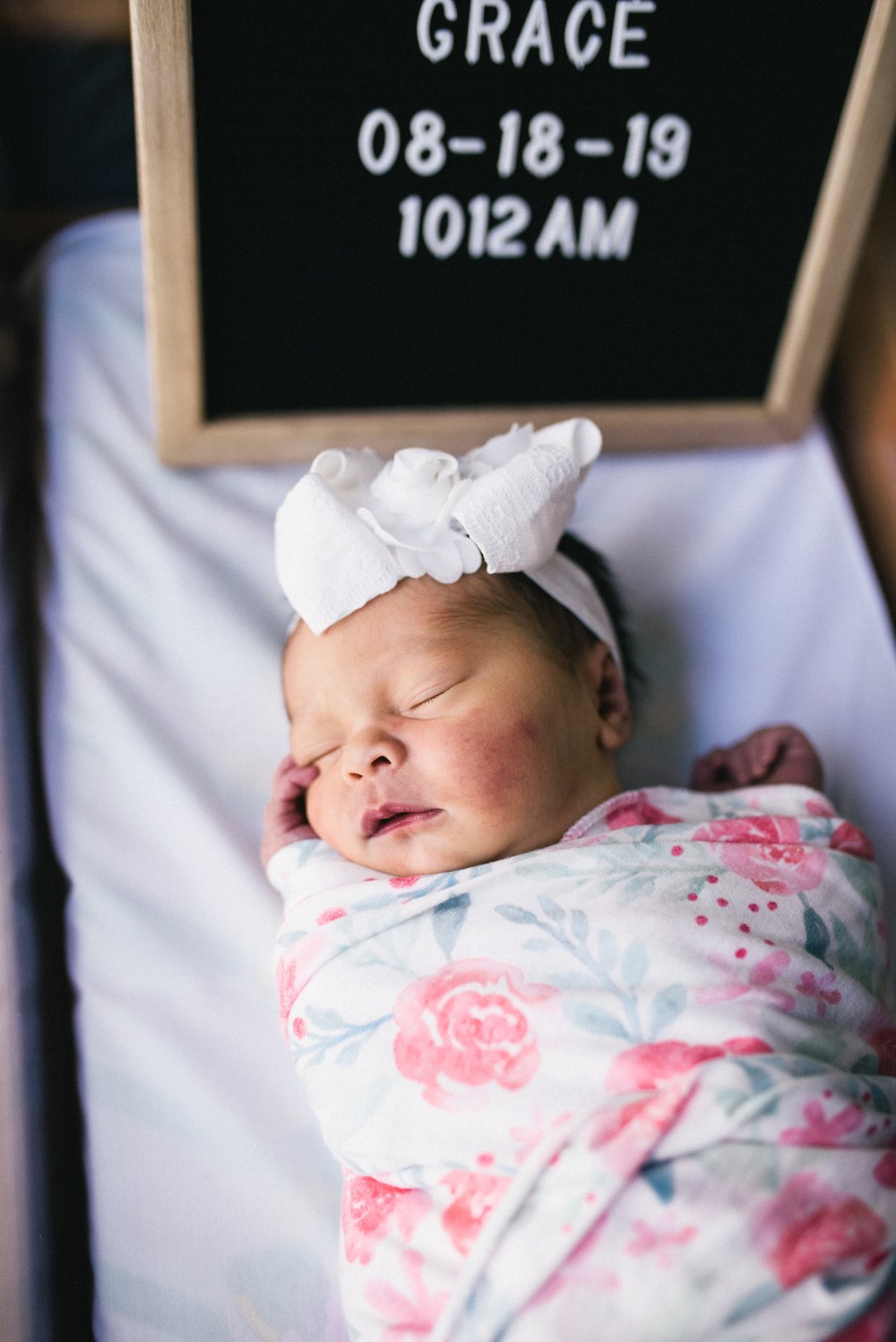 Meet Stephany Silveira, 28-year-old Hairstylist and Co-Owner of Roots + Daises Beauty Parlor. Stephany started doing hair in high school, as s student at Great New Bedford Voc-Tech.
After high school, she got her license and began working in Boston. Although business was great, the long commute and time away from family became draining. She relocated to local salons, only to find herself looking for new positions as both salons closed down.
Tired of relying on others, her and her friend Nikki Avila decided to open their own salon. Bringing their vision to life, Roots + Daises Beauty Parloris a reflection of their desire to treat their clients with the best possible treatment. Not only do they offer normal hair and makeup services, but spa and massage services as well.
Faces Of New Bedford #220: Jan Macgregor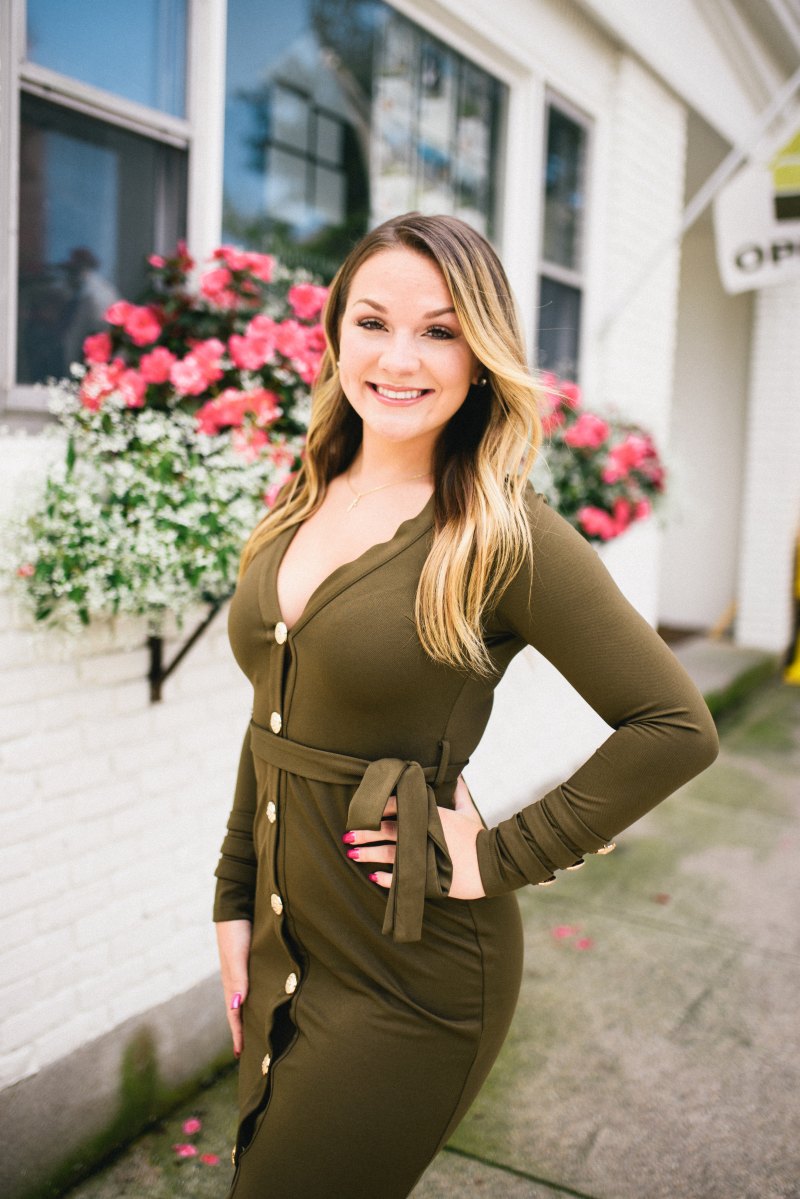 Meet Jan Macgregor, 19-year-old Realtor and student. Jan grew up with her single mom, so when she was old enough to work, she started working part-time jobs to help her mom out around the house. During her senior year of high school, she pulled away from her involvement in sports to focus on her future beyond high school. She enrolled in the internship program and was selected to work with Howe Allen Realty, who took a chance on hiring her when they could have hired someone with experience.
During her internship, she learned a lot about the real estate industry and knew it was something she wanted to pursue a career in. The summer before her first year at UMass Dartmouth, she continued working for the agency, assisting them in managing their rental properties. At the end of her summer, she was promised the position of manager next summer, as long as she became a licensed Realtor before then.
Determined, she balanced a full course-load in Umass Dartmouth's Marketing program while working three jobs and taking an online real estate course. In February of 2019, she successfully passed her test and became a licensed Realtor, at just the age of 18. She specializes in leasing apartments/houses and has even worked with her own buyer clients.
Her hope is to continue helping to bring new families into the area and see all of the beautiful things the South Coast has to offer. She'd also like to work towards creating programs in local high schools, focused on mentoring other students who are interested in pursuing their careers before they graduate and head off to college.
Faces Of New Bedford #221: Michael Miesak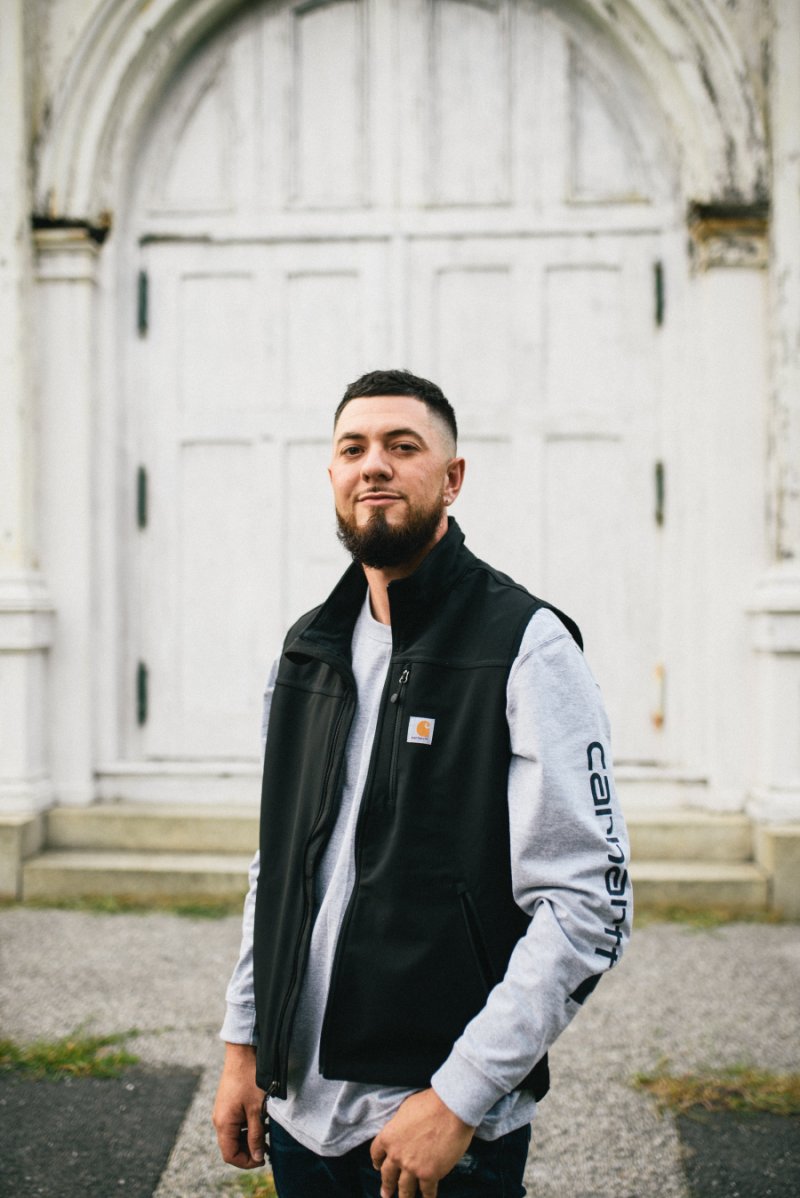 Meet Michael Miesak, 28-year-old Carpenter and owner of New Brother Builders. Michael was born to two immigrant parents and was left to be raised by his mother alone in the projects of New Bedford. This always gave Michael a desire to work harder, knowing he didn't have the same opportunities his friends did.
Michael studied carpentry at Greater New Bedford Voc-Tech and instantly fell in love. Early on he knew that he wanted to own his own company one day but continued to just learn and grow in the field.
Everything changed for Micheal when he received a facebook message from a strange girl in Israel, claiming to be his sister. After research, he was able to confirm and meet his biological father and sisters, giving him a huge drive and desire in life.
Having the opportunity to meet his father and gain closure on a relationship he never had, Mike took the leap into something he knew he always wanted to do. He and his business partner, Nelson Robles, opened New Brother Builders, which is a full service contracting business that focusing on frame-to-finish work. His hope is to use his business as an opportunity to continue to help in the development of New Bedford.
Faces Of New Bedford #222: Kenzi Farland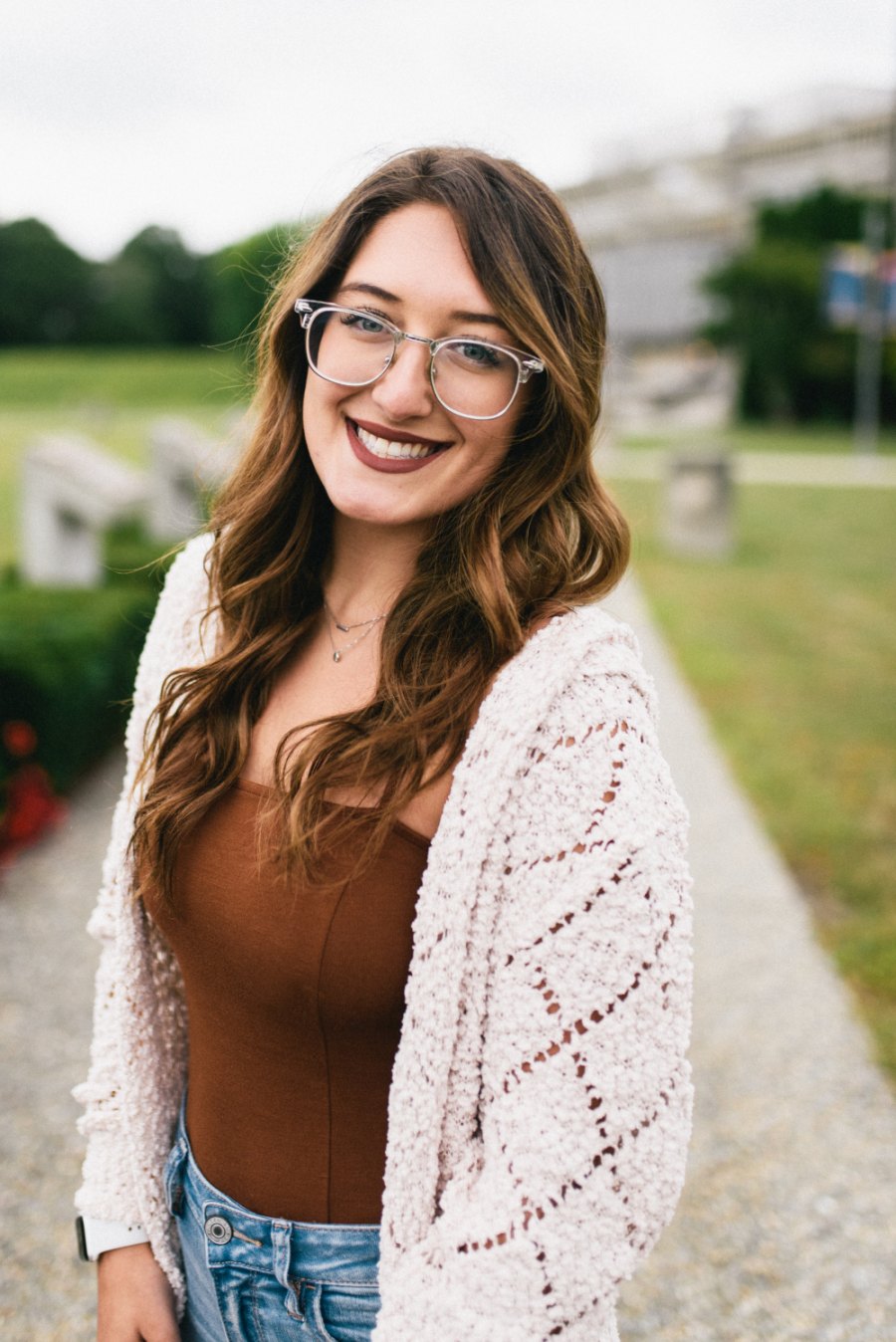 Meet Kenzi Farland, 21-year-old Student, Legal Intern, and owner of Princesses of New Bedford. From an early age, Kenzi had been involved in singing and dancing. In high school she took these talents seriously, involving herself heavily in the theater program. Her love for theater inspired her to start her own birthday entertainment business, where her and her friends could act as their favorite princesses for children's events.
At only 15-years-old Kenzi had started her own business and Princesses of New Bedford was born. The company instantly grew in size, taking on multiple aspiring singers and actresses, building Kenzi a solid team of performings. Not only did Kenzi grow a successful business with PoNB, but she also gave back to the community. In her time running the company, she and her staff have volunteered for organizations such as Friends of Jack Foundation, Neediest Families, United New Bedford, and the New Bedford Public Schools. She would balance this business, her theater practices, and a busy school schedule until she graduated from New Bedford High School in June of 2016.
Kenzi went on to UMass Boston, where she studied for a year and a half before transferring to UMass Dartmouth, to be closer to home and be able to continue to run her business. Kenzi is on track to graduate this spring with her Bachelor's Degree in Political Science with the hopes of going on to pursue her degree in law. She intends to specialize in divorce law, as it can be a harsh and tough journey and wants to be able to provide service to her clients that go beyond just legal representation, but someone who can help and encourage them as they enter their next chapter in life.
Faces Of New Bedford #223: Mike Dunphy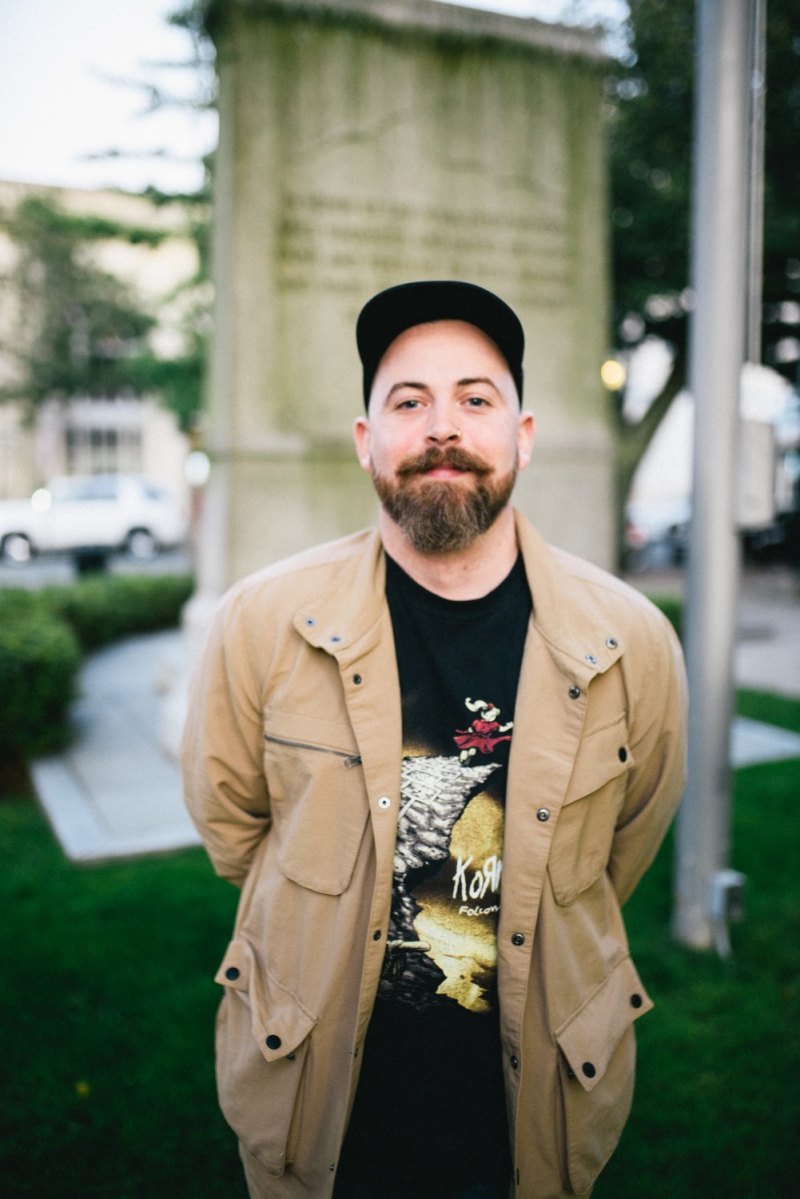 Meet Michael "Early Adopted" Dunphy, 31-year-old Musician and Videographer. Music had always been an outlet for Michael, whether a way to ease his frustrations as a kid or an escape from reality. A close childhood friend of his, Sam, would introduce him to all sort of music, as his family was comprised of artists and musicians, heavily influencing Michael and sparking his interest in music.
In high school, him and Sam started their first band and released a small album of music. This was the start of a very long journey for Michael. He would soon move off for college and using money from his student loans, he put together his first solo project, a rap album. He had created his own style of emo rap and that propelled him into countless local and regional shows over the next years.
It wasn't until 2014 though, that Michael would see his first break. After consistently putting out a new album every year, Michael took his act on the national road, setting up tours, learning from his mistakes, and improving his act. This opened to the door for him to begin touring with large acts such as Ceshi, Sapient, Onry Ozzborn, and Merkules. Mike is also currently planning a benefit show for his best friend, who was diagnosed with brain cancer at the Met in October.
Michael honed his skills with audio engineering and video production over the years, as he did all of these things himself. This landed him a position at Sound and Vision Media, after his last touring. There he works with the crew in commercial and corporate video production, ranging from the audio mixing to filming.
Faces Of New Bedford #224: Austin "Ace On Earth" Pereira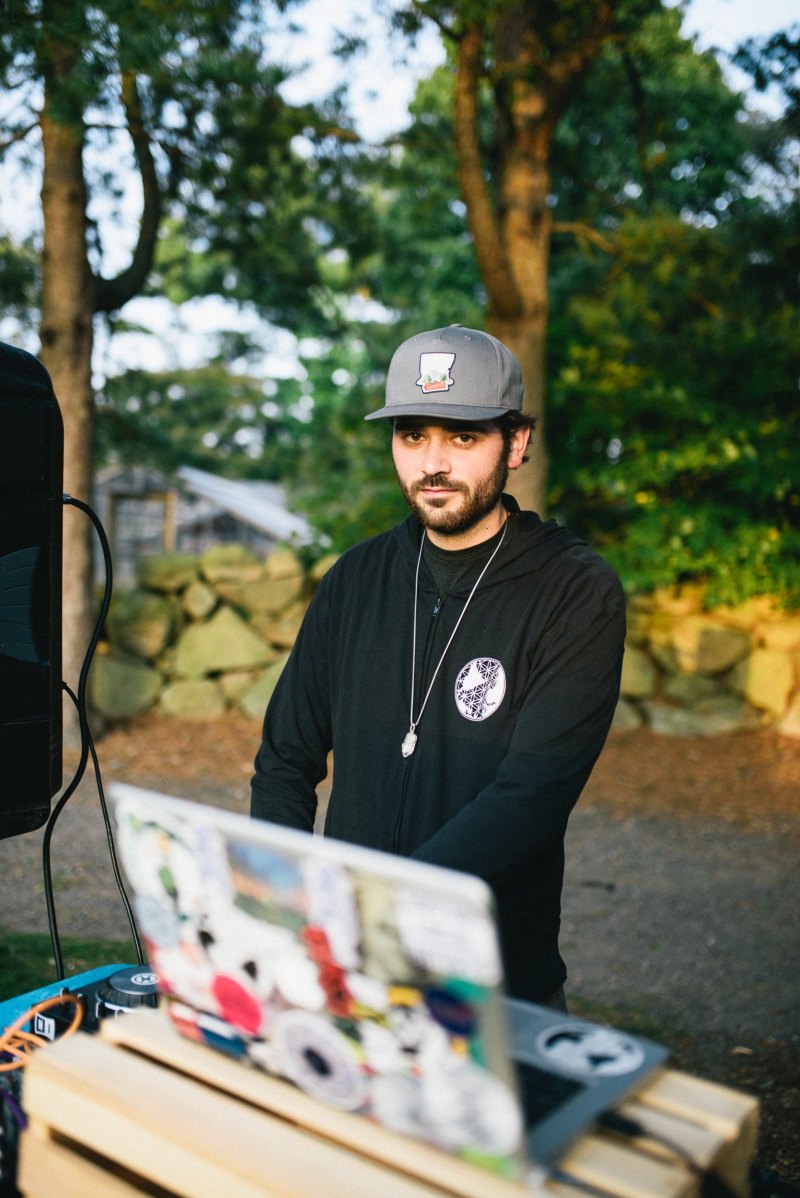 Meet Austin "Ace On Earth" Pereira, 27-year-old artist, DJ, and meditation teacher. Austin always gravitated toward the arts growing up. Around the time he was graduating from high school and going to college, heavily influenced by the music he was listening to and the books he was reading, he decided to focus on being a positive force in the world.
This would come to life when he would start the brand Elevated Euphoria with his friend's Justin and Ian, after being tasked to putting a business plan together for his small business management class. The name is based on his philosophy, to raise awareness about a society where people can appreciate everyone's experience, even if they may not agree or want to live like them. He's used all sorts of mediums of art over the last six years to do so, including hip-hop, clothing, meditation classes, and visual arts.
Beyond his time at UMass Dartmouth, Austin balances his full-time job in finance while also trying to bring his positive light to the world. Austin has worked with several local initiatives, offering his DJ services for the local community events such as Third Eye Open and AHA.
Faces Of New Bedford #225: Peter Walker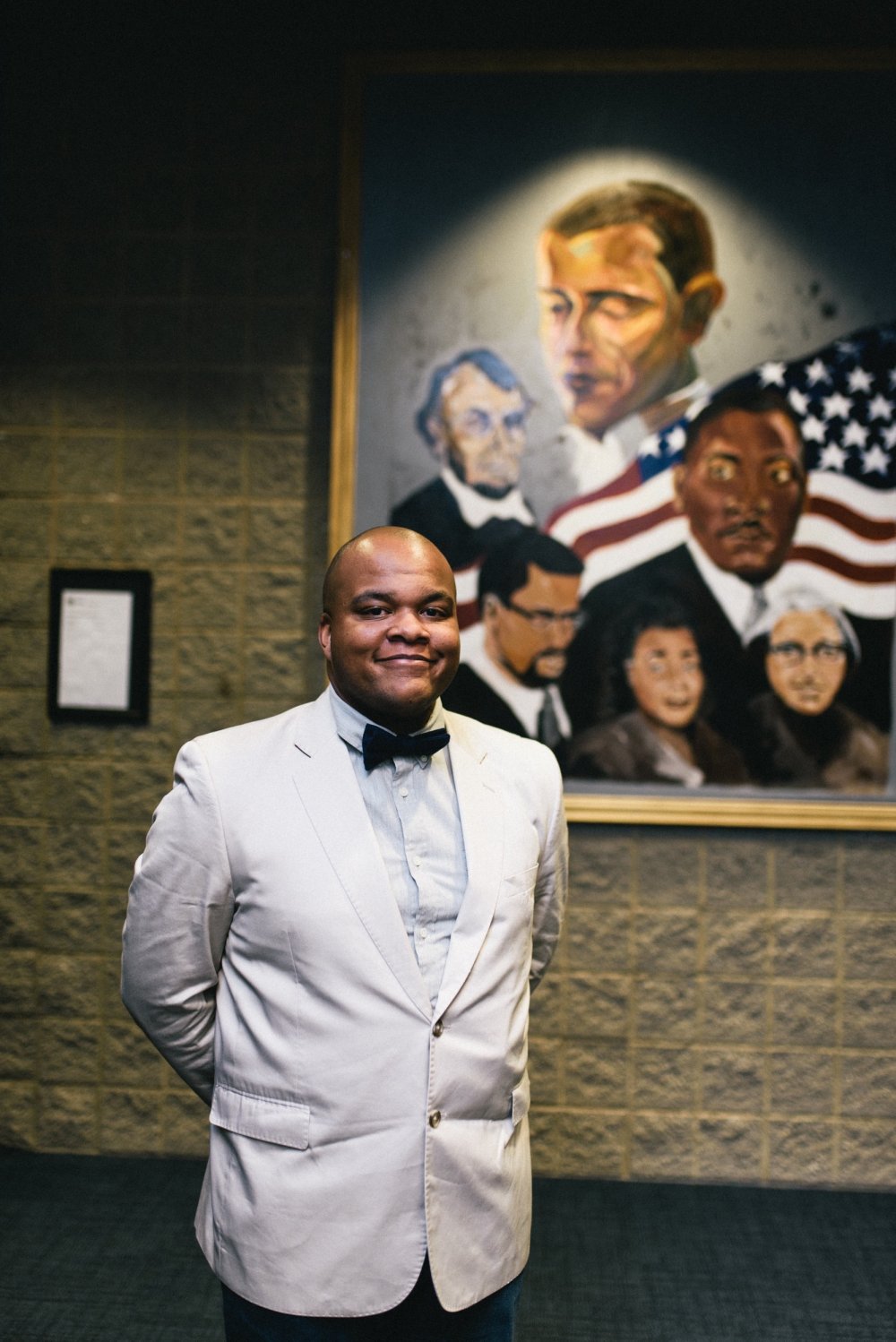 Meet Peter Walker, 34-year-old Co-Chair at Third-Eye and owner of IAMSTILLILL. Peter grew up in the housing projects of Roxbury. It was a rough environment and although Peter had always done well in school, it still wasn't enough to keep him away from the street life. Peter also an affinity for music, which would help him travel the country after he graduated from high school, meeting and working with artists like KRS-One.
While working on his music career, he also was trying to balance a normal life, working as the director of security for several Boston Universities and still returning to his neighborhood and being involved in all of the wrong activities. This all came to a head when he was arrested and facing serious charges, when he knew he needed to take a new direction in life and that he needed a reset.
After visiting New Bedford for an open mic event, he knew this was where he could get that second opportunity at life, falling in love with the open arms and amazing community he was welcomed into. He met his wife, quickly began getting involved and volunteering with the youth and trying to encourage them to not make the same mistakes he had. This would help him to eventually get involved with 3rd-Eye, where he works to provide a handful of programs for the youth and paid gigs for young musicians at local community events. He also runs a clothing and lifestyle brand, IAMSTILLILL, which was recently featured in a recent Beyonce documentary. Peter hopes to continue not only transforming his life, but the lives of the youth he gets the opportunity to enrich.
Faces Of New Bedford #226: Justine Medina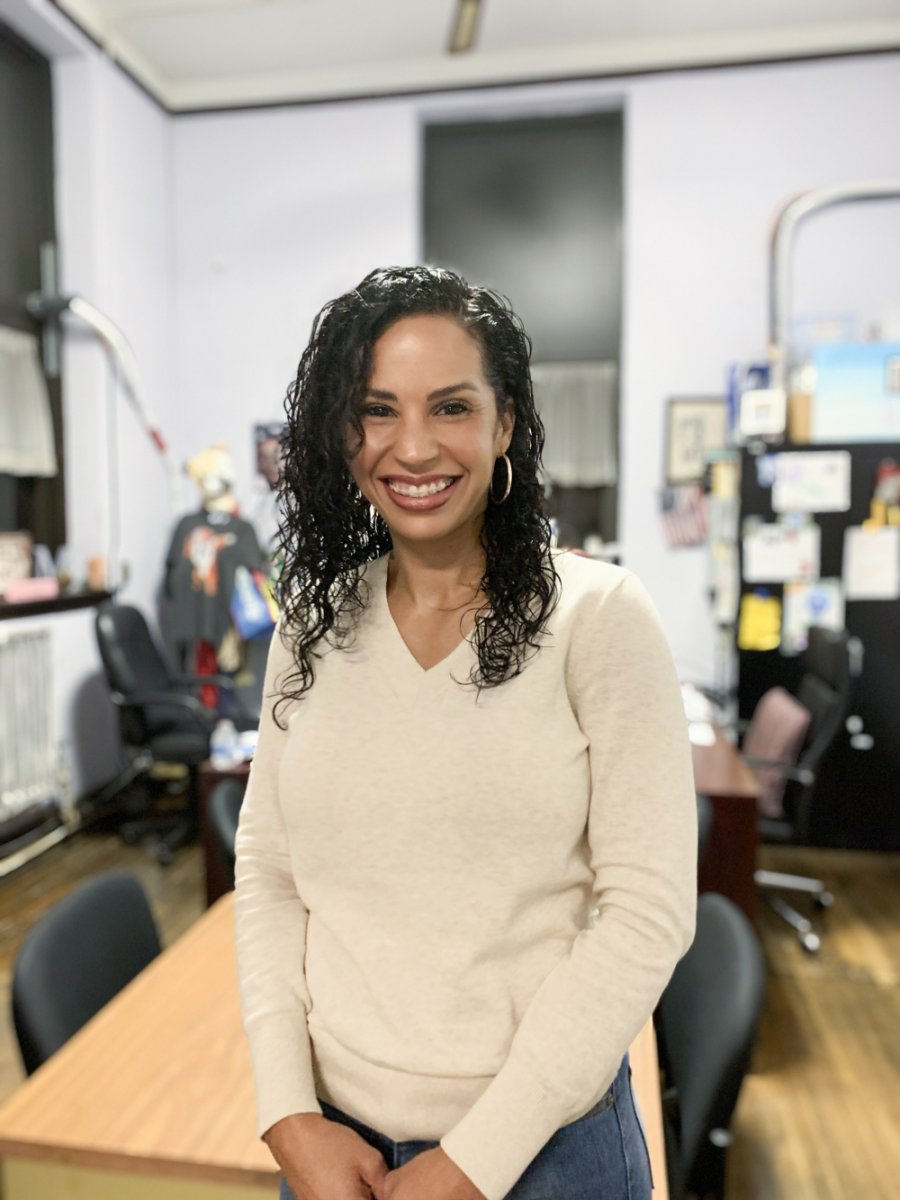 Meet Justine Medina, 39-year-old elementary school principal at Carlos Pacheco Elementary School. Justine grew up in New Bedford's west end, attending Carney Academy. It was there that she fell in love with learning and used that passion to continue on to graduate from New Bedford High School and attend school in New York.
After college, Justine would become a social worker and after a few years in the field, knew she wanted to make an impact on the youth in other ways. This would lead her to a teaching program in the Bronx, where she worked in unstaffable schools, amongst the highest levels of poverty in the country, and with very little resources. It was this environment that was able to teach her how to not only make learning exciting for them but provide her students with stability, which they weren't used to.
Justine would eventually move back to New Bedford to take care of her father and in doing so, land herself a teaching position at the school that started it all, Carney Academy. She would teach at Carney over the next few years, receiving her admin license in 2012, and then being asked to take the position as assistant principal in 2014. She worked as the assistant principal until 2016, when she was offered the role of principal at Carlos Pacheco Elementary School.
Justine credits the major success the school has had over the last few years since she has arrived to the amazing staff she has around her. They have worked to raise the attendance rate in the school significantly and was able to have the school ranked in the top 2% of schools, being 1 of 38 schools in MA to ace I've 96% of their achievement targets in MCAS assessments.
Faces Of New Bedford #227: Valerie Supczak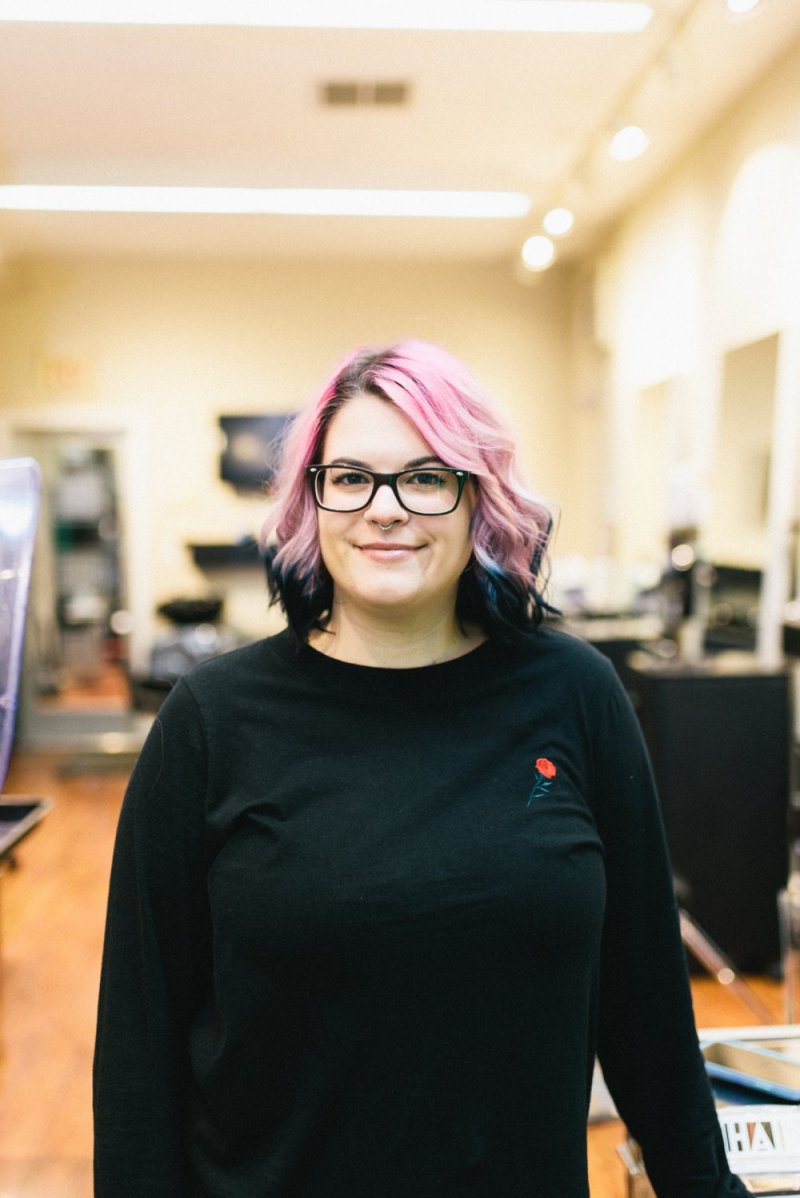 Meet Valerie Supczak, 28-year-old Hair Artist. As a child, Valerie was always interested in hair and even went to New Bedford Voc-Tech to pursue cosmetology. When she got to Voc, she had a change of mind as she fell in love with computers. She became a student in the Information Technology program and it seemed as though her future in hair was over.
During her senior year, she was nominated to enter the Women in Technology program and even awarded a scholarship to pursue a degree in technology. Upon graduation though, she knew that she couldn't see a happy future for herself if she didn't return to her love for hair. She walked away from her scholarship and enrolled in Rob Roy's Hair Academy.
Valerie would work at a small salon for several years after finishing school, where she felt like she couldn't really express herself as an artist. When she moved to Plaza 100, she was inspired by the artists around her and she stepped out of her comfort zone to try new styles and coloring. When vivids, a hair-coloring technique that mixes bright and unique colors together for a different approach to styling, really started to gain popularity in the hair and fashion world, Valerie knew
she had master it.
With lots of work and dedication, Valerie was able to grow her brand as an artist through her Instagram account. What started as a hobby of posting the work of her clients, grew into a community of over 11,000 hairstylists and artists, who stop in to check out her newest work. This has opened up opportunities for her to work with some of her favorite brands and hopes to continue to be able to create and share her work with everyone.
Faces Of New Bedford #228: Eden Gonet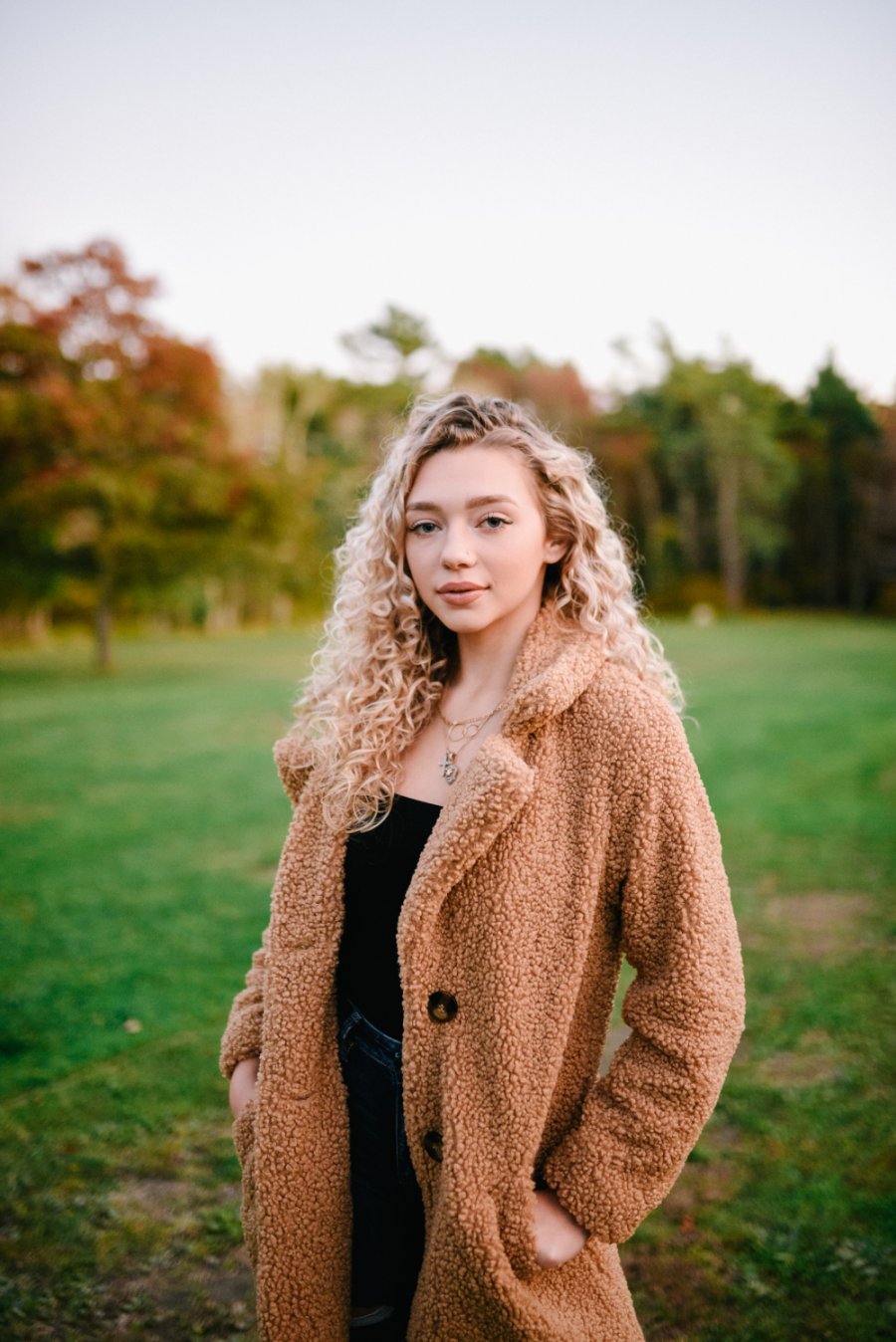 Eden Gonet, 19-year-old model and student. She never pictured herself getting into modeling growing up. She was always camera shy and but would always be encouraged by friends growing up to pursue it when she got to the right age.
After graduating from high school, she networked with some local photographers, shooting and building her portfolio. After some time of doing that she knew that she needed to get involved with an agency in order to grow in the business.
All while balancing a full-time school schedule and two part-time jobs, she began submitting her portfolio to a few agencies and was picked up by a Rhode Island-based agency, Divine Souls Management. Since she has worked with numerous photographers across New England, been featured in brand advertising and has even had her photos shared in Vogue Italia. She is also currently ranked 4th in a national competition to be Maxim's cover girl.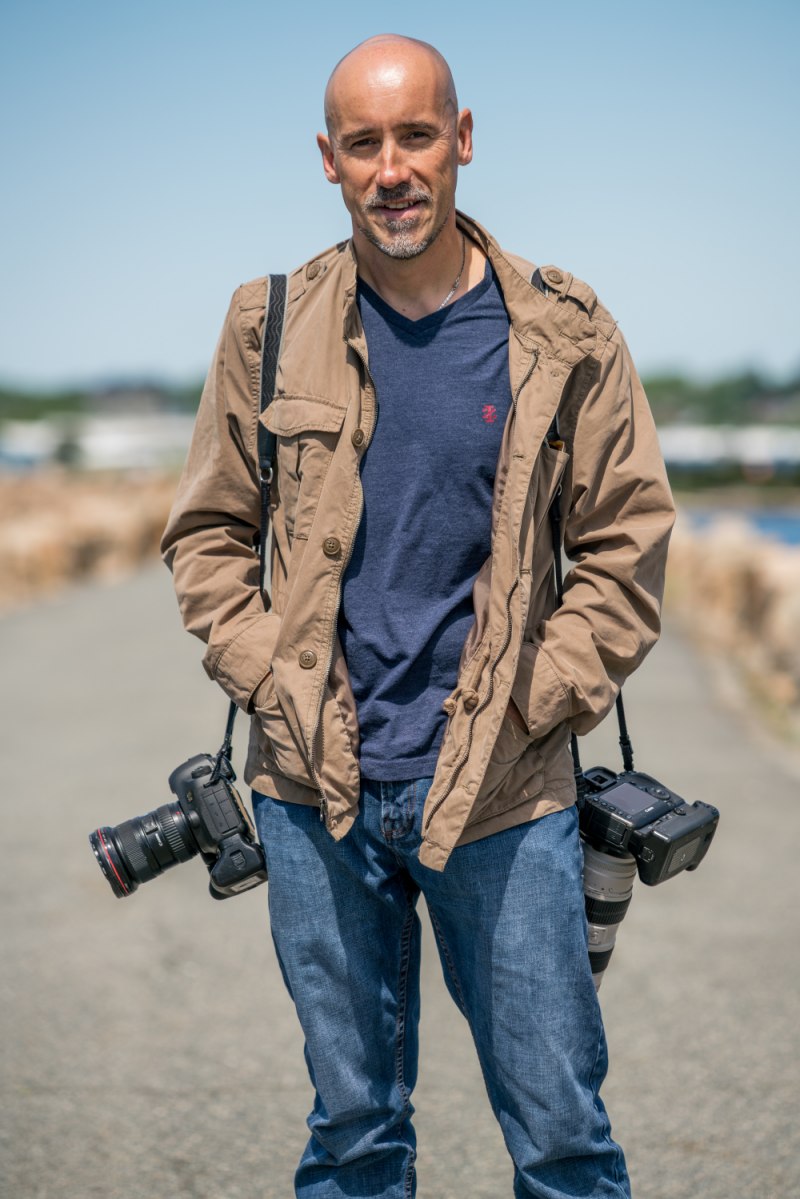 Faces Of New Bedford #229: Peter Perreira
Meet Peter Pereira, 50-year-old award-winning photojournalist. Peter was 8 when he moved to the United States from Figueira da Foz, Portugal in 1978. He went on to graduate from the University of Massachusetts at Dartmouth in 1992 with a degree in computer engineering and even started his own computer company before giving it up in 1998 to focus on his true passion. Photography.
Since then, his images have graced the pages of Time, Newsweek, US News and World Report, Vogue (Australia), New York Times, Wall Street Journal, Los Angeles Times, Washington Post, USA Today, The Observer(UK), Le Monde, Boston Globe, Courrier International, International Herald Tribune, Harvard Magazine, News Photographer Magazine, Outdoor Magazine, Shutterbug Magazine, MSNBC.com, CNN.com, ABCNews.com, FoxNews.com, CNN Anderson Cooper 360, and various other international media outlets. His work has won him many awards including photographer of the Year for multiple organizations and in 2016, he was awarded the Medal of the Order of Infante D. Henrique by the President of Portugal, Anibal Cavaco Silva.
His abilities have brought him all over the world but New Bedford is where he chose to work, live and raise his children with his wife. Peter continues to find new ways to show off the city he loves and always talks passionately about.
"It's funny no matter where I am, I 'm always thinking I can't wait to get back."
Faces Of New Bedford #230: Margo Saulnier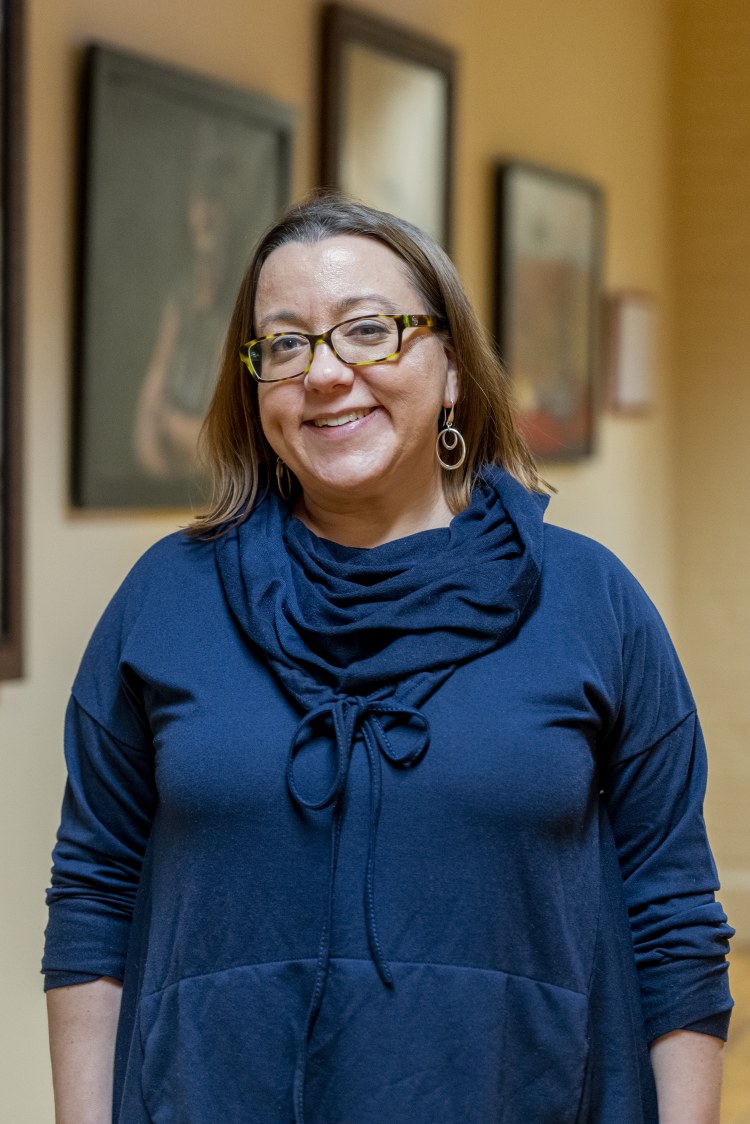 Meet Margo Saulnier, 46-year-old New Bedford's Cultural Coordinator for the city's arts and culture community.
Margo, originally from Acushnet graduated from New Bedford High School and went on to obtain a degree in music from Boston University and a master of fine arts degree from Brooklyn College. She went on to spend over a decade with the Boston Symphony Orchestra where she was involved in the artistic planning for the Boston Pops. With her experience, she went to become a part-time lecturer in the music department at Northeastern University alongside being a project consultant for the Celebrity Series of Boston.
In 2017 New Bedford began searching for a new position, a Cultural Coordinator for the city and Margo saw it as an opportunity to return to the area she grew up in. After being selected for the position she moved back to New Bedford with her husband Scott and her two adopted daughters.
In her first year on the job, she worked hard and put together New Bedford's first-ever strategic arts and culture plan where the vision for the city is to be vibrant with the wide variety of arts and culture that can be found here. Following the plan, the New Bedford Creative website launched featuring a directory of the artistic members of the New Bedford community, easy access to tools, events and grant information.
Moving forward her plans are to continue implementing the arts and culture plan that was created. Spreading art into the communities that may not think art is for them or for those who don't have access to it through new programs and public art displays.
"I'm pretty picky with my taste with everything, but moving back here was like falling in love all over again. The amount of talent from the people who live here is incredible, it's like Boston and New York City."
Faces Of New Bedford #232: Angela Rose-Ferreira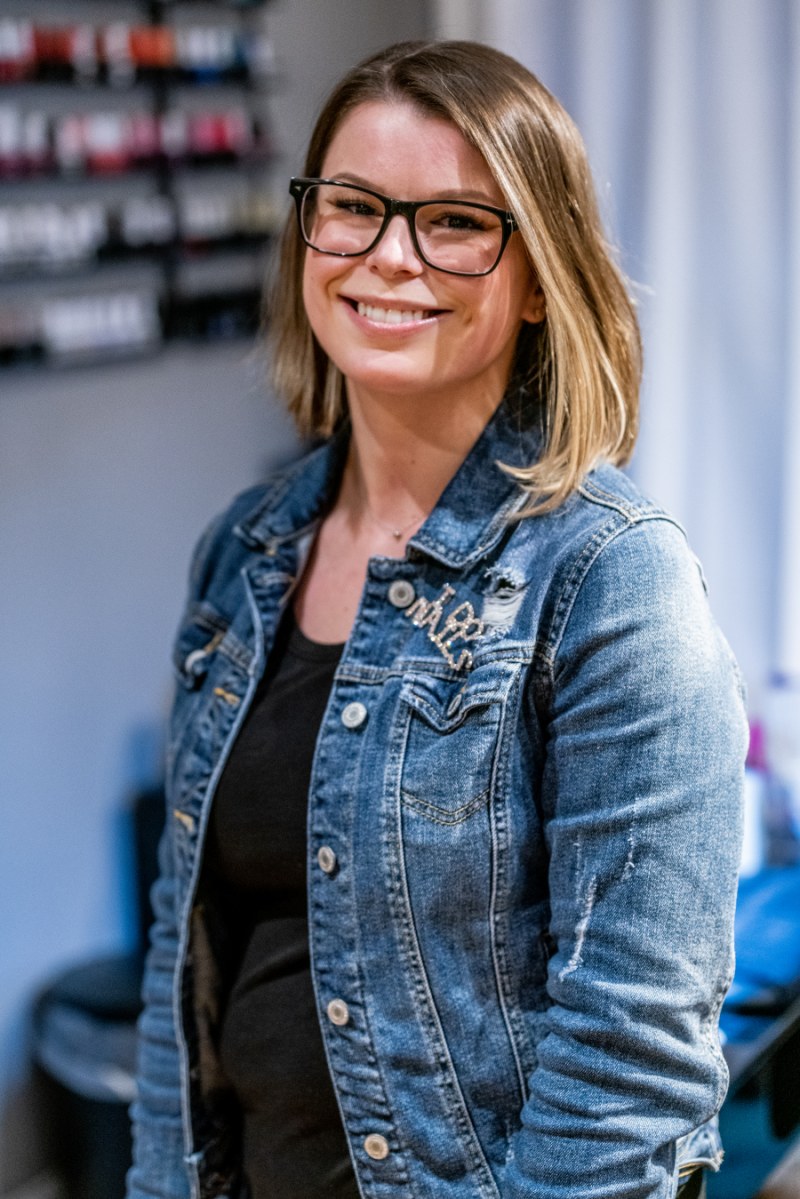 Meet Angela Rose-Ferreira, 28-year-old entrepreneur, nail artist/technician, and paraprofessional.
Angela, born and raised in New Bedford graduated from the Nazarene Christian Academy in 2009. Art has always been a passion of hers, whether it be dance or making custom birthday cards she always liked to create. After high school, she chose to learn a craft at the La Baron Hairdressing Academy in New Bedford.
While working on her craft as a nail artist/technician, she worked during the day as a paraprofessional at an elementary school in New Bedford and continues now with the Southeastern Massachusetts Educational Collaborative working with young children in the community.
Over the past 11 years working in the beauty industry Angela has put in lots of hard work to perfecting her craft. She's a Swarovski Certified Nail Artist as well as being LCN Barefoot and Master Gel Certified and has taken courses with companies such as Wildflowers Nail Academy and Profiles Backstage so she can make a name for herself in competitions and give her clients the best quality work possible.
In 2018, after working in various other salons she decided it was time to be her own boss. She opened up her nail business inside of Gloss Salon in Fairhaven. Moving forward her goals are to work at a fashion show in New York and become a nail educator in art technique or a beauty school instructor.
"When I was fresh into the industry, I had a lot to learn and wasn't as confident as I am now. I've furthered my education over the past years taking many different classes, attending nail shows and competed in nail art competitions. I started my own business a year ago and couldn't be more blessed with my wonderful clients. I am so lucky to be able to do what I love to do best and form great relationships with so many people. I am so thankful that others have an appreciation for my art and passion."
Faces Of New Bedford #233: Jonathan Carvalho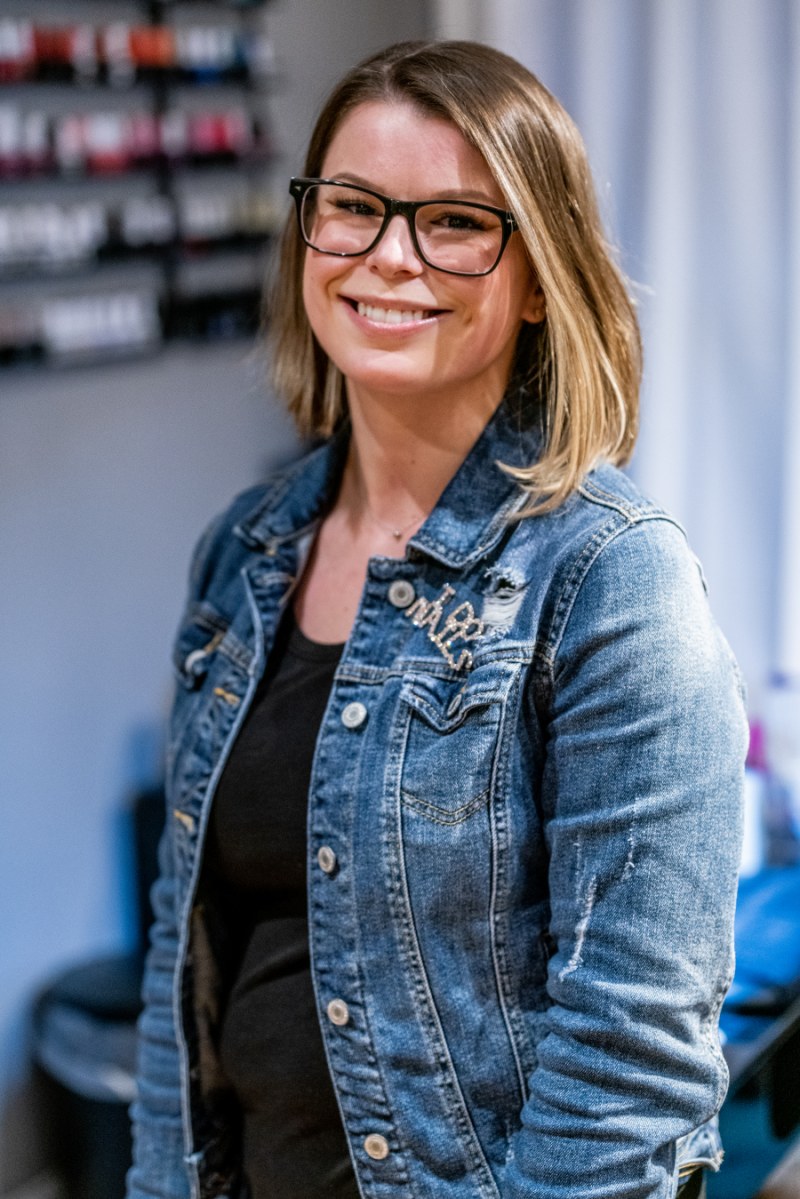 Meet Jonathan Carvalho, 28-year-old Public Information Officer & Education Policy Advisor for the City of New Bedford.
Jonathan's family, like many others, arrived in the New Bedford area from Portugal, his family making their way here 100 years ago. He was born and raised in New Bedford and grew up with a passion for history, reading, and writing. He wanted to use that passion in a career but had no interest in becoming an English major so he decided to study Journalism, where he went on to get a bachelor's degree from Umass.
He took many opportunities that helped him build his career, taking an internship in marketing with KVH Industries, a Development internship with the New Bedford Whaling Museum, Community Development Intern with the City of Holyoke before briefly becoming a Development Coordinator at the Boys & Girls Club of Taunton. While taking every internship opportunity that he could, he was also working as a freelance writer for the Standard-Times before being hired for a staff position.
While working for the Standard-Times his focus was on covering New Bedford City Hall to inform the residents of the city about what was happening with the local government. A new position opened up with the New Bedford Public School system that he took to become the Community & Public Affairs Manager. He was enthusiastic to be apart of the new efforts that were being made to reform and improve the schools, he saw it as an opportunity to be able to tell the stories of the thousands of kids and the hundreds of teachers and staff that work hard every day to provide a great education. After a few years of working with the New Bedford Public School system, he took a new position with the city as the Public Information Officer.
"I'm really happy about how the way things are going in New Bedford and I'm excited to see them continue. I want to stay in New Bedford, it's home and I think it's under-appreciated but I really love it here. There's no place I'd rather be."
Faces Of New Bedford #234: Ernest & Lillian L'Abbe
Meet Ernest & Lillian L'Abbe, life long New Bedford residents who have been married for 70 years.
Ernest L'Abbe, born in 1927 and Lillian (Souza) born in 1926 were brought into this world in New Bedford during the great depression when the landscape of the city was much different than it was today. Both coming from hardworking families, who stuck together to make things work.
Ernie attended vocational school until he joined the US Coast Guard, leaving school at the age of 17 due to World War II. Lillian attended Holy Family High and went to Campbell's Secretarial School. After graduating she went to work at the Aerovox Corp. as many others at the time did. During her time at Aerovox, she worked in the Priorities Department but also stayed busy writing a column, singing songs, dancing and performing to entertain soldiers.
After the war ended Ernie also got a job at Aerovox, working as a machine shop supervisor and a tool & die maker. Lillian was now working as a secretary to the Director of Purchasing. He began noticing her walking through the building at work, eventually, they met by chance at the beach at Fort Phoenix and soon after started dating, marrying a year and a half later on February 18, 1950.
Both suffered loss as teenagers, Ernest lost his father Albert and Lillian lost her mother Ana. After marrying the newlywed's remaining parents came to live with them and soon after their family began to grow. In 1951 their first child Gail was born, followed by their only son Russell in 1952, followed by two more daughters a few years later Nancy and Judith.
They have stayed active in the community through their involvement with their church, Holy Name, participating in the choir, many fundraisers and fun events. Never losing the work ethic of their youth they continued working many years after retirement age. In 2002, Ernest received an honorary high school diploma from Greater New Bedford Vocational during the same graduation ceremony as his grandson, New Bedford Guide's Josh Souza.
Today, they live independently, still in love, in New Bedford, proud of the family they've built with 4 children, 9 grandchildren, and 9 great-grandchildren whom they love with all their hearts.
"It's pretty hard to say how to make it work for so long, but you should never go to bed angry and just love one another."
Faces Of New Bedford #235: Robyn Miranda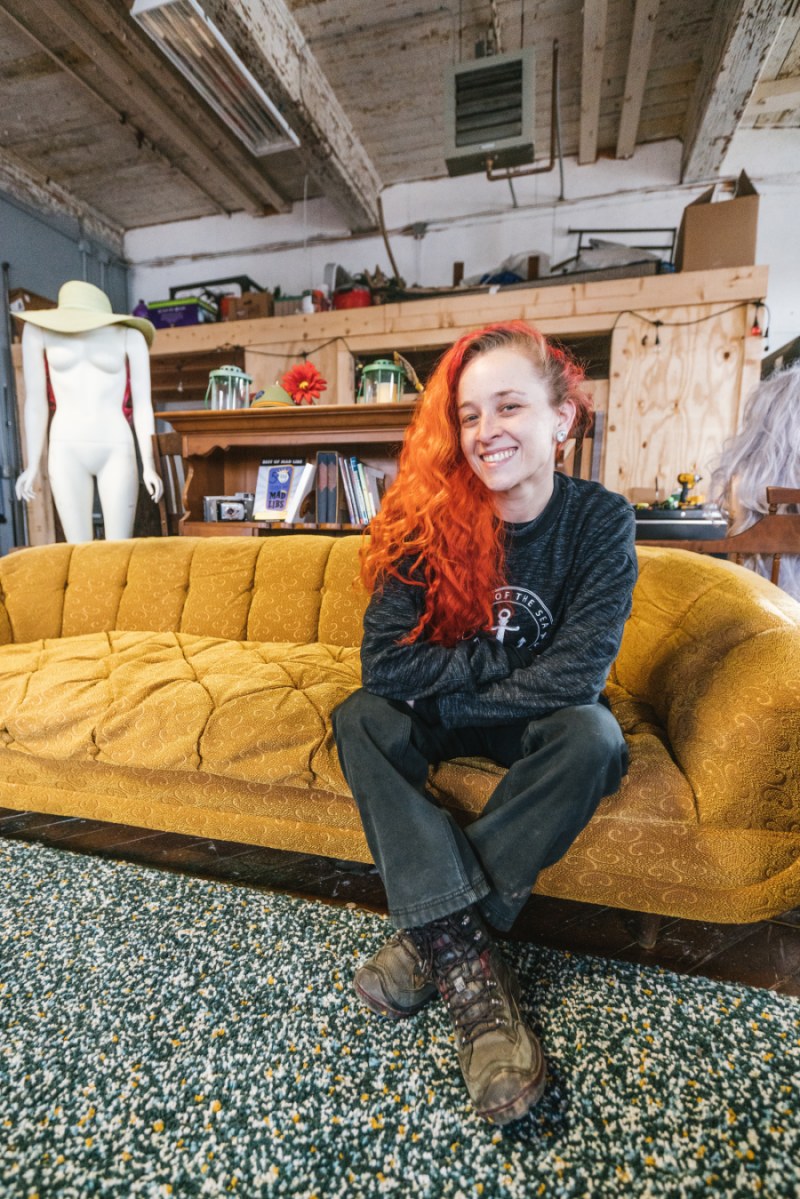 Meet Robyn Miranda, 36-year-old artist and owner of Salty Lips Studio in New Bedford.
Robyn graduated from Greater New Bedford Voc-Tech in 2001 specializing in Architectural Drafting. She attended Boston Architectural College where the rigid structure left her wanting to explore other creative outlets so she decided to take up something new and tried out modeling. Immediately, she found herself enjoying the creative freedom and having her photos make their way to printed publications. This pushed her to want to play a bigger role in the local modeling community.
Robyn's experiences with modeling at other studios left her desiring a space that was female-owned and more inviting than places she had previously done work at. With the help of her husband Luke, her high school sweetheart and local fisherman, she sought out a location where she could open a studio space of her own. After checking out many locations with no luck they found a spot in the South End of New Bedford in an old mill that was transformed for studio space and in April 2019, Salty Lips Studio was created.
The studio space has given her the freedom to explore different creative outlets such as painting, building eye-catching sets for photoshoots and even picking up a camera herself and shooting boudoir photos. The studio has also allowed her to build a large group of artists, models, hairstylists, makeup and special effects artists who utilize her space to work on projects, network and hang out without worrying about their safety.
Robyn hopes to keep building on the successes she's had in her first year at Salty Lips Studio, continuing with the wide variety of group photoshoots and renting out her studio for other creatives who need a large, well lit safe space to create their artistic visions.
"When I was looking for space, I only searched in New Bedford knowing I'd find the look I had visioned here. The New Bedford creative community is all very supportive, and want each other to thrive. As much as we all want to be popular, rich and famous, it's really about being happy and creating what you want and I think New Bedford is a good place where you can live that."
You can follow her work at https://www.facebook.com/RobynScreams/ and her studio at https://www.facebook.com/SaltyLipsStudio/.
Faces Of New Bedford #236: Kona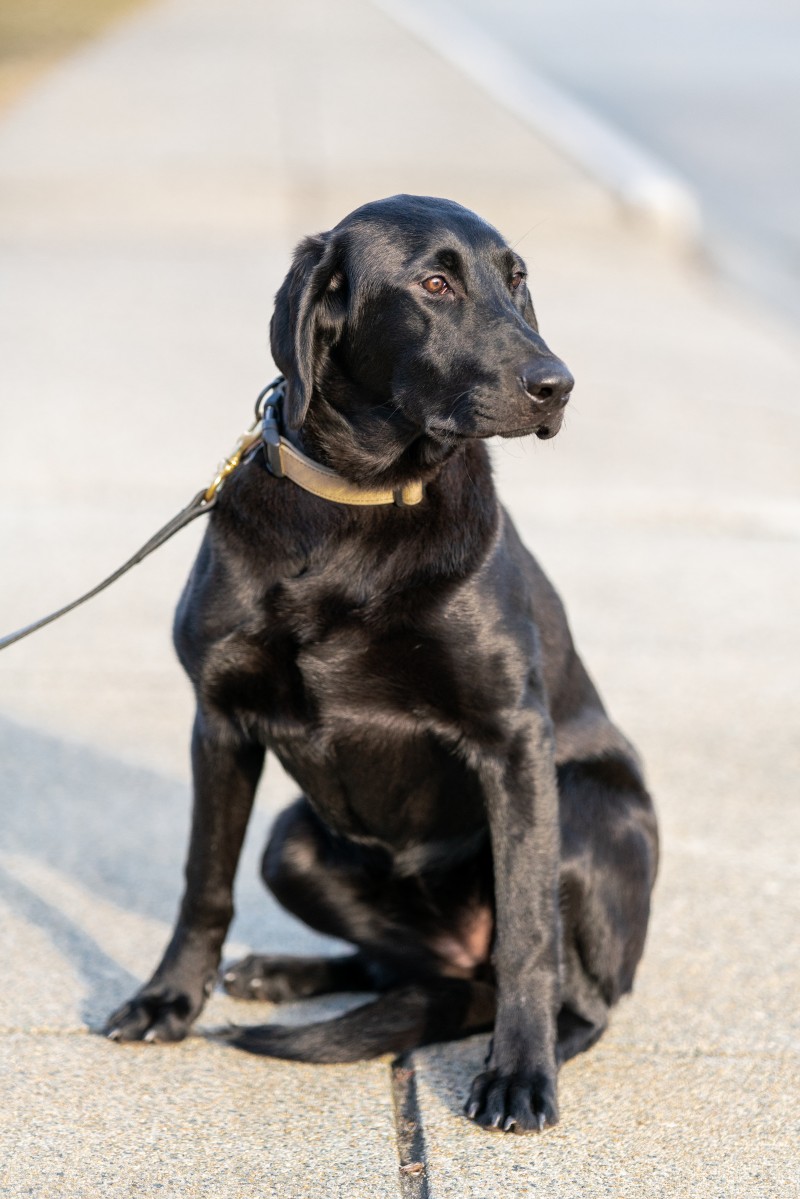 Meet 8-month-old black labrador retriever Kona, a service K9 trained in detecting biological weapons, chemical weapons, and pharmaceutical-based agents.
Travis Rebello, a New Bedford Fire Fighter and member of the Massachusetts Hazardous Materials Response Division heard about a dog the Los Angeles County Sheriff's department had on their team and after lots of research thought a trained k9 with those skills would be a great tool to have in this area.
Kona comes from a line of service dogs out of Buxton, Maine. Her mother was a cadaver dog and her father was trained in search and rescue. She joined her partner Travis Rebello, and his family in December soon after beginning her training in January with the K9 training unit with the Bristol County Sherrif's Department.
Travis, while he's had other dogs in his life had never really had experience training, the Sherrif department worked hard with both of them for many weeks until he was able to handle his dog and Kona passed her certifications.
Now that Kona has been trained and certified she'll be utilized during big events in the area such as the New Bedford Half Marathon, Day of Portugal, the Portuguese feast and at Gillette Stadium. Her ability to smell and detect these hazardous materials is far more advanced than the machines available and Travis hopes she becomes a model for future K9s to be added to other teams.
Faces Of New Bedford #237: Chops Turner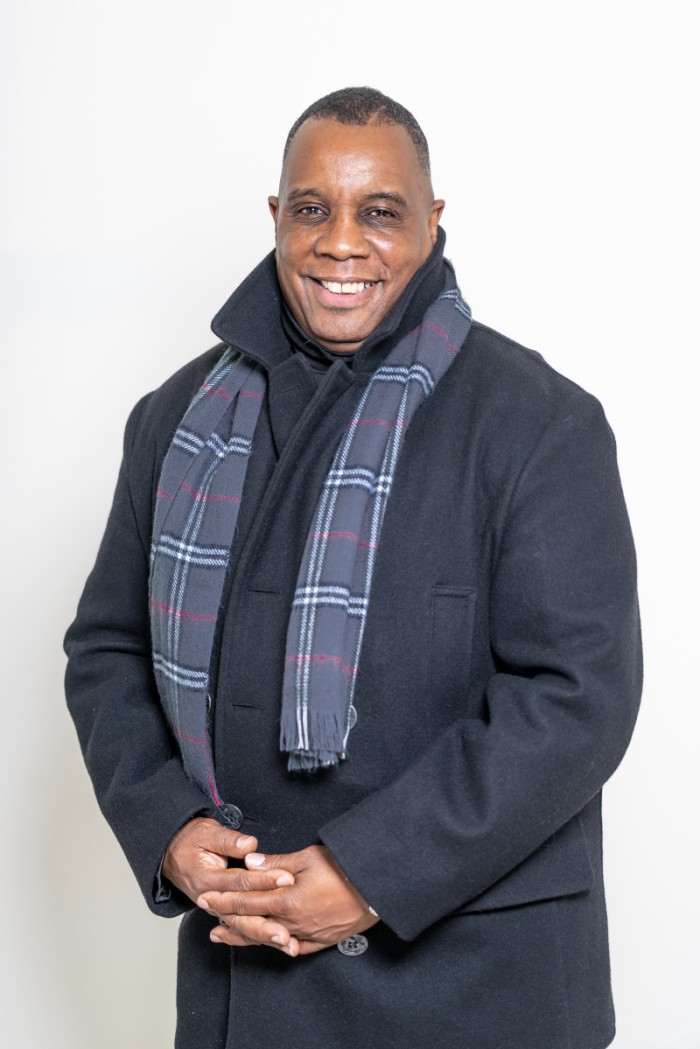 Meet 59-year-old entertainer and singer from New Bedford, Chops Turner.
From his earliest memory Chops was surrounded by music. He would attend church with his grandmother who always sang during the service, and spent time in his grandparent's home where he was introduced to great artists such as BB King, Frank Sinatra, and The Jackson 5. In his teenage years, Chops continued being inspired this time by local artists like Tavares and Jeffrey Osborne so after graduating high school Chops attended CCRI in Lincon, RI to study Foundation of Music.
Chops worked some jobs along the way to support his dream such as stuffing in mailers into newspapers for the Providence Journal but he always had his eye on becoming an independent singer. Using all available opportunities to get a chance to have his voice heard and network, he spent lots of time traveling, sometimes not knowing if he'd have the means to return him to perform at variety shows, competitions, and events he could network at.
With his raw skill he caught a break by singing in a big talent show called Hollywood Talent Night with Maurice Star, he ended up making acquaintance with a jazz guitarist and pianist named Robert Green who taught Chops a lot while working with him in recording studios in Lawrence and Boston.
Chops always worked hard on his craft and knew networking was key. He's performed at the famous Apollo Theater, sang the National Anthem at Fenway before a Yankees rivalry match, performed in New York alongside all sorts of big names like The Manhattans and The Temptations all while remaining humble with his larger than life laugh.
Faces Of New Bedford #238: Rick Bennett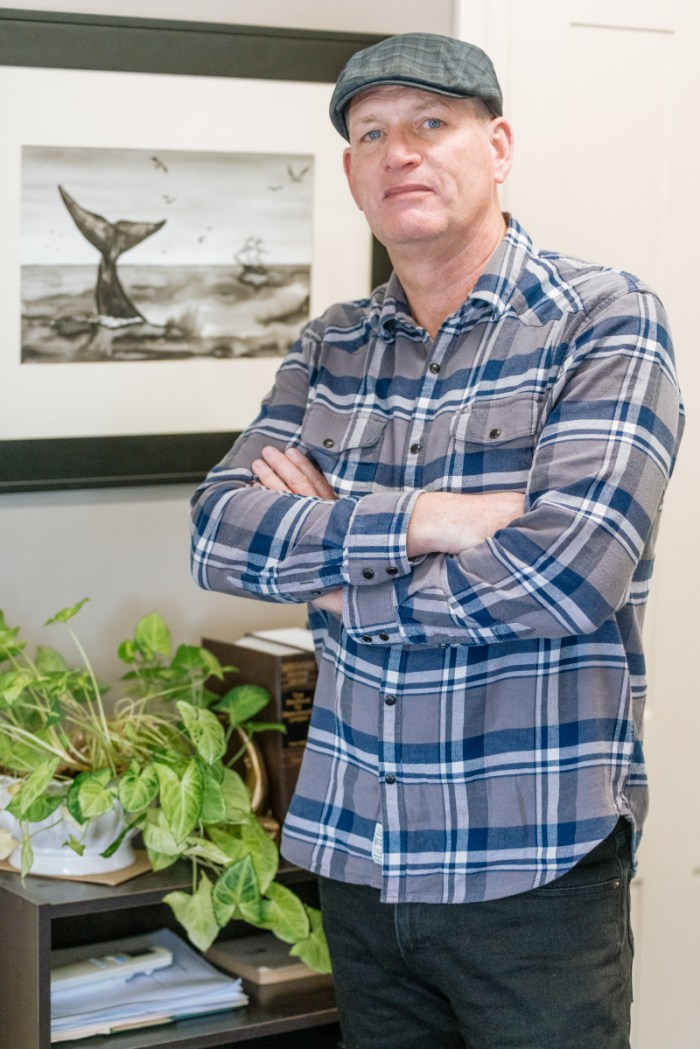 Meet 58-year-old lawyer and musician from New Bedford, Rick Bennett.
Rick was born in Dorchester, MA, and furthered his education at North Eastern University, followed by Suffolk University Law School. While a lawyer by day, his passion for music has persisted throughout his entire life.
His story in New Bedford began about 30 years ago after he left Boston, taking a job with the city when John Bullard was Mayor while finishing up law school. A year later Rick took a job working for Lang, Straus, Xifaras & Bullard. He now works out of his downtown office independently, specializing in civil litigation representing local small businesses, especially in the construction industry.
When starting his career in law, playing music had cast aside. He found himself missing music, so he got involved again after he was more established in his career. His primary instrument being the bass guitar, but he also plays the banjo, mandolin, and rhythm guitar.
Rick was recently reminiscing his long musical career, and he's played in some bands here that did reasonably well. Some of his most successful groups were The X-ToNeS, Urban Burn, The O'Tooles, as well as the current bands The NB Rude Boys and his probably best-known band, The Pourmen where most know him by his alter ego "Richie O'Toole."
Surrounded by the deep history of New Bedford, Rick remains inspired and passionate thanks to the many cultures, art, and music this city has to offer. A family man first, he plans to continue staying busy with his two active bands making music and representing the city he adopted as his home.
"As a solo practitioner lawyer, I've had the flexibility to be there for my family, maintain my lifestyle, and my happiness. So I made a decision a long time ago that I would rather pursue the things that I enjoy, even if I make less money, it's irrelevant. Money isn't everything life is about enjoying your friends, family, and doing something you have a passion for."
__________________________________________________________________________________
Faces of New Bedford is a New Bedford Guide project being undertaken by Josh Souza. If you'd like to nominate someone or ask a question you can inquire with him through email at josh@newbedfordguide.com.
Faces of New Bedford began as a project by Colton Simmons. You can find Colton on Instagram: https://instagram.com/simmonscolton