Here are the Hot Jobs in the New Bedford area from the NewBedfordGuide.com jobs database, as of April 7, 2019. Click the right arrow to browse the next job. Want your job listed here? Contact leo@newbedfordguide.com.
Multiple Positions – Zero Waste Solutions
Zero Waste Solutions, a Family Owned and operated business is opening in May of 2019 and looking to hire up to twenty employees for the following positions:
• Forklift Operators
• Heavy Equipment Operators
• Plant Maintenance Manager
• Plant Maintenance Technicians
• Control Room Operator
• Credit and Collections Associate
• Receptions and Billing Associate
How to Apply:
You can fill out an application in person at
48 Cranberry Highway
West Wareham, MA 02576
Or please send resumes to cavilla@abcdisposal.com
Benefits include: Weekly Pay,Competitive Wages, Health Benefits, 401K Match, Employer Paid Life Insurance and Paid Time Off.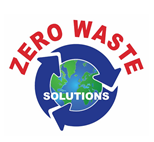 This is an opportunity to work for a great local company and at one of the most modern waste recycling facilities in the world.