St Anne's Credit Union robbed in Dartmouth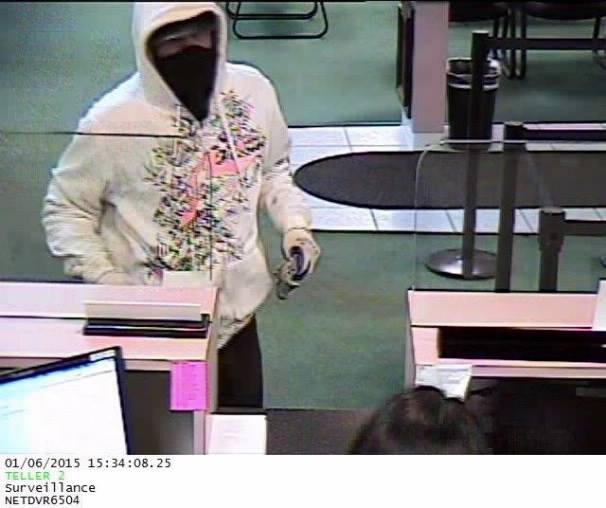 On Tuesday, January 6, 2015 at approximately 3:35 p.m., an unarmed robbery occurred at the St. Anne's Credit Union located at #517B State Road, Dartmouth, MA.
According to information gathered at the scene, the suspect entered the bank and told the teller to empty the drawer. The suspect was identified as a white male, approximately
5'9" to 5'11", average build, wearing a dark mask, white and blue gloves, white long sleeve "hoodie" style sweatshirt with a design on the front, dark pants, and white sneakers.
After the suspect received the money from the teller, witnesses stated that he fled the bank on foot with an undetermined amount of cash.
The suspect never stated that he had a weapon, and one was never observed in his possession.
After an extensive search of the area was conducted with the assistance of a Dartmouth Police Department K-9, the suspect was not located.
The incident remains under investigation by the Dartmouth Police Department Detective Division. Anyone with information is encouraged to contact either Detective Frank Oliveira at 508-910-1781 or the Dartmouth Police Department Anonymous Tip Line at 508-997-9900.