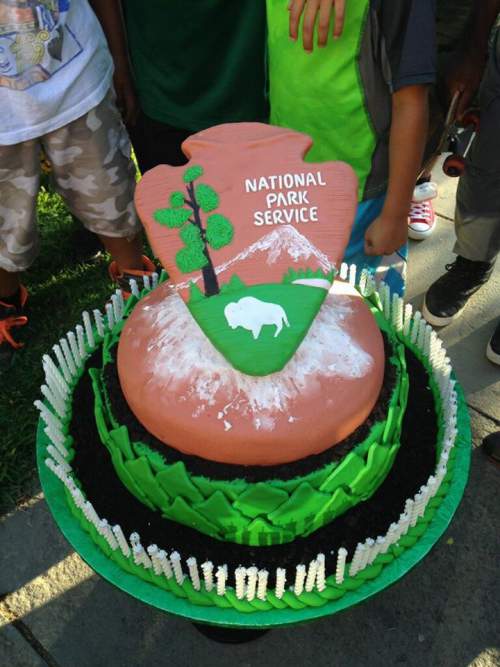 On Thursday October 15th, 2015 the Youth Ambassador Program (YAP!) and the National Park Service will release the music video for the song Centennial which celebrates the 100th Anniversary of the National Park Service in 2016. The digital release will take place through multiple platforms including the YAP! website www.yap100.com, on YAP!'s social media outlets, and numerous National Park Service social media sites.
To accompany the digital release, numerous parks including New Bedford Whaling National Historical Park, will be holding Red Carpet premieres. The premiere at New Bedford Whaling National Historical Park will take place at 6:00 p.m. in the park's theater located inside the visitor center at 33 William St.
The song Centennial was originally produced as a "birthday wish" for the National Park Service through a G.O.A.L. Academy project. The song written by YAP! members Dakota Lopes, 22, and Sky Bento, 21 struck a chord with those who heard it and it instantly became clear that the song needed a video.
In the summer of 2015, Video Producer/Director Ben Gilbarg, set out to make an epic video for Centennial. He hit the road with YAP! in a van decorated as the "History Machine" and visited seven national park sites in 4 states. Together they explored, connected with youth, and performed live. The video includes involvement from nearly every region of the agency and features a cameo from National Park Service's Director, Jon Jarvis. It is truly a celebration of the National Park Service, the Centennial, and the youth who are "Finding Their Parks" everyday throughout the nation.
The video was filmed on site at the following national parks: Fort Stanwix National Monument, Lowell National Historical Park, Marsh-Billings-Rockefeller National Historical Park, Martin Van Buren National Historic Site, New Bedford Whaling National Historical Park, New England National Scenic Trail, and Saint-Gaudens National Historic Site.
The Youth Ambassador Program (YAP!) is a partnership developed by the New Bedford Whaling National Historical Park and 3rd EyE Youth Empowerment, Inc.
---