Ward 5 Operation Clean Sweep (May 19th)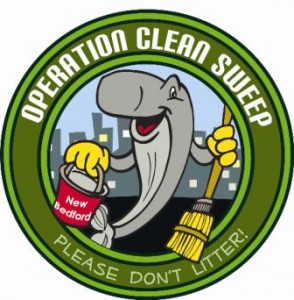 Operation Clean Sweep, a New Bedford based anti-litter organization, will hold a neighborhood cleanup on Saturday, May 19, 2012 in Ward 5 from 8:30 am until Noon.  The Ward 5 cleanup will be hosted by SouthCoast Hospitals Group and headquarters will be located in the St. Luke's Hospital parking lot at Hawthorn and Page Streets.
Students, individuals, families and community service groups are encouraged to volunteer with Operation Clean Sweep to earn community service hours, to demonstrate support for their neighborhood, and to show pride in their community.
SouthCoast Hospitals Group will provide breakfast for volunteers in the morning and lunch will be provided by Domino's Pizza, "The Official Pizza" of Operation Clean Sweep.  Gifts to Give, FUN 107, and the Southcoast Health Van will be onsite.
Volunteers are encouraged to pre-register by visiting www.operationcleansweep.net  or call (508) 979-1493.
Pre-registration is not required but it is preferred so that organizers are better able to plan for the needs of the day.  Volunteers are asked to wear closed toe shoes and clothing appropriate for the weather. Tools and gloves provided. Walk-ups are always welcome and all volunteer names will be entered into a drawing for a covered trash barrel!
Businesses or organizations interested in hosting a Ward cleanup are encouraged to call (508) 979-1493 for more information.