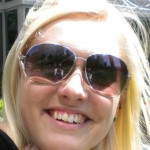 New Bedford was once called the city that "lit up the world".  As a whaling port, New Bedford was one of the most important harbors in the world as a leading industry for refined whale oil and candles which were manufactured from these marine mammals. Whale oil and candles produced in New Bedford brought light to countries across the globe during the 19th century, making New Bedford one of the richest cities in the world.
Whaling is a thing of the past, but the waterfront still remains an essential fixture of our economy because of the fact that America's oldest industry still operates in our harbor; the fishing industry.  September 29th and 30th, 2012 will mark the 9th annual Working Waterfront Festival which celebrates commercial fishing.  New Bedford is America's largest commercial fishing port and the annual festival has attracted attention from people across the country, especially after having been named a "Top 20 Travel Event" by the National Geographic's Traveler magazine in 2011.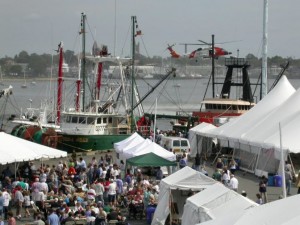 The Working Waterfront Festival celebrates the men and women who bring in seafood catches from the North Atlantic right to the market, and it celebrates this long lasting industry as a whole through a great variety of activities and events.  Some of these scheduled events are expected for a festival, such as nautical themed musical performances and cooking demonstrations featuring… you guessed it, seafood specialties.
While food and music may be rather traditional to any festival, there are many aspects of the Working Waterfront Festival that make it stand out.  Activities such as fish net mending competitions and survival suit races allow for up close and personal interactions with the fishing industry.  Additionally, there are many on the water activities that are both exciting and educational, such as tug boat demonstrations and harbor tours.
The Working Waterfront Festival is great for families as it teaches people of all ages about the many aspects of an industry that has helped to feed Americans for hundreds of years.  There is also an ongoing Kid's Area that will be set up with nautical crafts.  In addition to being educational for kids, Working Waterfront offers many learning opportunities for people of all ages with numerous authors will be making appearances to share various books about the sea and fishing.  Both Saturday and Sunday will also feature a "Docku-u-mentaries" film tent.
The festival kicks off on Saturday September 29th at 11 AM and ends the day at 6 PM.  Festivities will resume on Sunday at 11 AM to 5 PM.  The Working Waterfront Festival takes place at Fisherman's Wharf Pier 3, the Steamship Pier.  For a full list of both days' activities and scheduling, go to http://www.workingwaterfrontfestival.org/schedule/