New Bedford's coronavirus cases continue to drop as city approaches 100 COVID-19 deaths
New Bedford health officials reported a recent low of three new COVID-19 cases but did report one additional COVID-19 related death on Tuesday, 12 new deaths since last Friday, raising the total to 97 in the city.
Mayor Jon Mitchell's office reported three additional confirmed COVID-19 cases in New Bedford on Tuesday, bringing the total positive cases in the city to 2,069, up from 2,066 on Monday.
According to New Bedford health officials, Hispanics/Latinos are 20% of New Bedford's population but account for 45.5% of the COVID-19 cases in the city. New Bedford's white population was 67.2% of the city and accounted for 28.1% of the COVID-19 cases. Full details here.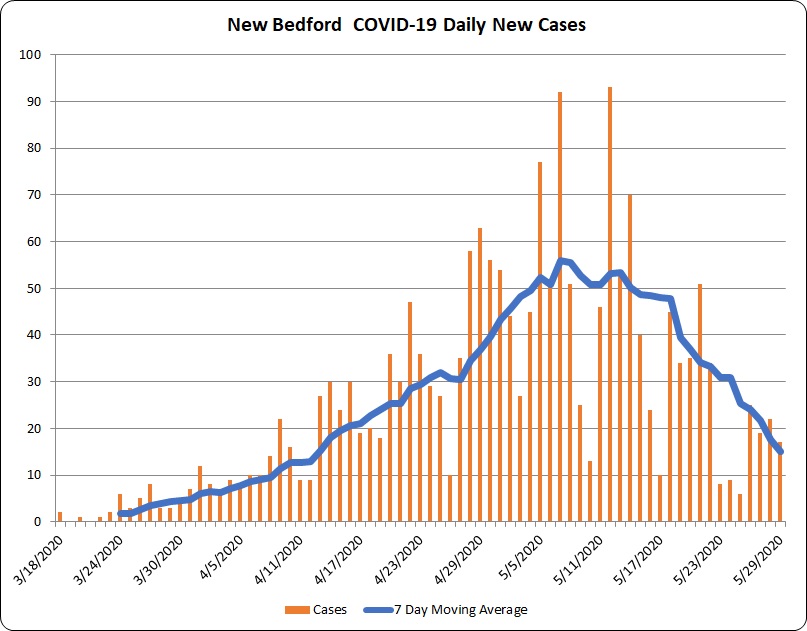 Fall River has not seen more positive cases of COVID-19 for the first time since early in the pandemic. Full details here.