New Bedford Man Arraigned for October Murder in Fairhaven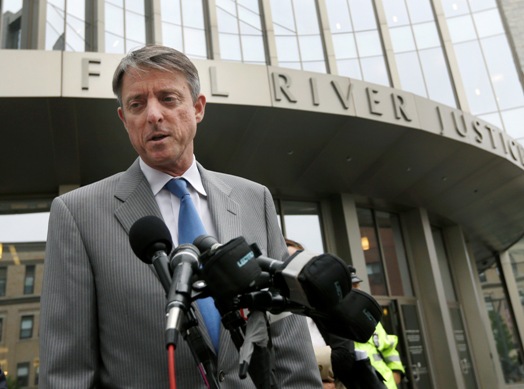 District Attorney Sam Sutter announced today that the 36-year-old New Bedford man indicted last month for the October 14th murder of 69-year-old Joyce Howland in Fairhaven, has now been arraigned in Fall River Superior Court.
Joshua Silva, 36, of 26 Oak Street, New Bedford, is charged with murder and armed robbery. He is accused of entering the Hamlet Street home of Joyce Howland, slashing her throat and stealing her jewelry. At the time of the slaying, Mr. Silva was installing insulation at Ms. Howland's home. Mr. Silva has been held without bail since his initial October 30th New Bedford District Court arraignment.
The case is being prosecuted by Assistant District Attorney Katie Rayburn.
---