According to the Massachusetts Public Health Department, the state added 1,118 more positive cases of COVID-19 bringing to total to 7,738. For the second straight day, 33 people died from the virus bringing the total deaths in Massachusetts to 122.
As of 4 pm today, 51,738 people in Massachusetts have been tested for COVID-19 – 4,803 in the past 24 hours. In total, 8,394 people in Massachusetts have been quarantined – 5,176 are still in quarantine and 3,218 have been released from quarantine.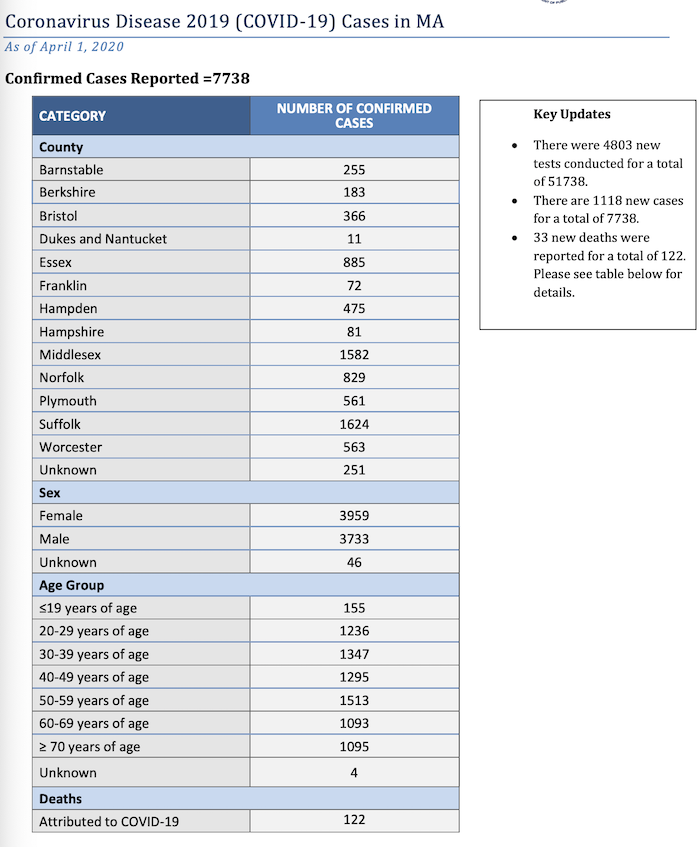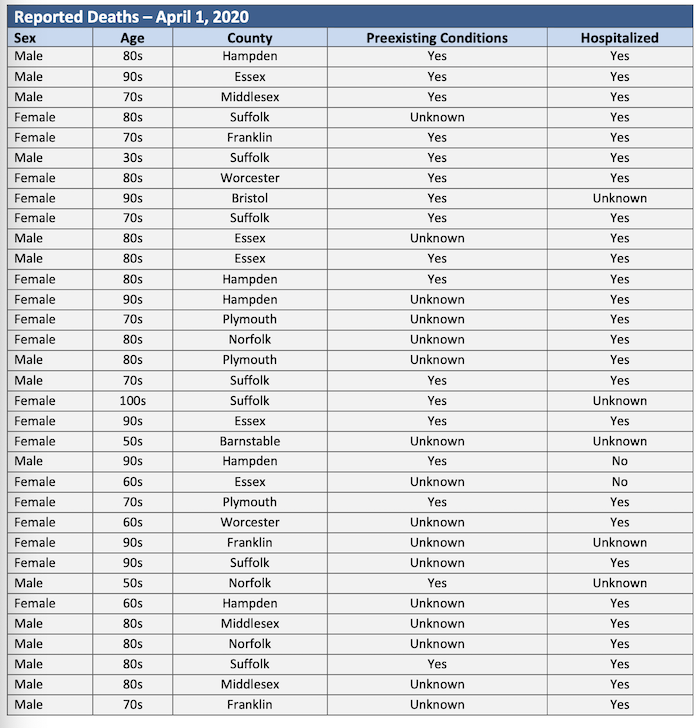 At an 11 am press conference, New Bedford Mayor Jon Mitchell reported that New Bedford has a total of 33 positive cases of COVID-19, up from 31 cases on Tuesday. He also reported Fairhaven with 12 positive cases and Dartmouth as unknown at this time.
According to Fall River Mayor Paul Coogan on Tuesday, Fall River now has 23 confirmed cases of COVID-19.. Bristol County is now up to 366 confirmed cases as of 4 pm on today.
According to the CDC, as of April 1st, the total amount of COVID-19 cases in the U.S. stands at 186,101 with 3,603 dead.