Keith Middle School students to help build outdoor classroom at Haskell Gardens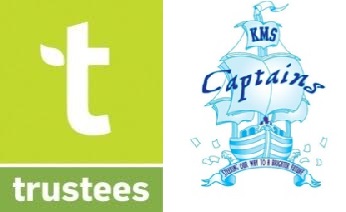 Two community organizations, The Trustees and Keith Middle School, are forming a partnership and will be working together around a concomitant mission – to involve students in the development and building of an outdoor classroom situated on the 6 acre Allen C. Haskell Garden Property on Shawmut Avenue. A win-win for all in that the students – the intended users – will have direct input and help develop, grow, teach, learn and maintain the project. In doing so the Keith STEM students will learn engineering and science practices by "doing engineering and science" – resulting in greater student learning outcomes and increased connections to the property and community in which they live.
The Trustees want to make Haskell Gardens a special place for the community of New Bedford, through both outstanding stewardship and programming – what better way to do this than to engage students in the prolonged development of Haskell Gardens, working alongside and in collaboration with the professional staff of The Trustees.
When it is happening:
It began with a conversation back in May of 2015 between Matt Walsh and Jeff Bellora and will continue for many years to come. A more immediate goal is a 2-3 year focus on the design and build out of and outdoor classroom that will take us into 2017/18 school year. The program will continue to mature as the Haskell Garden Property grows into an outdoor place for teaching and learning for all New Bedford area community members.
Where it is happening:
Allen C. Haskell Gardens, 787 Shawmut Avenue, New Bedford, MA 02746
Keith Middle School, 225 Hathaway Blvd, New Bedford, MA 02740
Who is involved:
The Trustees:
Matt Walsh – Family Programming Manager, Southeast Region
Kristin McCullin – Superintendent, Allen C. Haskell Gardens
Ross Moran – Engagement Manager, Southeast Region
John Vasconcellos – Senior Regional Director, Boston and Southeast
Keith Middle School – New Bedford Public Schools
Jeff Bellora – STEM Teacher
Ross Grace – Assistant Principal
Joanne Desmarais – Assistant Principal
Dr. Paula Bailey – Principal
Victoria Roman – Mathematics/STEM Director, New Bedford Public Schools
Dr. Pia Durkin – Superintendent of New Bedford Public Schools
---