The South Coast Hot Jobs List – 19 February, 2013
The Greater New Bedford unemployment rate is much higher than the rest of Massachusetts, but believe it or not there really are a lot of jobs available for qualified applicants. Sometimes the barrier to a new job can be the lack of information on available job openings.  To solve this, each week New Bedford Guide will be working with the New Directions Southcoast (also known as the Greater New Bedford Career Center) to inform job seekers about the hottest jobs in the area. We will define "Hot Jobs" as those jobs that need to be filled by the employer immediately. For those looking to search some large job databases, checkout my Best Job Search Resources for New Bedford Residents article. Unless noted otherwise, those interested in these positions or want more information should go to the Greater New Bedford Career Center at 618 Acushnet Avenue. Here are the Hot Jobs as of February, 19th, 2013.
Interested in any of the positions listed below, please contact Sharon Martin, Business Services Representative at 508-990-4115 or feel free to stop by the Greater New Bedford Career Center.  These positions are posted on mass.gov/jobquest.
1. Manager-Warehouse Associate #1849107 – This position is responsible for managing associates working on the 930AM-6PM shift in the Lakeville Distribution Center. Associates on this shift will be assigned to the area of greatest need on a daily basis and the selected candidate will be required to manage these associates working in a variety of DC functions.
The selected candidate must have a high school diploma or equivalent, and will need to have 3-5 years of distribution center work history with at least one year of experience managing associates in a distribution center leadership role. This candidate should be highly effective in oral and written communication skills and have experience with an RF device. Candidates should have working knowledge of Microsoft Word, Excel, and Outlook. Candidates should be highly reliable with regards to attendance and punctuality. In addition, candidates must comply with the Leadership Standards for the Lead position, and have strong communication, planning, and decision making skills.
2. Healthy Living Coordinator #1849104 – Minimum 3-5 years experience in the wellness field with a minimum of an associates degree in Exercise Science, Physical Education or health related field required. Candidate should have a proven record of success as a professional in the field. Current nationally recognized certification in group exercise required: personal training certification preferred.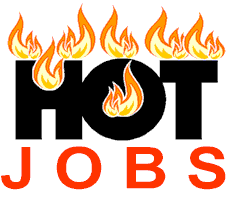 3. School Bus Drivers #1842130 – 10-12 School Bus Driver positions needed ASAP for the following locations: Westport, Acushnet, New Bedford, Dartmouth, Fall River, and Swansea.
NO EXPERIENCE NEEDED, WILL TRAIN QUALIFIED CANDIDATES OVER A 6 WK PERIOD. START EARNING $13.00-$26.25 an hour.
4. School Bus Monitors #1842127 – 10-12 Bus Monitors needed part-time to full-time. Monitors earn $9.50 an hour and work 15-25 hrs per week. Must be reliable, with own transportation to Westport. Must be able to work split shifts. Great opportunity for advancement to office and management positions. Must have a clean CORI (background check), a good work history and pass a drug test.
5. Recruiter/Generalist #1856457 – Company looking for a Recruiter/Generalist. Bilingual, Portuguese speaking preferred, but Spanish is a consideration. Full cycle, high volume recruitment 60% of the time and 40% generalist responsibilities such as immigration, management coaching and employee relations. Bachelor's Degree preferred with two years of experience.
6. Aluminum Welder #1861747 – Tradesmen International's Marine Division is seeking an experienced aluminum shipyard welder.
Must have:
– 5+ years experience;
– Light-gauge aluminum welding (will be tested);
– Fabrication abilities;
– Own hand tools for the job (tool list provided);
– Ability to pass onsite skills testing;
– Ability to pass pre-employment medical and drug screen;
– Reliable transportation other than public;
– Willingness to perform other work as required;
– Local availability.
7. Bookkeeper #1870517 – Accounts A/R & A/P Quickbooks. Experience with imports, duties and tariffs preferred.
8. Pattern Technician #1870520 – Create computer patterns and designs for high end sports clothing.
9. Manufacturing/Assembler #1870519 – Position available for a manufacturing assembler to work on a tire assembly line and inspecting tires. Must be able to use a touch screen and basic computer skills would be helpful. Employer is in need to fill this position ASAP.
10. Carpentry Worker #1849193 – Minimum of 10 years of experience, all types of carpentry including indoor and outdoor (building and remodeling). High School, good listener, respectable, responsible . Employer looking to fill position ASAP.