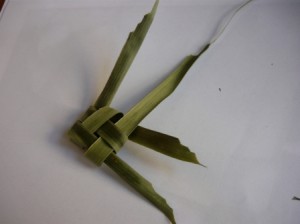 How are the Hawaiian Islands and New Bedford connected?  What is our shared history?  Did Hawaiians come to live here in our community?   Discover the connection between Hawaii and New Bedford at Our Pacific Cousins event on Saturday, October 6, from 10:00 am- 4:00 pm with New Bedford Whaling National Historical Park. The day will be filled with activities for children and adults, including crafts, games, and a talk given by rangers Lucy Bly and Judy Roderiques entitled, "What we discovered on our trip to Hawaii." Bly and Roderiques travelled to Hawaii last year on an Albright-Wirth grant, and will share the results of their research at this talk. The event is free and will take place at the park visitor center, located at 33 William Street, downtown New Bedford.
Activities are as scheduled:
10:00 AM-12:00 noon
Craft activities, including make a lei, get a "tattoo," create a fish mobile, and more.  Games include Hawaiian bowling, hula hoop and "pig hunting".
Film on historical and present day Hawaii.
Exhibits include King Kalakaua and his visit toNew Bedford, our shared history and the meaning and tradition of tattoo, leis, kapa cloth and other customs.
1:00 p.m.
Overview of Research with Lucy Bly and Judy Roderiques:   What they discovered on their journey to Hawaii.
2:00-3:00 p.m.
Continuation of exhibits, crafts and games.
3:00 p.m.
The women's perspective:  Ruth and Abby talk about Hawaii.  Light refreshments served.