On Monday, November 4th 74-year old Paul Vidal of Westport perished in his 1977 Cessna 150M as it crashed into New Bedford's Rural Cemetery. By all accounts, Mr. Vidal was doing something he loved and was passionate and had nearly 25 years of piloting experience. In 2010, he had earned his private pilot license.
Eyewitnesses on scene said it appeared to them that he made every effort to avoid homes in residential areas. Wife Carol said that they had discussions in the past about what he would do if he was in trouble while flying and that he would do just that very thing: to avoid further loss of life he would do what he could to land it in an area away from the public.
This, however, was not New Bedford's first plane crash with a casualty. On the foggy night of September 15, 1957, a Northeast Airlines DC-3 carrying 24 passengers and flying from Martha's Vineyard (originating from Boston with a New York destination) crashed as it was approaching the New Bedford Regional Airport killing the pilot, copilot and eight passengers.
Incredibly, 14 passengers survived the crash and just as incredible they were alone for approximately 3 hours waiting for first responders. The plane went down in a swamp just half a mile from the airport making it difficult for emergency personnel to reach them as they had to carry their equipment and trudge through the oil and gas-filled mud swamp on foot.
Adding further delay was that responders had to make several attempts to find the safest, quickest path but had to track back when coming across impassable sections. Firefighters laid their rescue ladders in spots where they plunged almost up to their waists. Time was also spent trying to free some of the firefighters, paramedics, and doctors who were stuck in the mud.
According to court proceedings, the fog created dangerous conditions and the pilot was flying low enough to skim the trees. Pilot Vincent Pitts was a veteran combat flyer during WWII and had flown and became a captain for Northeast Airlines in 1953. Those who were alive at the time of the crash recall hearing sirens for hours in the night.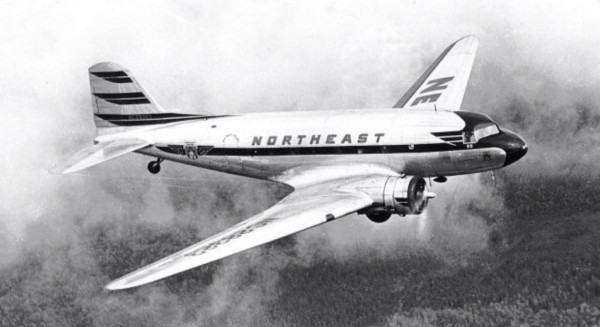 Spinner Publications photo.
When the rescuers arrived they came upon a horror scene consisting of injured, bleeding and battered survivors – some stuck in the mud and still strapped into their seats. The plane itself had been snapped in half 50 feet apart with both wings snapped free.
Some of the survivors walked away with as little as a fractured rib or broken leg, but the mental scars certainly lasted a lifetime. Charles Chase of New York those who managed to survive the crash succumbed to his injuries while in the hospital later the next morning.
The list of those who perished:
• Captain Vincent L. Pitts of Wellesley
• Co-Pilot Roger W. Sweetland of Arlington, MA
• D.L. Chapman of New York
• Eli Schless of New York
• Alan Melhado of Nantucket and New York
• Phoebe J. Bradshaw of Elmhurst, New York.
• Althea Eccles of Jaima, New York
• Russell D. Bell of Montreal and New York
• Mary Brownell of Fall River, MA
• Charles Chase of New York