Family owned and operated Aaron Pools and Spas turning dreams into reality for almost 50 years
If you've watched television shows like Pool Kings, The Pool Master, and Insane Pools: Off The Deep End you really want to have a pool or jacuzzi more than you already wanted one. Seeing the planning, hard work, and craftsmanship that goes into these projects, both small and large, gives you a deep (pardon the pun) appreciation for what these crews do.
However, those television shows have a way of making us feel like having a pool or spa is something that is out of our reach – unattainable. "That's something people in Florida get for themselves – something people with a lot of money to spend. There's no way I could afford something like that as much as I want it."
What if I told you that there is a local company that creates similar projects with the same world-class workmanship, skill, and ability? That it is far more affordable than you think, making something you believe to be unattainable, actually attainable?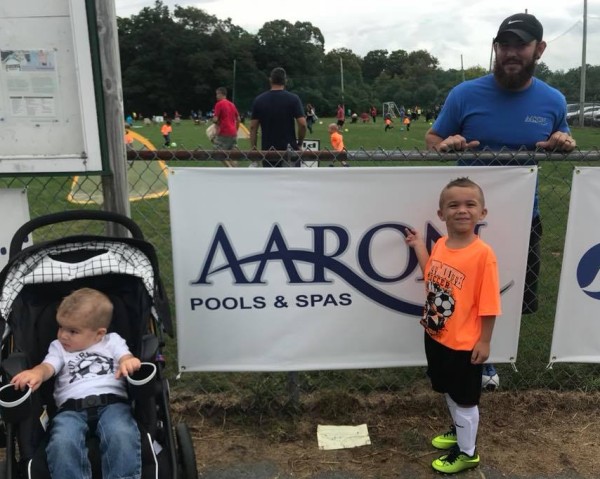 Imagine what it would feel like to have one of those backyards in the shows? The creative pools and spas, landscaping, gazebos, stone patios, and everything else that turn a house into a home or breathe new life into it. We all know that it isn't so much about the material aspects of the projects, but the pricelessness of what it brings to your family: a platform for all the special events and occasions, as well as the countless memories.
Family owned and operated Aaron Pools and Spas of 597 State Road in Dartmouth is not new to the "game" – they aren't jumping on the bandwagon based on the current popularity of the aforementioned shows. They have been serving the SouthCoast and beyond since 1972 – almost 50 years!
An expert, knowledgable staff of over 35 locals combines over 500 years of experience – that translates into the capability and ability to create your very own dream yard project the way you see it and want it. Aaron Pools and Spas have made themselves the premiere dream backyard creator through pools, spas, and hot tubs through the care, craftsmanship, and passion that goes into every single one of their projects.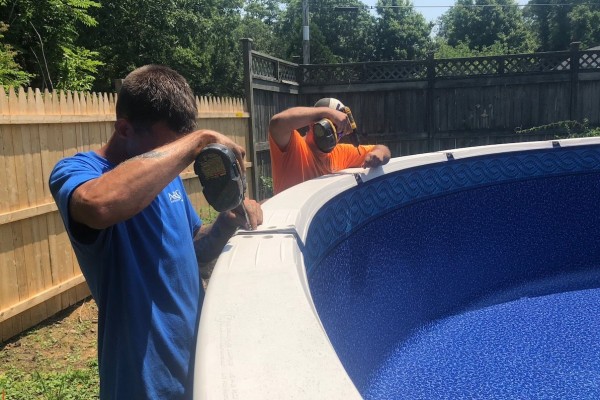 No dream project is too small or too grand, each is approached with the same care. These projects go well beyond the pool or hot tub installation and include grills, ovens, smokers, a large variety of tables, chairs, rockers, benches, loungers, lamps. stools, automatic pool cleaners, and accessories. See the astounding array of options here.
They also don't walk off into the sunset when they are done making these dream projects into realities. They do more than sell and install: they service too. Something breaks? Burns out? Ages and deteriorates? They are one phone call away.
Being expert water chemistry technicians they maintain their knowledge by staying on top of current trends and changes, so that means when it's that time of year to open your pool, or the ph goes south on you, you are covered. I don't include hot tubs in that time of year since people use their hot tubs all year round, including winter.
One of the fascinating aspects that Aaron Pools and Spas offers is giving you the ability to actually see what the finished pool or hot tub would look like in your yard through CGI and artist renditions. You can see many of their finished projects and artists renditions in the gallery I've included below or on the photo section of their Facebook page and the photo gallery section on their website. Prefer videos?
If you are interested in what actual, real-world testimonials? What people are saying about their experiences with Aaron Pools and Spas? Check out the people are saying.
Whether you want to turn your yard into a place for memorable, fun, family experiences that will last a lifetime or just a place to relax, unwind and destress there is literally no one on the SouthCoast that compares to the dream makers at Aaron Pools and Spas. No one with more experience, passion, and higher standards. No one makes dreams more affordable placing it within your reach.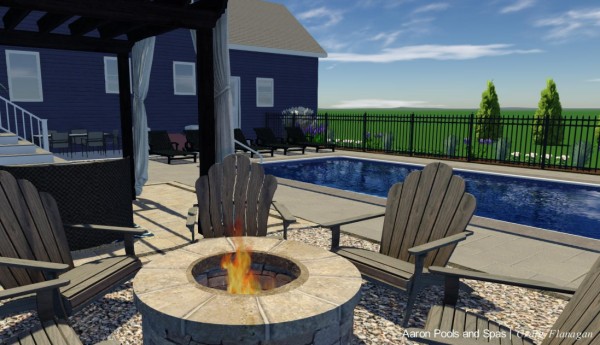 See your pool or hot tub as it would look in your yard before its built.
__________________________________________________________________
Aaron Pools & Spas
597 State Rd
Dartmouth, Massachusetts
Phone: (508) 996-3320
EMail: pools@aaronpoolsandspas.com
Wednesday-Saturday: 8:00am-4:00pm
Sunday & Tuesday: CLOSED
Facebook: facebook.com/aaronpoolsandspas/
Website: www.aaronpoolsandspas.com