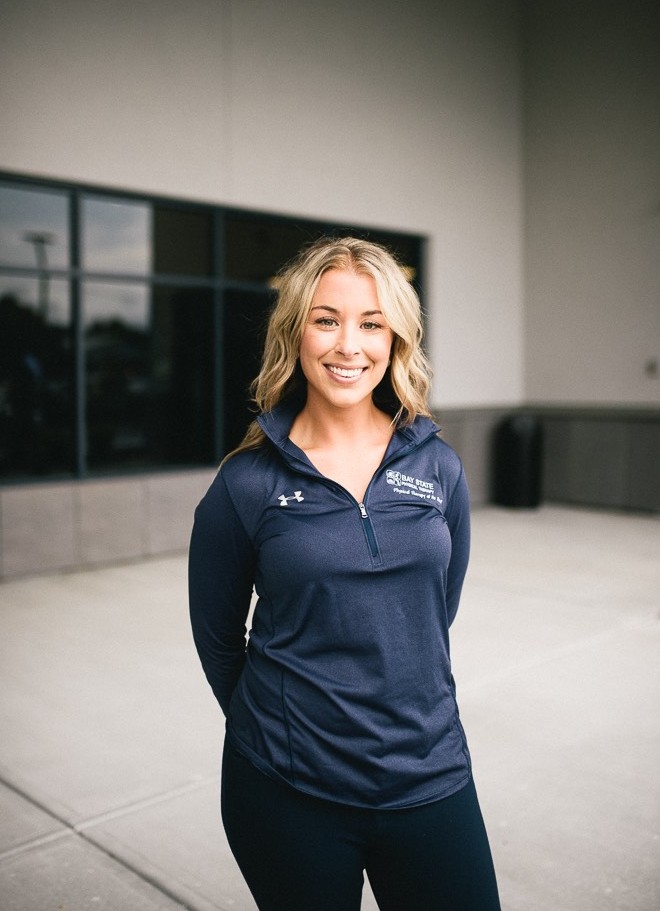 Meet Marissa Gill, 31-year-old Physical Therapist and Managing Partner at Bay State Physical Therapy. Growing up, Marissa knew that she wanted to get into a profession where she could help others. During an internship with a physical therapist in high school, she knew that it was the job for her.
After graduating from New Bedford High School, she began attending Northeastern's Physical therapy program. She received her Doctorate after six and half years of school. She began working for Bay State shortly after graduating and has been with them ever since.
She enjoys the field because she's able to help people get back to a healthy and functional place after an injury. Since being with Bay State, she has worked at several of their locations, but has recently partnered to open her own location at Healthtrax in Dartmouth. She's worked all over the state and has been passionate about bringing her own practice into the Greater New Bedford area. Marissa and her team have also volunteered their time to help out at local road races and events.
_________________________________________________________
Faces of New Bedford is a project by Colton Simmons. If you are interested in booking a shoot or getting prints from the series email all inquiries to colton@coltonsimmons.com. Follow Colton on Instagram: https://instagram.com/simmonscolton
Read more of the Faces of New Bedford series here.