Faces Of New Bedford #215: Michael Galarza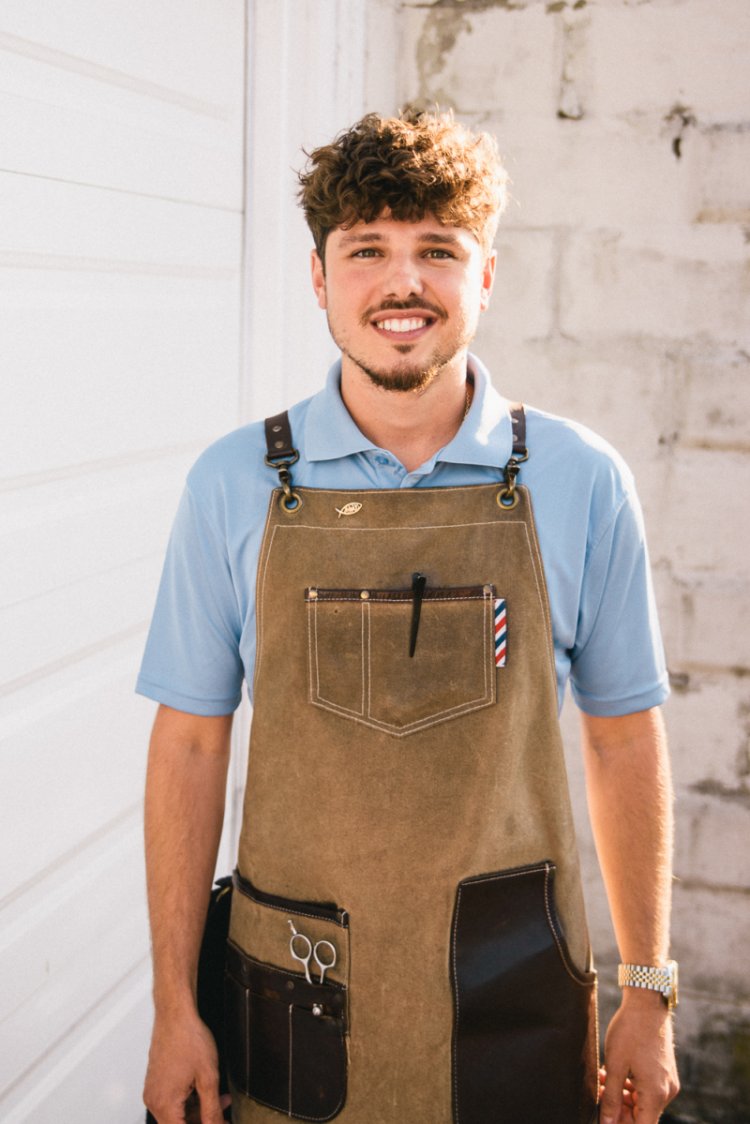 Meet Michael Galarza, 29-year-old Master Barber and owner of Galarza's Barbershop. Growing up, Mike didn't see himself being a barber as an adult. Although his mother worked at a salon and he would spend time there as a kid, he went on to study to become an electrician at New Bedford Voc-Tech.
It was after graduation, where he began to entertain the idea of going to barber school. Without looking back he enrolled and after becoming licensed, began working at Major League Barbershop in Fairhaven. Mike learned a lot while working there but after a disagreement, he found himself without a job. With a child on the way, he turned to God, hoping for a way through the uncertain situation he was in.
Shortly after, a small salon became available and with his newly attained Master's license, he was eligible to take it over and opened Galarza's Barbershop in 2011. His goal in business is to bless people with good service, providing great haircuts while also providing great conversation and an ear to listen. Although some days can be long and repetitive, when a client who had a rough day can leave with a smile, he's reminded why God put him in the position he is in.
_________________________________________________________
Faces of New Bedford is a project by Colton Simmons. If you are interested in booking a shoot or getting prints from the series email all inquiries to colton@coltonsimmons.com. Follow Colton on Instagram: https://instagram.com/simmonscolton
Read more of the Faces of New Bedford series here.