Faces Of New Bedford #214: Simone Cardoso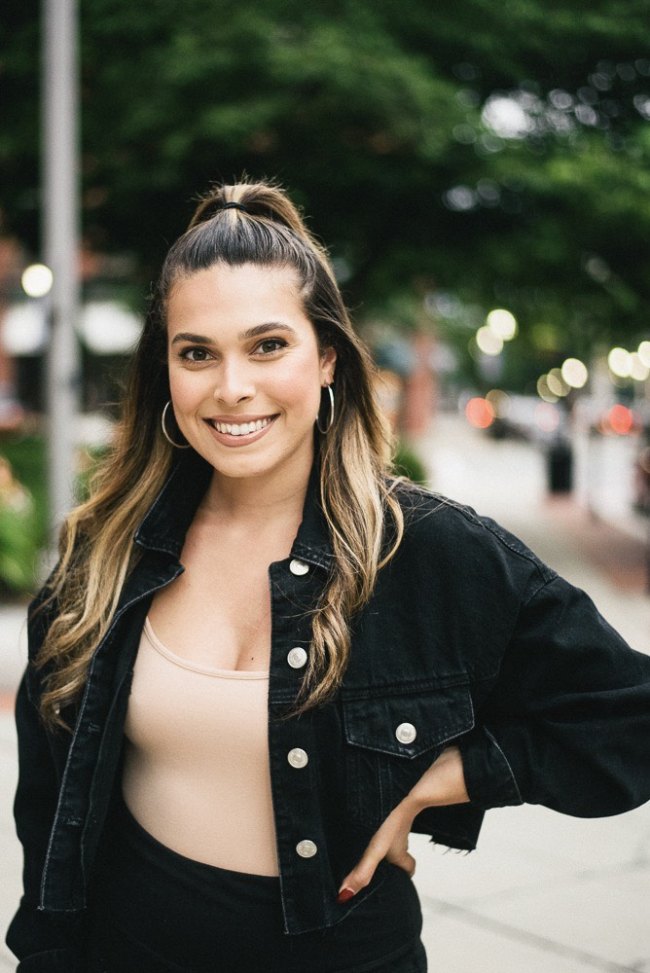 Meet Simone Cardoso, 24-year-old Singer, Songwriter, and Vocal Instructor. Simone has been singing for as long as she can remember. Her parents noticed her natural ability at such a young age and enrolled her in private singing lessons at Christine's Studio of Performing Arts.
She was the studio's very first vocal student and during her time there she grew tremendously. During her 6th grade year, she was cast as Annie in the New Bedford High School performance which was a huge accomplishment for her. Simone continued to pursue theater until her freshman year of high school, when she joined the girl group, Varsity Girls.
Simone performed, recorded and grew as an artist during her high school career, as the Varsity Girls became extremely popular. During her senior year, she began focusing on college, as the group started to slow down and eventually disbanded. Simone went to Salve Regina where she received her Bachelors in Music Education.
Her time at Salve really opened one of the most important doors for Simone, her passion for songwriting. Until this point, she had only performed songs written by others and now she was crafting her own ideas and emotions into her music. This has fueled her drive to push her solo career and work with other artists, helping them craft their own sounds. Simone is currently set to release her EP by the Fall.
_________________________________________________________
Faces of New Bedford is a project by Colton Simmons. If you are interested in booking a shoot or getting prints from the series email all inquiries to colton@coltonsimmons.com. Follow Colton on Instagram: https://instagram.com/simmonscolton
Read more of the Faces of New Bedford series here.