Faces Of New Bedford #184: Marcio Silva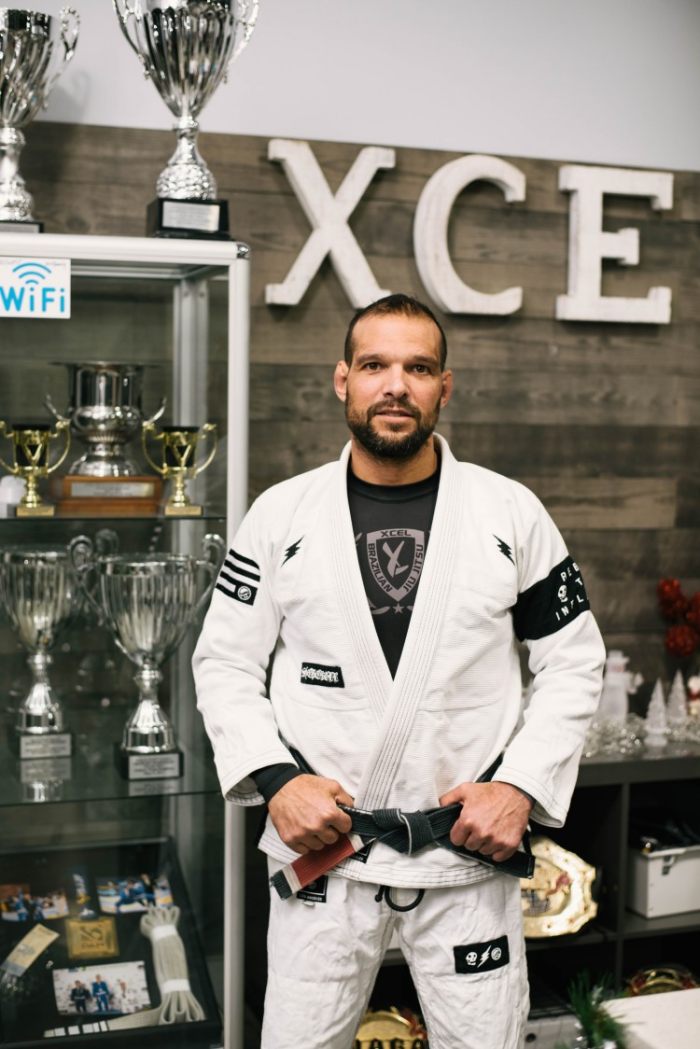 Meet Marcio Silva, 45-year-old Owner and Head Instructor at Xcel Brazilian Jiu Jitsu. His father was a professional soccer player when he was young, so his family traveled alot but settled in New Bedford when he was 6. Throughout his childhood, he practiced Judo which led to him becoming high interested in staying active.
This interest led Marcio to the sport of cycling, which he ended up pursuing until the age of 21, even landing himself a spot on the Junior Olympic cycling team. He began working for his father's construction company and not soon after his retirement from cycling, he started competing in professional paintball across the world for team Planet Eclipse. He also opened Eastside Paintball, which sold and serviced paintball equipment in several locations throughout the Southcoast.
After getting his son enrolled in Jui Jitsui classes, he decided to also start practicing the art as well. Quickly moving up the ranks, Marcio received his black belt in 5 years, a process that normally takes 10-15 years. By this point, Marcio had opened Xcel in New Bedford, as there were no high-level Jiu Jitsu schools in our area. Marcio has since won 2 world championships and even built a new build to house his growing school.
_________________________________________________________
Faces of New Bedford is a project by Colton Simmons. If you are interested in booking a shoot or getting prints from the series email all inquiries to colton@coltonsimmons.com. Follow Colton on Instagram: https://instagram.com/simmonscolton
Read more of the Faces of New Bedford series here.