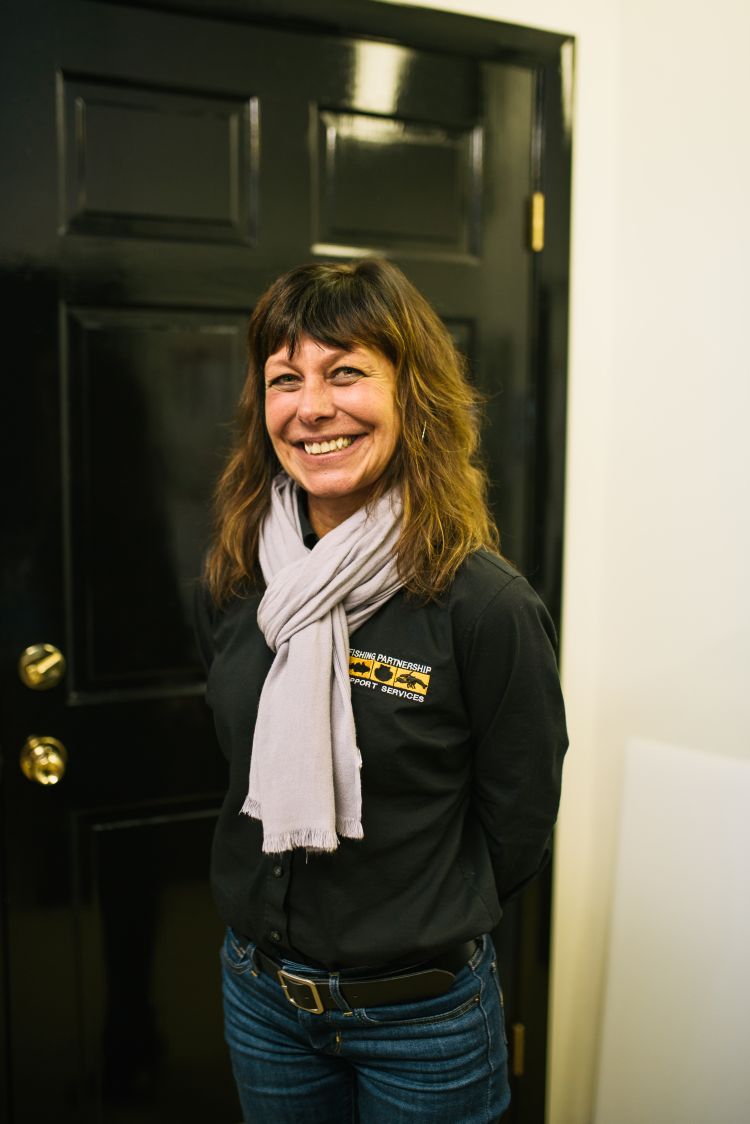 Meet Debra Kelsey, 51-year-old Community Health Worker and Recovery coach at Fishing Partnership Services. Deb, who was born and raised in New Bedford, has always been involved in the fishing community.
After spending 20 years in the printing industry, she started looking for a position that she felt she would make more of an impact in. That is when she found the job opening for at the Fishing Partnership Services. Fishing Partnership Services specializes in assisting the local fisherman by providing services such as safety training and assisting in purchasing their health insurance.
She has invested so much into the fishing community, understanding all of the issues and troubles fishermen face. Debra is so determined to help advocate for the fishermen and provide an outlet for those seeking help with substance abuse issues. With the type of work fishermen do, it's easier for them to get badly injured and prescribed opioids to help their pain. This often ends in addiction, but Debra has been there as a recovery coach stepping in and helping them clean up their problems.
_________________________________________________________
Faces of New Bedford is a project by Colton Simmons. If you are interested in booking a shoot or getting prints from the series email all inquiries to colton@coltonsimmons.com. Follow Colton on Instagram: https://instagram.com/simmonscolton
Read more of the Faces of New Bedford series here.