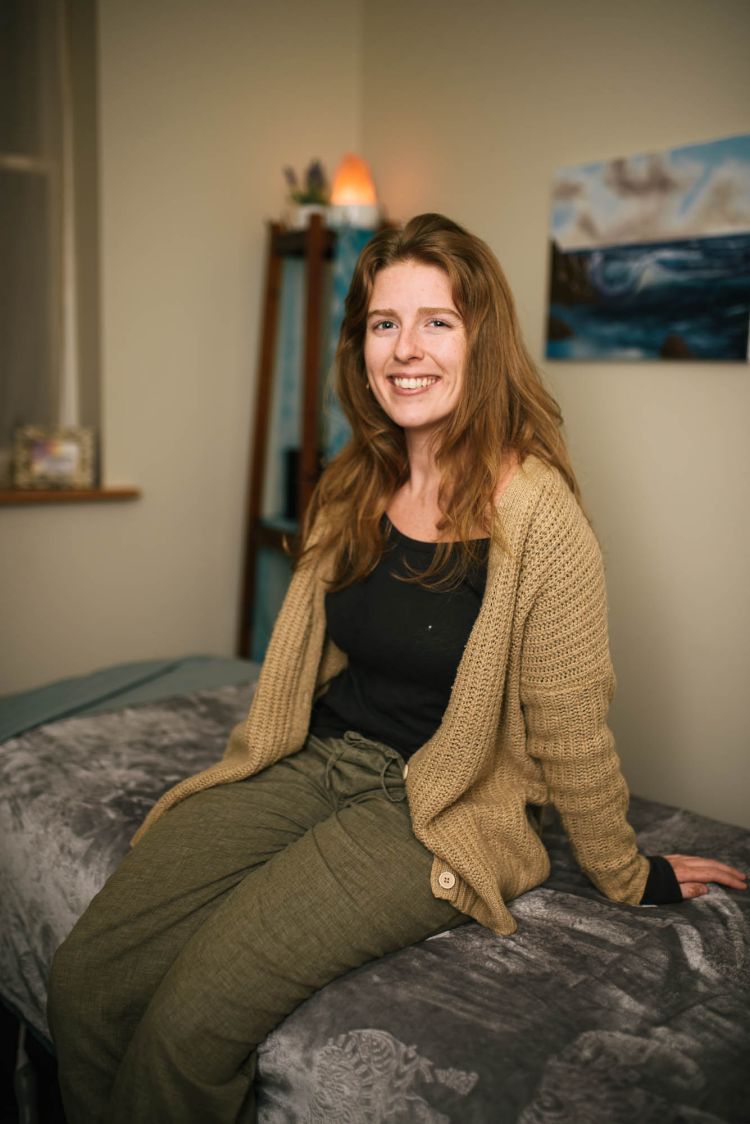 Meet Sandra Orr, 27-year-old Licensed Massage Therapist and E-RYT Yoga teacher. Growing up, Sandra had always been involved in dancing, even competing all throughout her childhood. As she got older, she started practicing yoga to help with the injuries sustained from her years dancing.
Eventually, Sandra went on to school at MassArt, where after switching majors a few times, settled into the sculpture program. After graduating, she immediately started school at Kripalu, where she became a certified yoga instructor and certified in Lotus Palm Thai Massage. While beginning to teach yoga and practice as a Thai Massage therapist, she then went on to the Bancroft School of Massage Therapy, where she became a licensed massage therapist.
Sandra now owns her own practice, while still teaching yoga at several studios, where she performs massage and Myofascial Release, which is a practice used to help release anything our Myofasical system might be holding in that is negatively affecting us. She is so pleased to be able to do this work in the area she was raised in because she wants to be able to help others in the ways that her practices have helped her.
_________________________________________________________
Faces of New Bedford is a project by Colton Simmons. If you are interested in booking a shoot or getting prints from the series email all inquiries to colton@coltonsimmons.com. Follow Colton on Instagram: https://instagram.com/simmonscolton
Read more of the Faces of New Bedford series here.