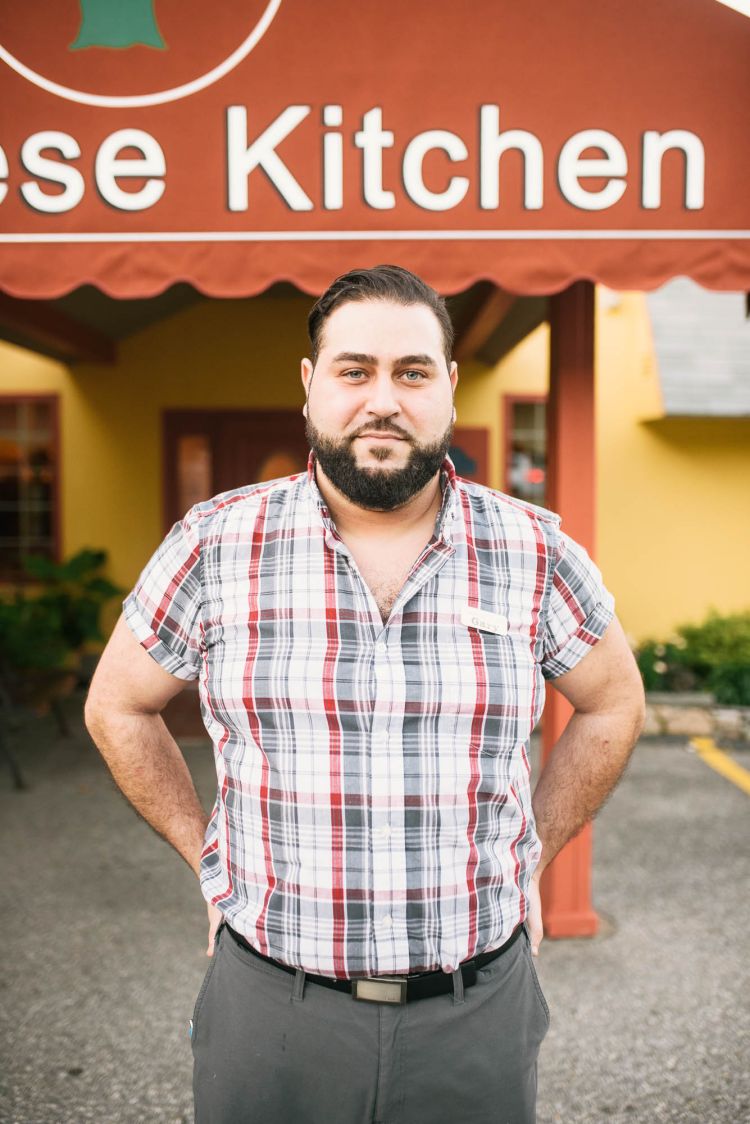 Meet Gary Moujabber, 29-year-old general manager of The Lebanese Kitchen. When Gary was born, his parents had already established their family restaurant, The Lebanese Kitchen, in the city's west end. His parent's migrated here from Lebanon in the late 70s/early 80s and as far as he could remember he had always helped in the restaurant.
Gary continued to work at the restaurant throughout high school and college, doing whatever he could to help his parents, whether he waited tables or helped washing dishes. On July 11, 2014, his family's life was shaken, as their apartment building, which was also home to their restaurant, was lost to a fire.
In the aftermath, the family was overwhelmed with the community support they received. It was clear to Gary, and his family, how much the restaurant and their family meant to the city and they began working towards reopening. In 2016, they acquired the old Mattapoisett Chowder House property on Rt. 6 and knew that this would be the fresh start they needed. Gary assumed the role of General Manager during their reopening and hopes to carry on the legacy his parents have set before him.
_________________________________________________________
Faces of New Bedford is a project by Colton Simmons. If you are interested in booking a shoot or getting prints from the series email all inquiries to colton@coltonsimmons.com. Follow Colton on Instagram: https://instagram.com/simmonscolton
Read more of the Faces of New Bedford series here.