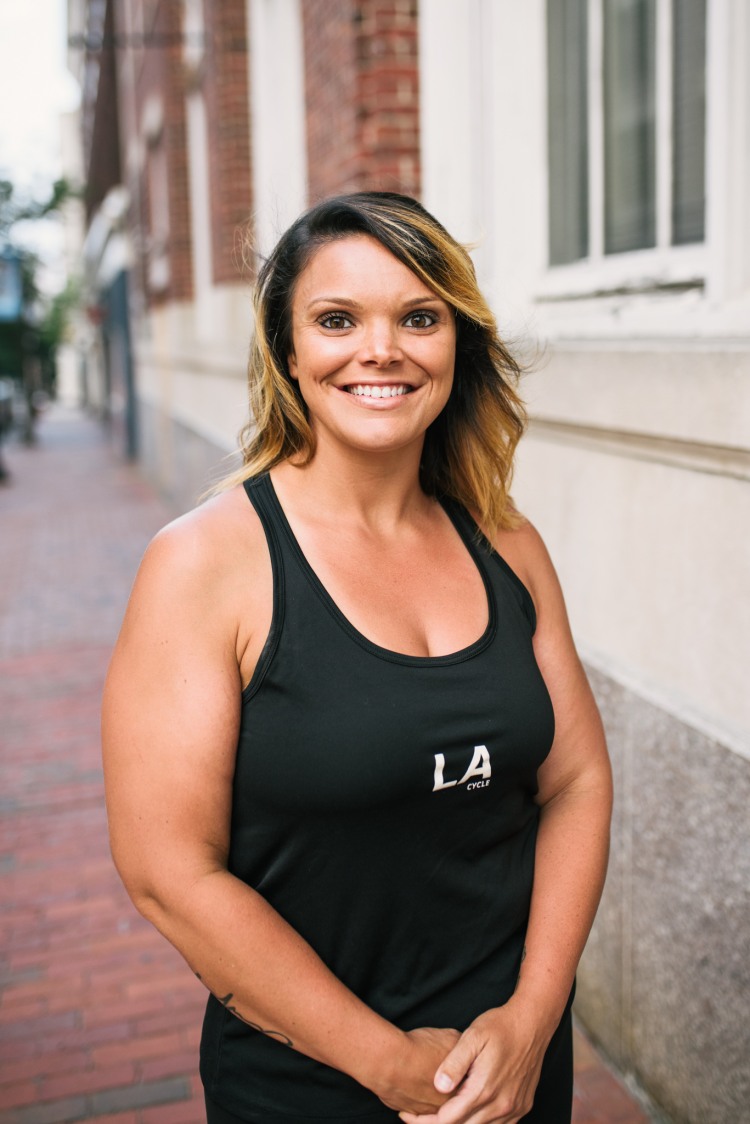 Meet Jocelynn Cabral, 30-year-old waitress and spin class instructor. Growing up, Jocelynn developed bad eating habits, which followed her into adulthood. After meeting her husband and eventually getting married, they both carried this habits into their relationships. After having their children, they noticed their children picking up these same tendencies and that's when she knew they needed to make changes in her lifestyle.
Starting with yoga and eventually discovering spin at LA Cycle in Dartmouth, she was encouraged by all of her classmates to continue this journey she had begun. With adjustments to their diets and continued work, they both collectively lost over 200 pounds.
Her newfound passion for nutrition and wellness pushed her to take the 100-hour course, allowing her to teach spin classes herself. She saw the change in her mindset during this process and wanted to be able to help others find that like she had herself. She now teaches several classes a week at LA Cycle and hopes to continue to grow and help others.
_________________________________________________________
Faces of New Bedford is a project by Colton Simmons. If you are interested in booking a shoot or getting prints from the series email all inquiries to colton@coltonsimmons.com.
Follow Colton on Instagram: https://instagram.com/simmonscolton
Read more of the Faces of New Bedford series here.