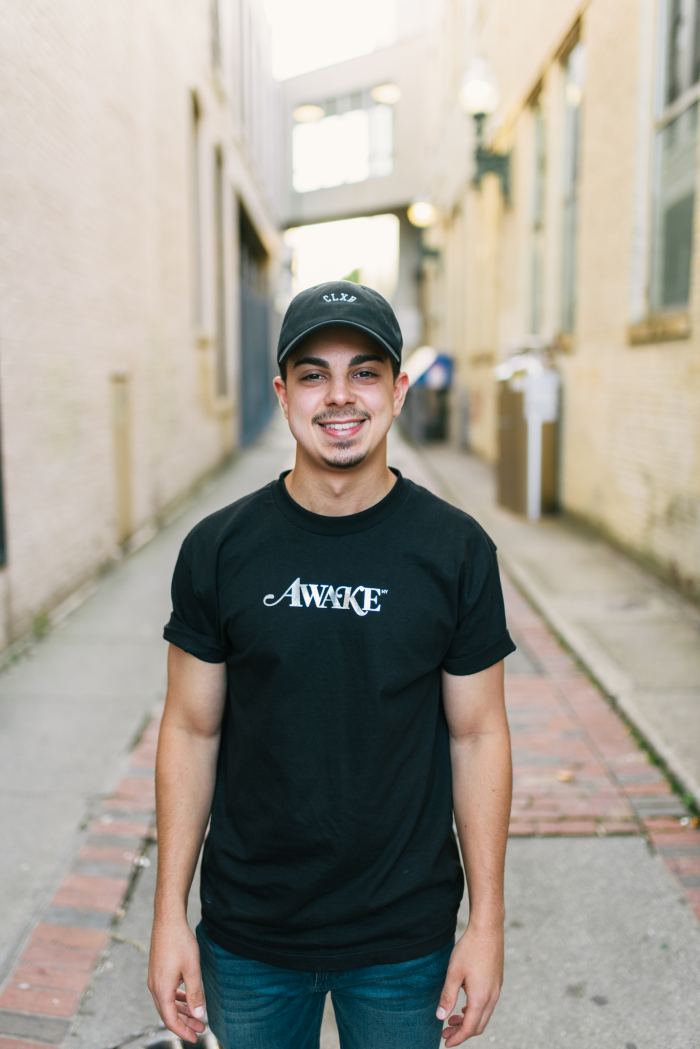 Meet Alex Moniz, 24-year-old owner of The Breakfast Club Clothing and Trim Supervisor at Josep Abboud. Growing up Alex was always interested in clothes and fashion, really developing a passion for streetwear. As he got older, he played around with the idea of starting a clothing line but didn't really pursue it right away. It was while he was studying at UMass Dartmouth that he got a job working at Joseph Abboud, where he began in the AccuMark Department, making the patterns of suits using computer software.
It was during this time that his passion for creating his own clothing company came to life. He dubbed it "The Breakfast Club," a play on the 80s coming-to-age tale and his goal with the brand was to mirror the movie in more than just a name. His model for the brand was to bring together people from all different groups of people, just like in the movie, who share one common bond in fashion and streetwear.
Since starting the brand he has seen the brand grow through local word-of-mouth and social media. He's sold his products in the Dartmouth Mall and has been able to ship orders across the country. He hopes to be able to grow to a place where he is not only selling internationally but making a living from the brand.
_________________________________________________________
Faces of New Bedford is a project by Colton Simmons. If you are interested in booking a shoot or getting prints from the series email all inquiries to colton@coltonsimmons.com.
Follow Colton on Instagram: https://instagram.com/simmonscolton
Read more of the Faces of New Bedford series here.