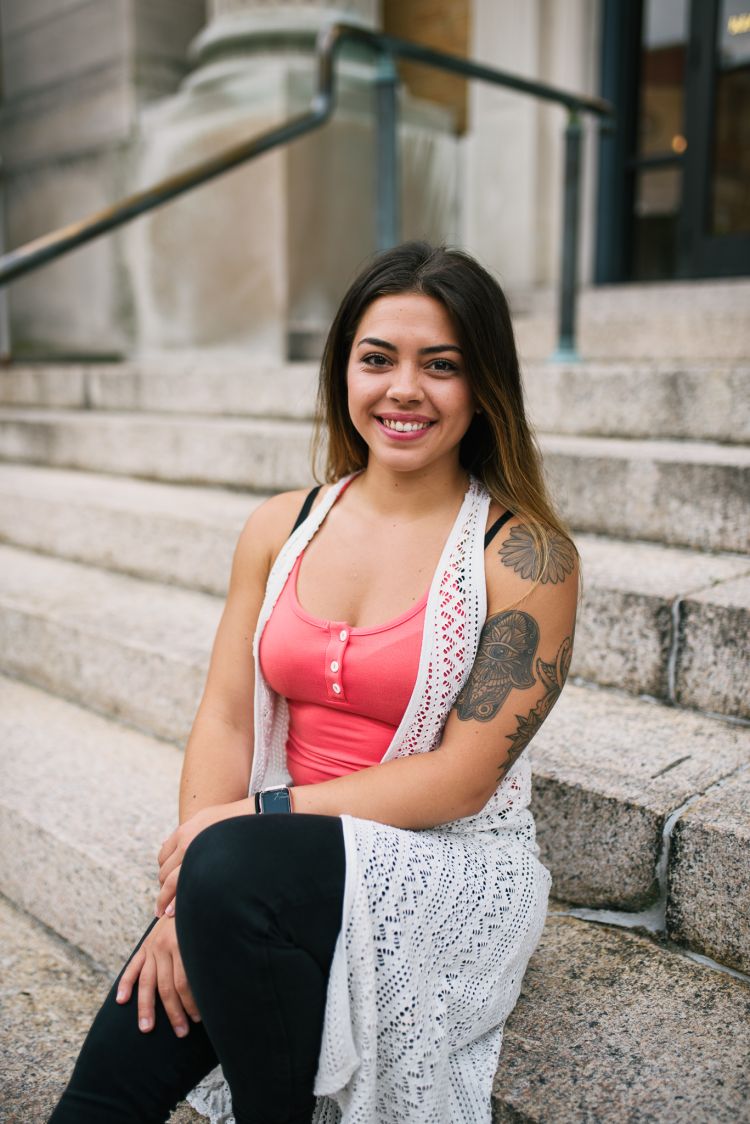 Meet Amanda Ormseth, 25-year-old Elementary Teacher and Buti Yoga Instructor. Amanda grew up in New Bedford and after graduation, she spent a lot of times waitressing and bartending while attaining her English degree from UMass Dartmouth. Knowing she didn't want to continue working in restaurants, she applied for a substitute teaching position with at Carney Academy.
After starting her position at the school, she attained a full-time position teaching third grade. While working her job at Carney and Freestone's, she spent a lot of her free time attending yoga classes, where she felt she was able to focus on mindfulness and inward reflection. The passion she had began to grow and after attending a Buti Yoga class her friend invited her to, she was sure she needed to learn more.
She began her certification with Tara from Ritual Sweat Society and in March was certified to teach Buti Yoga. Shortly after receiving her certification, she was asked to teach at their new location in Providence, which she has been doing for the last few weeks. She is also in the process of getting her 200 hour Yoga certification, so she can expand her reach as a teacher. Her hope as a Yogi is to help others realize the importance of mindfulness and pushing yourself beyond what you think is possible for yourself.
_________________________________________________________
Faces of New Bedford is a project by Colton Simmons. If you are interested in booking a shoot or getting prints from the series email all inquiries to colton@coltonsimmons.com.
Follow Colton on Instagram: https://instagram.com/simmonscolton
Read more of the Faces of New Bedford series here.