Faces Of New Bedford #145: Victoria Wood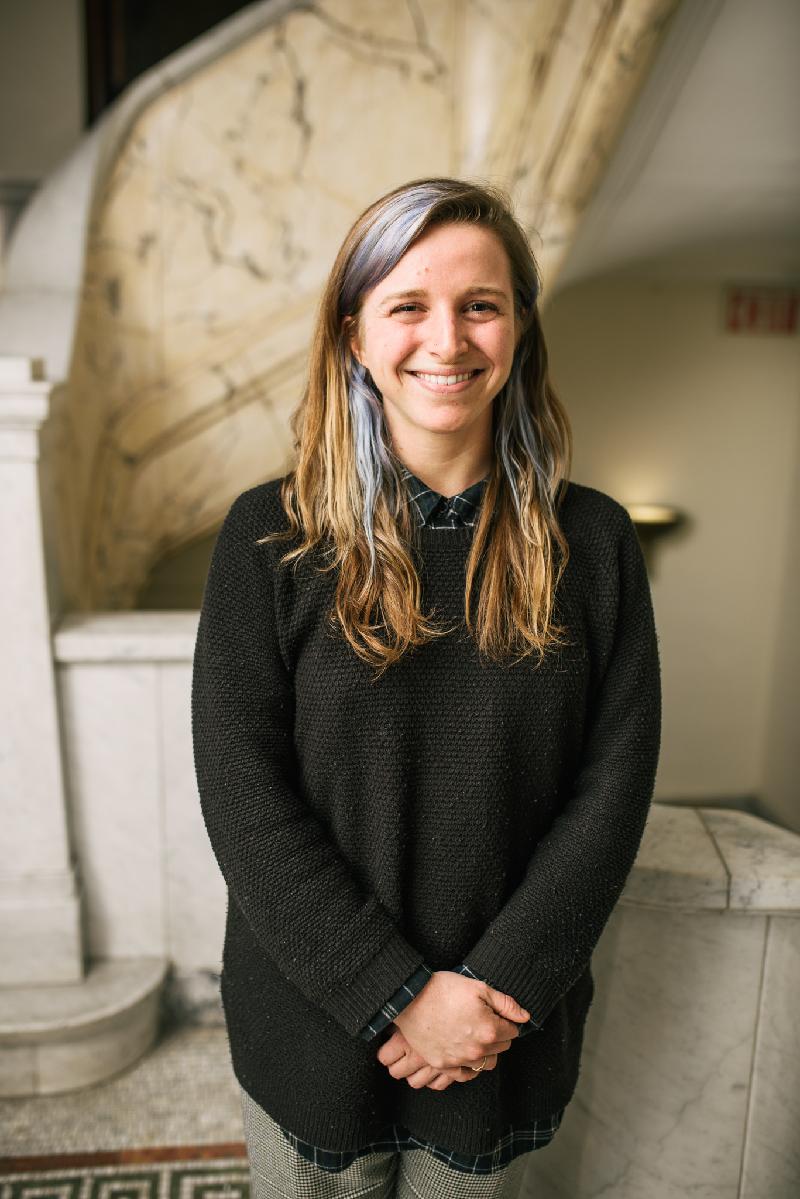 Meet Victoria Wood, 26-year-old Math Teacher at Our Sisters' School.
Growing up she felt like she went through school blind to the idea of privilege. When she got to UMass Dartmouth though, through studying and observing society in her sociology courses, she quickly became aware of the social injustice in the world. Witnessing that there needed to be a change in education, she became passionate in pursuing a career the education field.
She got involved with Our Sisters School during her sophomore year of school, while she was an Endeavor Scholar and volunteered over 600 hours at the school tutoring and working in the school's office. In her last year of school, she applied to become an Americorps Teacher with the school, volunteering her time to invest into the students at the school. After two years of volunteering, she was hired as a more permanent, salaried math teacher.
Since working at the school she has become even more impassioned in her love for teaching and guiding her students, that she will be attending UMass Law, with a concentration in Public Interest Law this upcoming fall. She hopes to be able to run for school committee one day and continue to help improve the way our education system is being directed. Not only does she teach at the school, but she is starting her first year coaching with the Voc-Tech Girls Lacrosse Team.
_________________________________________________________
Faces of New Bedford is a project by Colton Simmons. If you are interested in booking a shoot or getting prints from the series email all inquiries to colton@coltonsimmons.com.
Follow Colton on Instagram: https://instagram.com/simmonscolton
Read more of the Faces of New Bedford series here.