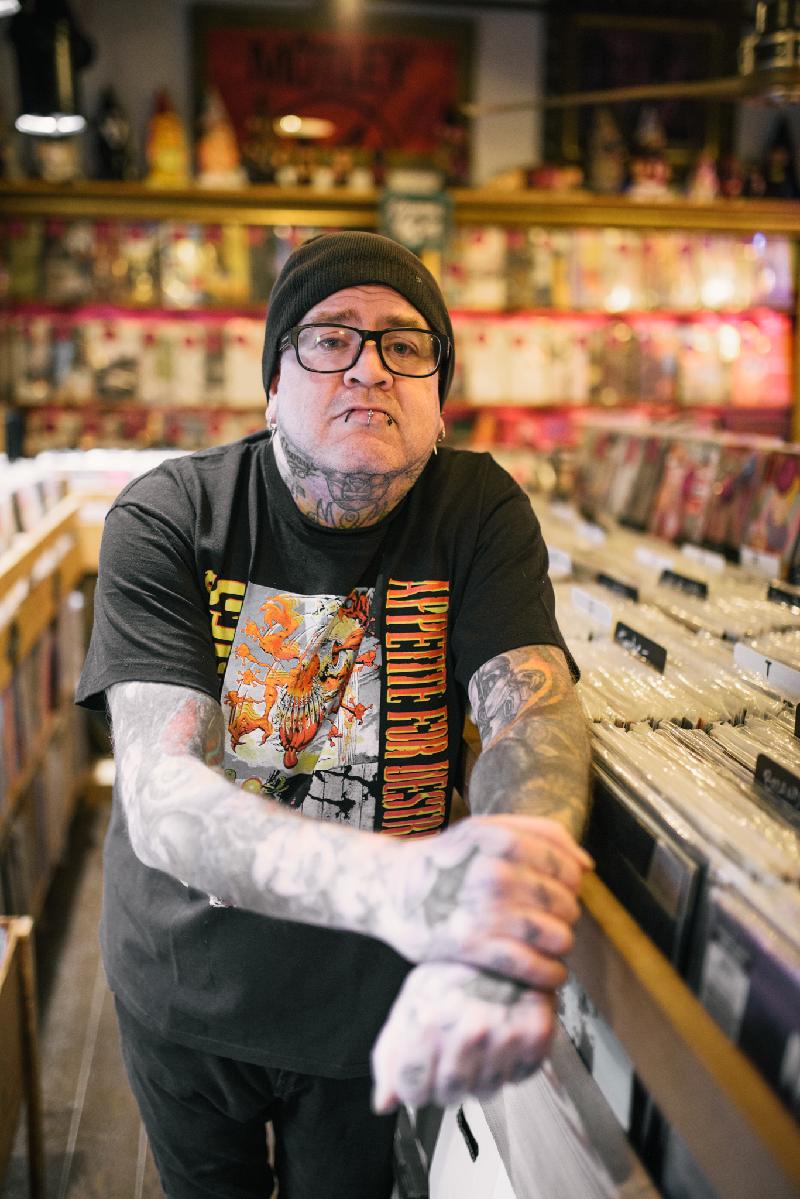 Meet Roger Chouinard, musician and owner of Purchase Street Records. Growing up his uncle played for a band called Billy Squire and tour with acts like Ted Nugent, Alice Cooper, and Gary Moore, just to name a few.
This uncle's influence drove Roger to start playing music and he fell in love with playing the drums. Over time he has played in a few different bands, such as Drained and Closer than Kin. While playing for Closer than Kin, their following really took off and they toured throughout the US, Canada, and Europe. When he wasn't making music and touring with the band he had started buying and selling collectors items at flee markets and fairs.
He got interested in records when he bought a collection of records and saw how well they sold and seeing people's reactions to finally getting the album they always wanted. This pushed him to open a record store in 2016, with the advice of No Problemo owner Craig Paiva, opening right on Purchase Street, dubbing it Purchase Street Records. Since opening he has had the great experience of helping collectors find everything they've need, carrying such vast amount of music in the store.
Since opening Roger has released an album through the store, a two sided vinyl, featuring local bands The Pourmen and the Black Kennedy's. He also provides the music daily to 94 HJY, to play on their Final Vinyl Hour.
_________________________________________________________
Faces of New Bedford is a project by Colton Simmons. If you are interested in booking a shoot or getting prints from the series email all inquiries to colton@coltonsimmons.com.
Follow Colton on Instagram: https://instagram.com/simmonscolton
Read more of the Faces of New Bedford series here.