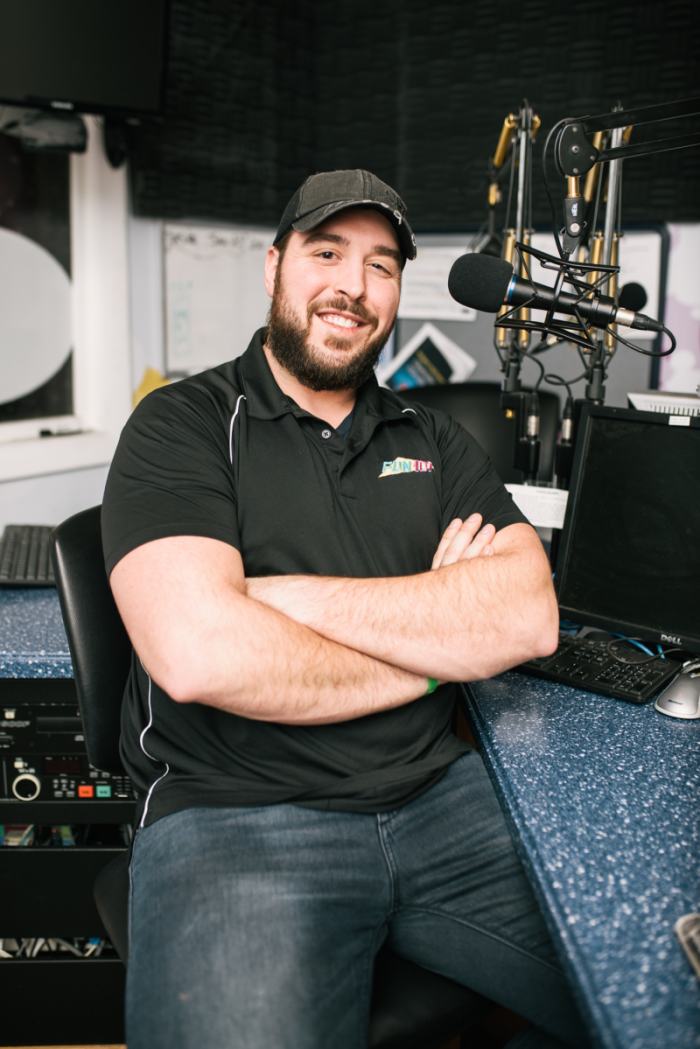 Meet Chris "Gazelle" Arsenault, 30-year-old Morning Show Producer 2.0 and On-Air Personality at Fun107.
Chris has always had a love for music, picking up the saxophone as a child and learning to play 11 other instruments throughout his life. After high school, Chris wanted to get away to find himself, going to Lyndon State College in Vermont.
While there he started out with a major in Meteorology, but during his third year, they opened a Music Business with the Industry program, which immediately sparked his interest. Under the tutelage of one of his professors Joe Gittleman, bass play for the Mighty Mighty Bosstones, he soaked in as much information about the music industry that he could. He even had the opportunity to interview the Dropkick Murphy's as a final project for his degree.
Upon graduating with his bachelor's degree, he moved back to the area and found himself doing promoting for Fun107. With many years of hard work and dedication, Chris filled in a temporary position on the morning show, which he eventually permanently filled. His love for the Southcoast fuels his desire to put his all into his job at the station as well as his philanthropic endeavors. Not only has he been involved with a partnership with United Way New Bedford in their Holiday Wishes Program, as well as working with Misson 22 and PAACA's Homeless Count.
"Always stay humble. I want to use my voice here for good."
_________________________________________________________
Faces of New Bedford is a project by Colton Simmons. If you are interested in booking a shoot or getting prints from the series email all inquiries to colton@coltonsimmons.com.
Follow Colton on Instagram: https://instagram.com/simmonscolton
Read more of the Faces of New Bedford series here.