Faces Of New Bedford #129: Bernadette Souza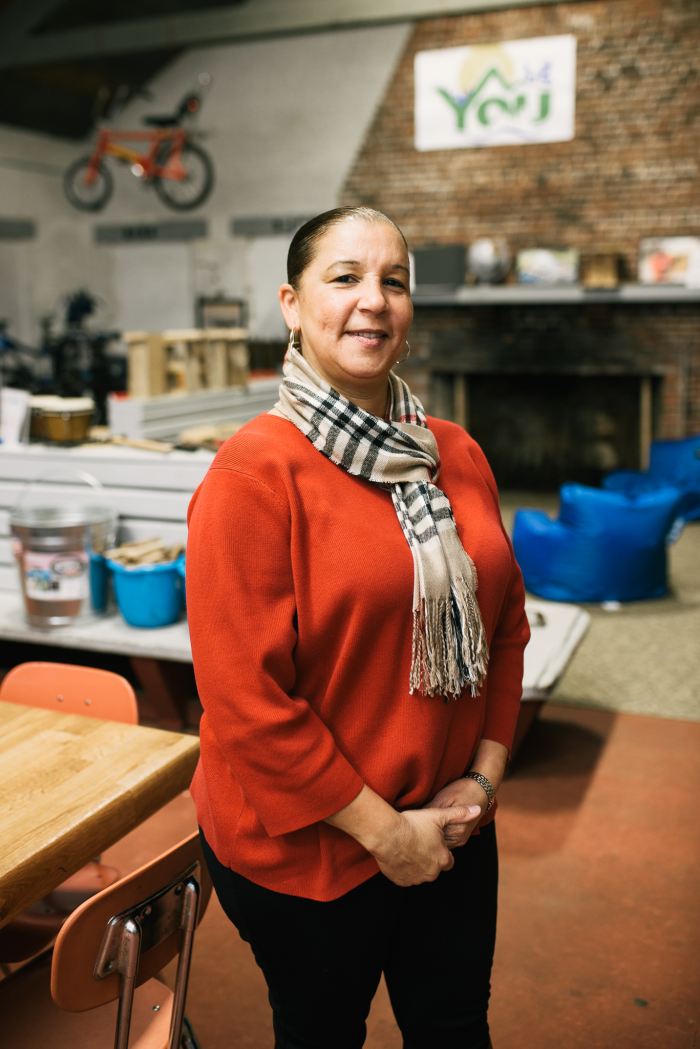 Meet Bernadette Souza, 50-year-old executive director of Youth Opportunities Unlimited. Bernadette grew up in the south end of New Bedford in Bay village during the 1970s.
She is thankful for the people who took her under their wing and her church, Our Lady of the Assumption, because it was those groups of people that kept her on that narrow road. After graduating from high school, she attended two years Rhode Island College before returning to New Bedford. She received her certification in Youth Ministry Studies from The Diocese of Worcester and Assumption College.
Through her experience with working with the youth in her church as a Confirmation teacher, she then was compelled to apply for the open position as assistant director at the Boys and Girls Club, working under the guidance of Robert Mendes. During her time at the Boys and Girls Club, she knows that she was able to impact generations of children that went through the program. Bernadette was driven by the idea that we have the ability to empower others and used her career to do that.
In 2012, 15 years after starting with the Boys and Girls Club, Bernadette moved onto a new project, working with a chapter of a national .organization called Trips for kids. The organization uses biking as a tool to help the youth learn and understand the city and environment around them. In 2015, the organization wanted to brand itself independently and became Youth Opportunities Unlimited. Their mission is to foster youth development in the Greater New Bedford Community. They provide experiences that instill confidence and basic skills for lifelong safe, educational adventures.
They believe that youth represent untapped potential, and the key to realizing this potential is responding to their natural curiosity around them. Their playground is wherever their bikes and imaginations can take them. They create opportunities that respond to youth interest. The youth participate in experiences ranging from learning to cook, Bicycle maintenance and repair, stewards of a local community garden, as well as a summer program that offers one-week sessions for children to explore the south end peninsula on bike, while swimming, snorkeling, engaging in sports, and enjoying last experiences with their friends. They are a small non-profit making a big impact on the lives of New Bedford.
"Whenever you are in the presence of children, leave them with something."
_________________________________________________________
Faces of New Bedford is a project by Colton Simmons. If you are interested in booking a shoot or getting prints from the series email all inquiries to colton@coltonsimmons.com.
Follow Colton on Instagram: https://instagram.com/simmonscolton
Read more of the Faces of New Bedford series here.