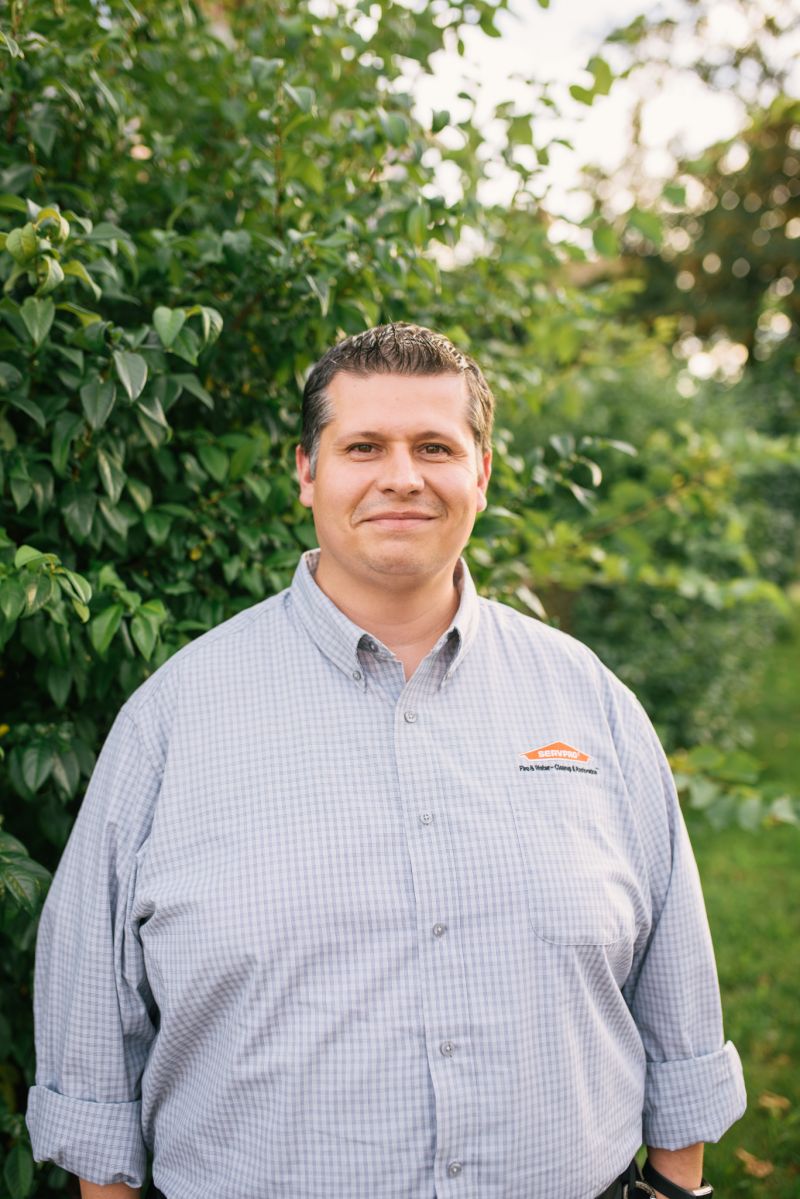 Meet Chris Johnson, 41-year-old Marketing Manager at SERVPRO of Dartmouth/New Bedford & SERVPRO of Marion/Middleboro.
Chris got really interested in cooking during his teens, working at several restaurants and he even ran a café in California for a short period of time. He moved back to Massachusetts and after starting a family he decided to start his own insurance business.
This gave him the experience and ability to have a strong sense for marketing and networking. Eventually this led to him starting a position with SERVPRO, where he became the Marketing Manager. His passion for people and bringing them helpful services like fire & water damage cleanup and restoration brings him huge satisfaction.
This passion has driven him to become an active ambassador for the local Chamber of Commerce and startup a networking group, BCBC (Bristol County Business Connect) East. Chris has even been awarded several community service awards from the Chamber for his efforts in the community.
"Having passion and compassion has been the key to success. Passion for what I do and compassion for those that I am helping."
_________________________________________________________
Faces of New Bedford is a project by Colton Simmons. If you are interested in booking a shoot or getting prints from the series email all inquiries to colton@coltonsimmons.com.
Follow Colton on Instagram: https://instagram.com/simmonscolton
Read more of the Faces of New Bedford series here.