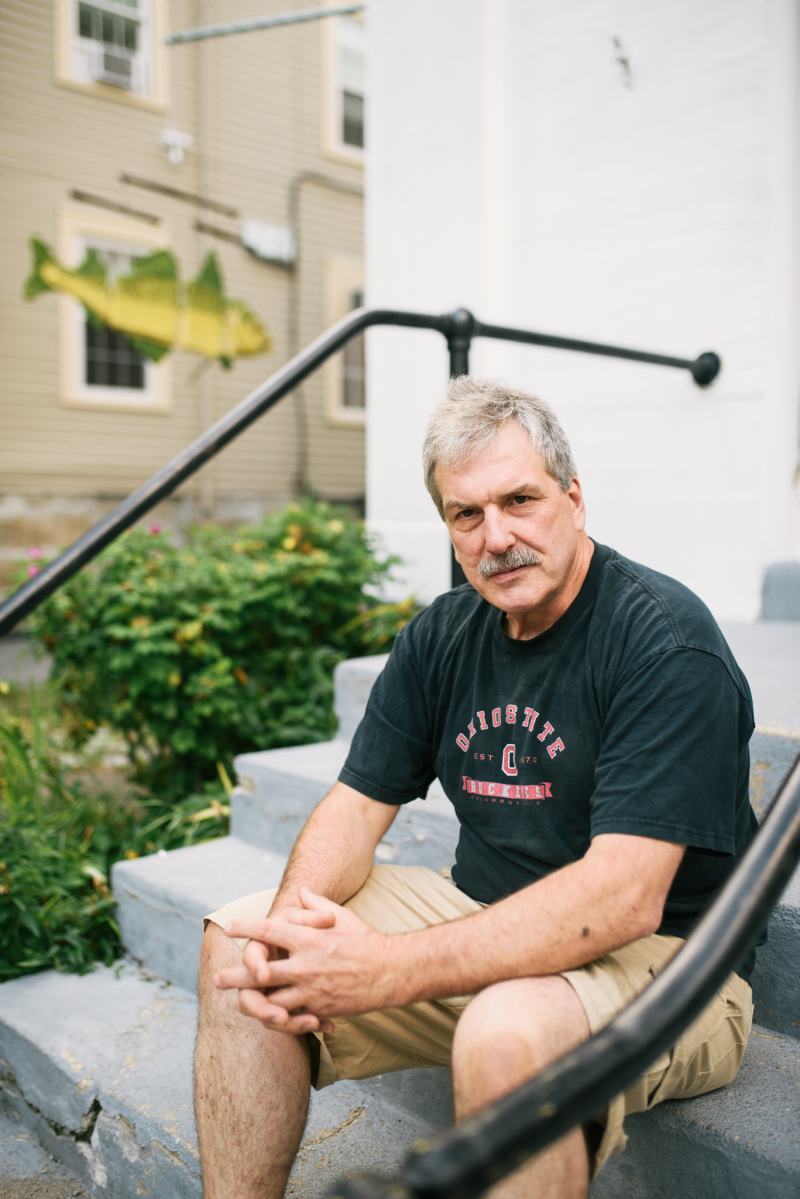 Meet Charles Hauck, 58-year-old sculptor and wood carver.
Charles was born in Toledo, Ohio and lived there until he graduated from high school in 1977. His brother was working as an architect in New Bedford at the time, so Charles moved out to this area that summer to work.
While living here, Charles decided that he wanted to pursue an education in art and began attending the Swain School of Design, which was located where the Kennedy-Donovan center now resides on County Street. While their he majored in sculpture and graduated with his Bachelor's degree in 1981, staying on for another year as a teacher's assistant.
Charles enjoyed that the school's presence had brought artists from all around to the city and formed a community of artists known as the Second Street art exchange, which was a group of 6 artists that rented space in the Bourne Warehouse, which is located behind current day Freestones. This group evolved into what is now known today as Gallery X in 1990, which Charles was the first president of.
The gallery gained its name because it was located near the YWCA and Zeiterian Theater on Spring street (x,y,z) and the name stuck. Charles loves being involved with the organization and is happy to see the artists it's helped foster and develop over the last 27 years, while also allowing a space for bands and theater groups to showcase their talents.
_________________________________________________________
Faces of New Bedford is a project by Colton Simmons. If you are interested in booking a shoot or getting prints from the series email all inquiries to colton@coltonsimmons.com.
Follow Colton on Instagram: https://instagram.com/simmonscolton
Read more of the Faces of New Bedford series here.