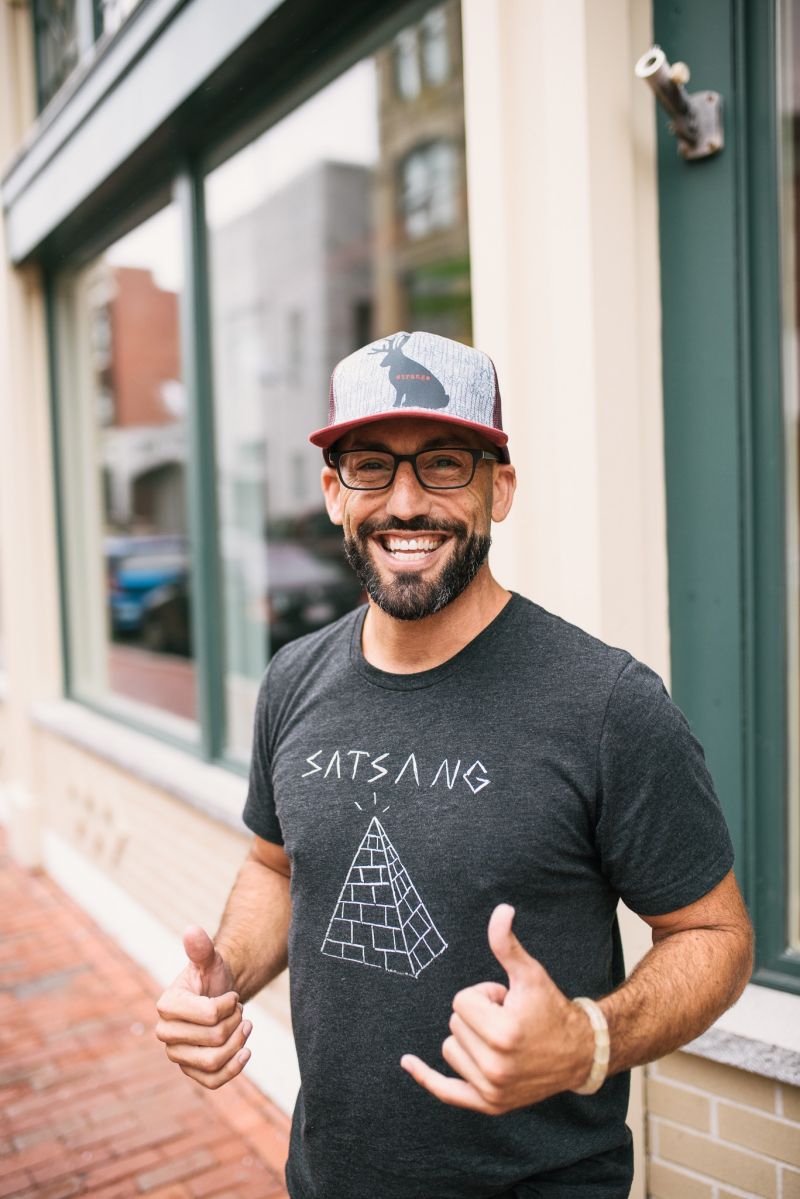 Meet Jeff Costa, 47-year-old fitness and yoga instructor.
Jeff grew up in the area and after graduating from high school, he moved to Boston where he attended Boston University and majored in English/French Literature. While living in Boston, Jeff began personal training and dancing, as his lifelong love for music evolved into his interest in human movement.
After almost a decade in Boston, he moved to LA, where he took his personal training career to the next level, working with celebrities such as Jennifer Love Hewitt, Christina Applegate, Jennifer Aniston, and members of the Girls Next Door cast. While in California, Jeff also trademarked his own workout routine and videos, which sold on infomercials worldwide.
Jeff returned home to the South Coast in 2008 and was recruited by Reebok to be their master trainer for a fitness program called Jukari. Based on the techniques used by performers in Cirque du Soleil, Jeff taught the method to trainers from 14 countries, who would respectively teach classes back at home.
Jeff now teaches yoga and fitness classes throughout the Greater New Bedford area, as well as leading yoga retreats internationally, in locations like Bali and Costa Rica.
"A healthy lifestyle, including yoga and meditation, puts the breaks on the aging process and fuels life's journey with joy and adventure."
_________________________________________________________
Faces of New Bedford is a project by Colton Simmons. If you are interested in booking a shoot or getting prints from the series email all inquiries to colton@coltonsimmons.com.
Follow Colton on Instagram: https://instagram.com/simmonscolton
Read more of the Faces of New Bedford series here.