Save the Bells in New Bedford for Christmas
November 29, 2017

-

January 1, 2018
Event Navigation
These historic bells have been in the City of New Bedford since 1888. We have until January 1, 2018 to raise funds before these 14 bells leave our City. Please share and like to all of your family and friends! No donation is too small! Please see the Go Fund Me link at the top of our page!
If you would like to make a donation by check please make the check out to Phillips Garcia Law. In the Memo put "Save the Bells". Checks can be mailed to Phillips Garcia Law 13 Ventura Drive, Dartmouth, MA 02747.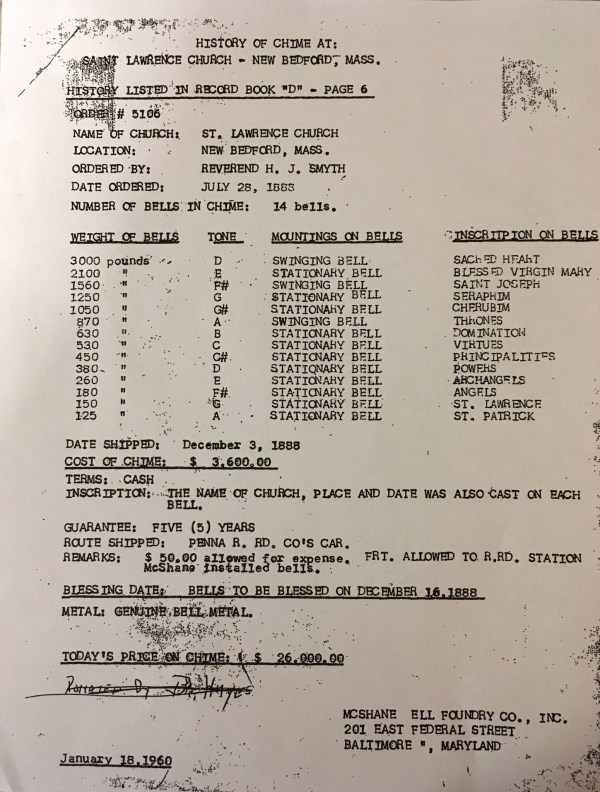 The History of "Chime" of the 14 Bells that were located inside the tower of St. Lawrence Church, New Bedford, MA since 1888. The Bells were consecrated on December 16, 1888.
Facebook Page: facebook.com/SavetheBellsNewBedford/
GoFundMe Page: gofundme.com/bells-of-st-lawrence