Easter Sunday Events
Easter Bunny Photos At The Dartmouth & Swansea Malls
Dartmouth: [Ongoing] April 5-19 |
Mon – Sat 10 AM – 9 PM; Sun 11 AM – 6 PM
Swansea: [Ongoing] March 25 – April 19 |
Sat 11 AM – 8 PM; Sun 12 PM – 6 PM
Visit the Easter Bunny at Dartmouth Mall's Center Court or Swansea's studio near Macy's for professional photos of your youngsters dressed in their Easter best. Make some memories as professional photographers snapshot your family members in 5 x 7, 4 x 6, 3 x 5, wallet, and high resolution portrait CD's.
White's of Westport Easter Brunch
Sunday April 20, 2014 Serving 10:30 AM – 2:00PM
66 State Rd.
Westport, MA 02790
(508) 675-7185
Ready to get your brunch on? Over 20 selections including omelet and waffle stations with chef carved honey baked ham and roast sirloin of beef are among the delicious foods being served. Family style and full course dinners also available. Reservations are required so be sure to reserve your spots now!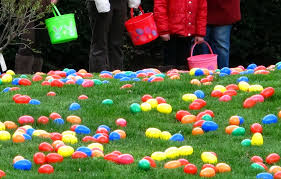 Somerset Recreation's Annual Easter Egg Hunt At North Elementary School
Saturday April 19, 2014 10 AM – Noon
Admission: Free for children 5 and under
580 Whetstone Hill Rd.
Somerset, MA 02726
Contact the town's Recreation Department for more information at (508) 646-2808
The hunt is on! Over 1,000 Easter eggs filled with candy and surprises will be up for grabs in this massive search for Easter treasure. Bring your own baskets and be on the lookout. Photos with Easter Bunny will also be available; be sure to bring a camera!