"Brie is alive and well! As little 3-year-old Nia says, "She's one tough cream puff!"
She was found, by our amazing teammate Tyler, last night wedged under a pile of frozen logs (not pinned- she got herself in but couldn't get herself out after the logs froze.) After a couple of buckets of hot water, two rebars, a pickax, a lever, and a very helpful neighbor, we were able to free her.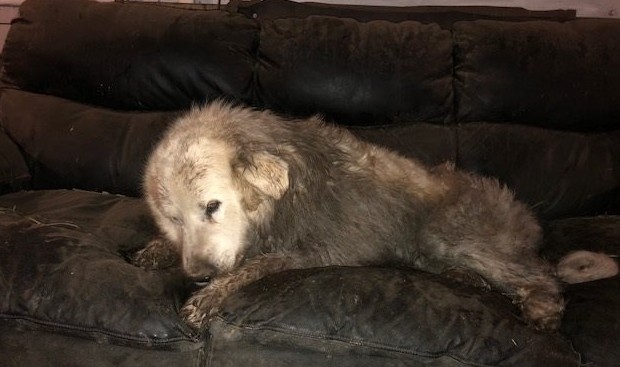 Nia moments after her rescue. Round the Bend photo.
We are so happy to have her back and she is getting showered with love and attention (and food;) Thank you to EVERYONE who supported us in finding our amazing Brie! Your love, support and positive energy really were felt by all of us. We will be getting some kind of GPS on her soon! 😉
Sending an abundance of love to all those that supported us in this emotional journey. love, light and positive energy, the Round the Bend Farm team <3 <3 <3."
Facebook: facebook.com/RTBfarm/