Dartmouth's Bishop Stang Latin and Art Students Visit the MET in New York
Over 100 Bishop Stang Latin and Art students visited the Metropolitan Museum of Art in New York. Latin students examined and photographed artifacts in the Roman Art Collection to be used for a future project, while Art students completed an Inspiration Scavenger Hunt, interacting with pieces throughout the museum.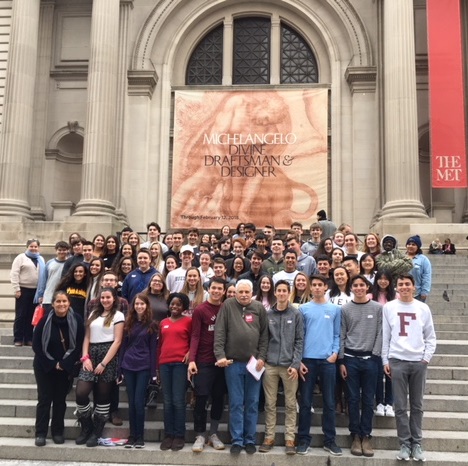 ___________________________________________________________________
Bishop Stang High School
Our Mission
Bishop Stang High School is a community rooted in, and dedicated to spreading the message of Jesus Christ as handed down through the teachings of the Catholic Church and the charism of the Sisters of Notre Dame de Namur. A diocesan, co-educational, college preparatory school serving a diverse student population, we are called to holistically educate our students to be spiritually, academically, and socially prepared to meet the demands of higher learning and of life. Providing a disciplined yet nurturing atmosphere that combines academic excellence with Christian values, we educate our students to be people of integrity and global awareness who value a commitment to service.
To learn more about Bishop Stang High School, visit us at www.bishopstang.org , follow us on Twitter and Instagram @BishopStangHS, and find us on Facebook at Bishop Stang High School.