Two New Bedford men charged with cocaine trafficking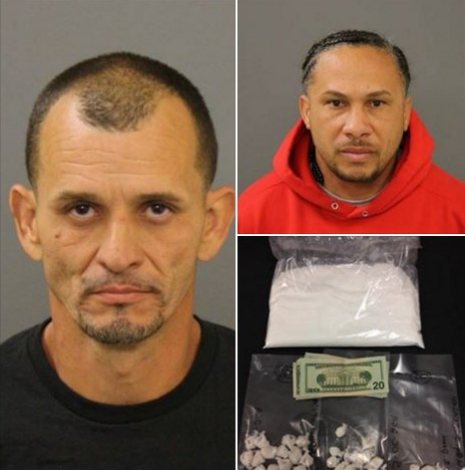 Yesterday afternoon at approximately 12:30pm members of the Organized Crime and Intelligence Bureau executed a search warrant at a garage stall located at 1069 County St. in the north end. This was the result of an investigation by Det. Edward Rene into Cocaine sales in the city.
As a result of the search, 570 grams (over a pound) of Cocaine was seized along with $241 in cash from inside the garage.
Both suspects were arrested at the scene and will be arraigned this morning in New Bedford District court. They are both facing charges of Trafficking Cocaine over 200 grams and Conspiracy to violate the controlled substance laws.
Julio Rivera-Quiles age 44 of New Bedford
Jaime A. Torres age 41 of New Bedford
---