Man caught digging large hole at Rural Cemetery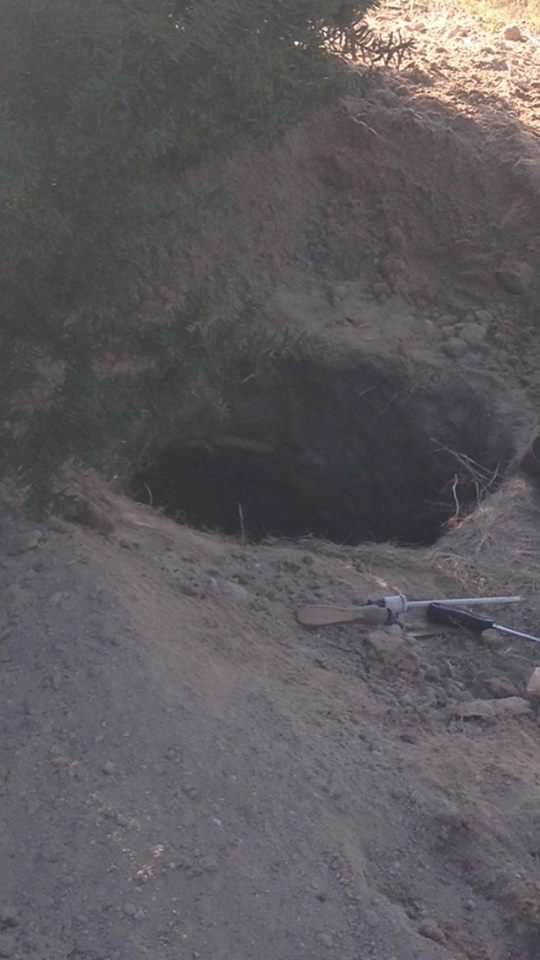 On Saturday afternoon at approximately 4pm south end officers were sent to the Rural Cemetery on Dartmouth St. regarding a male digging behind a grave. A witness walking in the area observed this and called police. When officers arrived they immediately recognized the suspect from previous encounters. He is a 24 yr. old New Bedford man.
The man was up to his chest in a hole in the ground that he had dug using a small garden tool and a plastic bottle. He stated he began digging around 4am. He began telling the officers that he had permission from the Federal Government to do the digging and that he owned the land.
Officers Matthew Rodrigues and David Raymond were able to pull the male out of the hole and he was transported to St. Luke's Hospital for evaluation.