Police searching for Assonet bank robbery suspect
---
Temporary Closure of New Bedford Airport Runways for Runway Improvements
The New Bedford Regional Airport will close both of its runways next week for construction activity related to the Airport's runway intersection. The runway intersection work is associated with the reconstruction of the Airport's main runway, a vital component of the community's intermodal capability.
The closure will begin on Monday, July 14 at 9:00 p.m. and will continue until Friday, July 18 at 6:00 a.m. During this time, work will continue around the clock to limit interruptions to air traffic. Additionally, the Airport will remain open for helicopter operations and all Airport Administration functions, car rental facilities, the Airport Grille Restaurant and other airport businesses will continue to operate. Passengers are encouraged to contact Cape Air for an updated flight schedule.
The New Bedford Regional Airport is a hub of economic activity and supports jobs for 234 employees, with a total estimated payroll of $8.3 million dollars.
The Airport Commission is excited about the current and planned future improvement projects and hopes to use the facility improvements to attract future aviation related businesses to the area. The most recent economic impact study performed by Mass DOT revealed that the Airport has a total economic impact of over $26 million dollars annually.
---
Providence man arrested for trafficking heroin worth $13,000 in New Bedford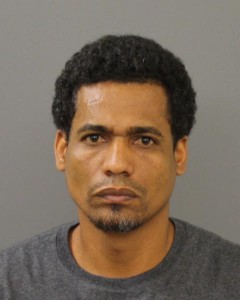 After an investigation by Detective Jonathan Lagoa, he was able to obtain a search warrant for a 2001 Honda Odyssey. Det. Lagoa had developed information that this vehicle was being used to make heroin deliveries in the south end of the city.
Yesterday afternoon at approximately 12:30pm members of the narcotics unit were able to find the vehicle being driven in the area of Dartmouth St. and Edward St. and conducted a motor vehicle stop. Inside of the mini van detectives recovered approximately 127 grams of heroin with a street value of nearly $13,000.
The operator was placed under arrest and transported to District court for arraignment. The vehicle has been seized as the result of drug proceeds.
Edison Elixandro Perez Lara age 41
188 Camden Ave. Providence, Rhode Island
– Trafficking Heroin in excess of 100 grams (8 yr felony)
---
PSA: Beware of Fairhaven phone scam!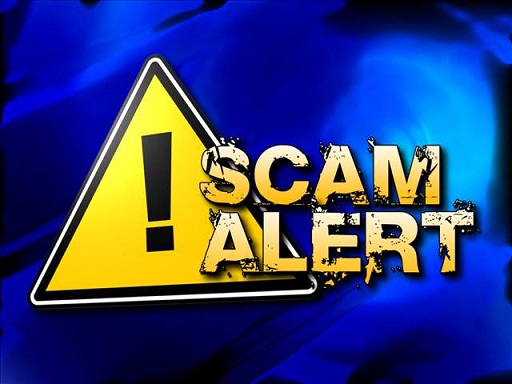 A resident of Fairhaven reported receiving a phone call from someone claiming to be fund raising for the Fraternal Order of Police on behalf of the Fairhaven Police Department. Please be advised that the Fairhaven Police Department is NOT conducting a fund raiser at this time.
Sergeant Kevin W. Kobza
Fairhaven Police Department
1 Bryant Lane
Fairhaven, MA 02719
---
---
All New Bedford Beaches Reopened to Swimming
The New Bedford Health Department has announced all of New Bedford's beaches have been reopened for swimming today.
The New Bedford Health Department closed East Beach located along East Rodney French Boulevard and West Beach located along West Rodney French Boulevard, as well as the beach inside Fort Taber Park on Saturday, July 5, 2014 in the wake of approximately eight inches of rainfall on July 4, 2014. Testing was conducted daily and the results of water samples collected yesterday from all municipal beaches indicate that water quality has returned to a level safe for swimming to resume at all New Bedford beaches. City health officials will continue to monitor the water quality at all municipal beaches for any significant changes.
For more information, please contact the New Bedford Health Department at (508) 991-6199.
---
Fresh Air Kids program a success!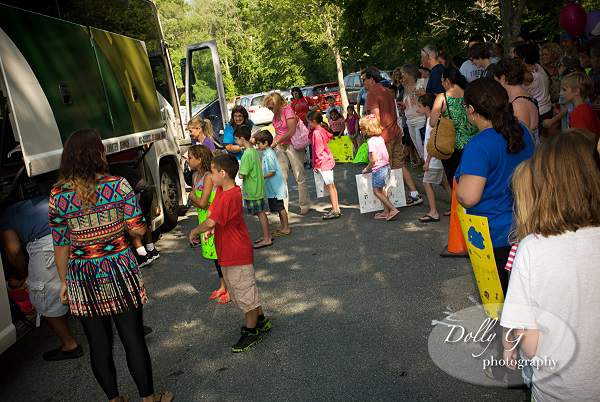 The Fresh Air Fund bus arrived Monday, July 7 at the Buttonwood Park Zoo. Many excited Fresh Air kids were dropped off and picked put by their Host Families. Each summer The Fresh Air Fund, an independent, not-for-profit agency, provides thousands of New York City children with unforgettable summer experiences.
If you'd like to know more information on this wonderful organization and possibly become a host family, read more about them: http://www.freshair.org/.
---
ngg_shortcode_0_placeholder
---
---
New Bedford's Beaches Closed to Swimming Today
The New Bedford Health Department has announced that East Beach located along East Rodney French Boulevard and West Beach located along West Rodney French Boulevard, as well as the beach inside Fort Taber Park remain closed to swimming today, Monday, July 7, 2014.
Significant rainfall during the holiday weekend raised the threat of elevated bacteria levels at these locations. The Health Department has closed New Bedford's beaches to swimming to protect public health.
The water at these beaches will be tested daily until acceptable water quality levels are obtained and swimming can resume. Additional testing will be conducted this morning, July, 7, 2014. If the test results indicate that bacterial levels are within acceptable limits, the beaches will re-open on July 8, 2014. Further updates regarding openings and closures will be made as water quality results are received.
Additional information is available by calling the New Bedford Health Department at (508) 991-6199.
---
Aerial footage of flooding in New Bedford
New Bedford received nearly 10 inches of rain on the 4th of July, 2014. Here is some amazing aerial footage of the flooding. Video by Kyle Desousa.
---
Fairhaven and Dartmouth Police nab two Fairhaven residents for narcotics
Fairhaven and Dartmouth Police Detectives, working with the Bristol County Sheriffs Department South Coast Anti Crime Team, arrested two suspects just after 7:00 Tuesday morning for assorted narcotics offenses. Investigators were in the area at that time, planning to execute a search warrant for the second floor apartment located at 30 Spring Street. While they were preparing to enter the premises, they observed the resident of the apartment complete a hand-to-hand drug transaction inside the house.
Detectives moved in on both suspects, who attempted to flee from the area. Suspects, identified as 23 John Reynolds of 199 Main Street, Fairhaven and 46 year old William Roldan of 30 Spring Street, Fairhaven, were apprehended as they exited the house.
Reynolds was found to be in possession of heroin, which he had just obtained from Roldan. He was charged with possession of a class a controlled substance and conspiracy to violate drug laws. Roldan was charged with numerous offenses including distribution of a class a controlled substance subsequent offense, possession with intent to distribute a class a controlled substance subsequent offense, conspiracy to violate drug laws, possession of a class b controlled substance, three counts of possession of a class e controlled substance, possession of a stun gun and school zone violations. Both suspects were arraigned Tuesday afternoon in Third District Court.
---
---
How a forgotten basketball hoop impacted a New Bedford neighborhood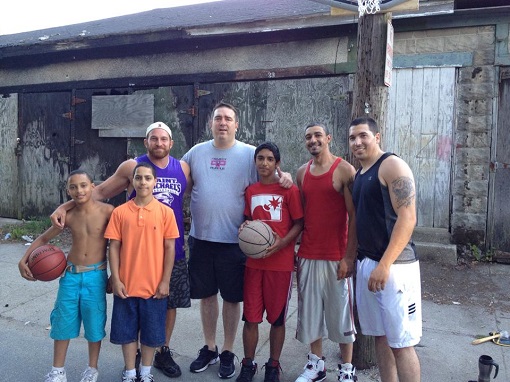 Mahatma Gandhi, the once great leader of India, once said, "Be the change you wish to see in the World." It's straight forward advice. In a world of social media activism, there are still amazing citizens that act to make a positive change in their community.
On June 29th, Mike Herren, a former basketball star at Durfee High School and Jarrod Levesque, assembled a basketball hoop on Summer and Durfee streets in the central part of New Bedford. They had noticed a picture that surfaced on Facebook of a milk crate and piece of plywood set up as a hoop. They acted and set up a new hoop for the kids in the area. Jarrod used the hoop that was sitting in his basement for the last 22 years. Mike Herren, Jarrod Levesque and Nick Corriea quickly put up the brand new hoop and the neighborhood kids were ecstatic. Pictures below tell the story …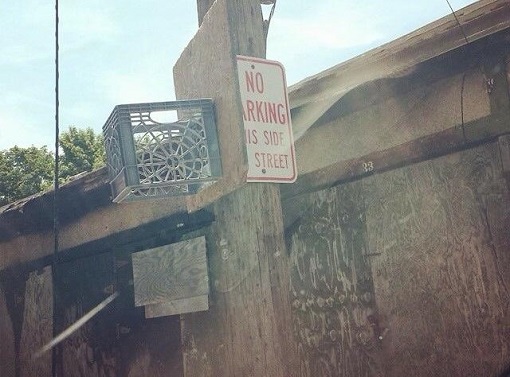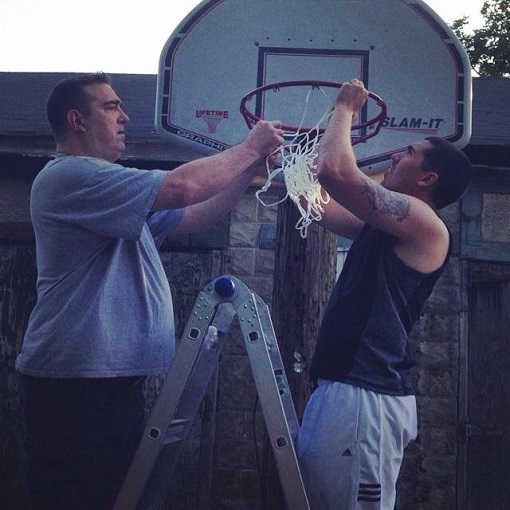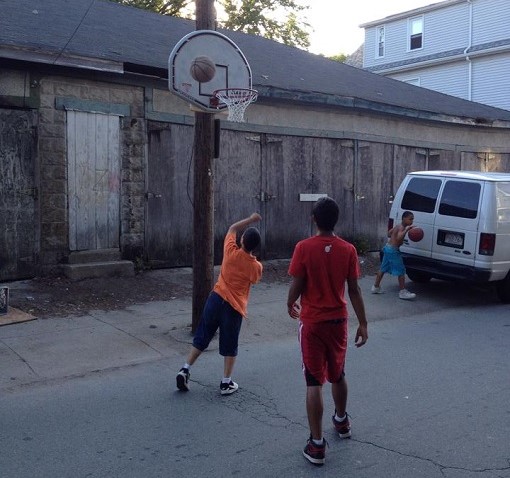 ---